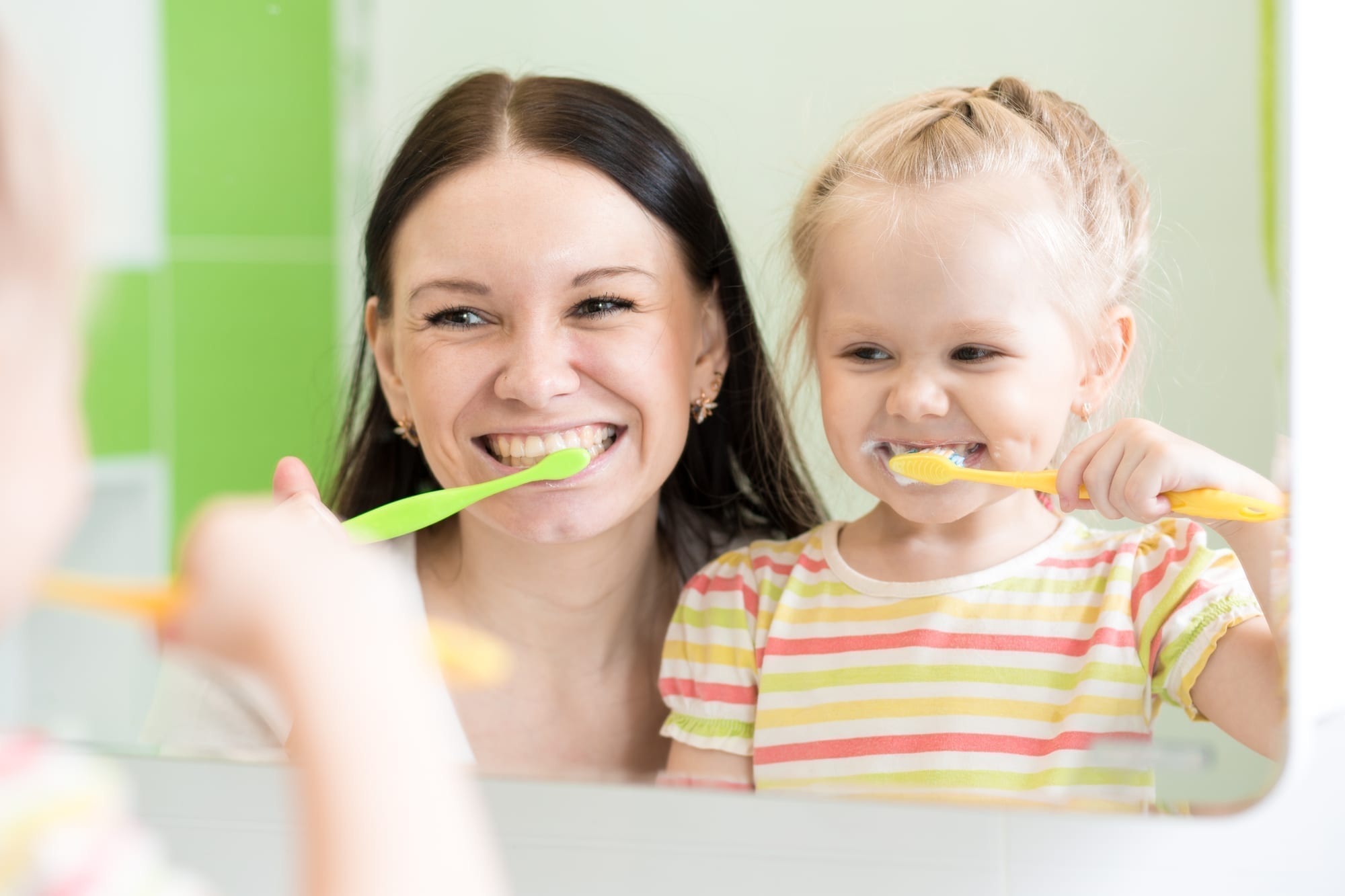 From holding their own bottle and walking without holding your hand to their first day of school, children become independent so quickly! As difficult as it can be for a parent, teaching children to do things on their own is a good thing. Independence helps develop problem-solving skills and self-confidence.
Most children are ready to brush their teeth by themselves around the same time they learn to tie their shoes. Proper brushing techniques are necessary for helping your child maintain good oral health. Those baby teeth need to be taken care of! And good habits should be formed while they're young.
So, where do you begin? Check out these four useful tips on teeth brushing for teaching your little one how to brush his or her teeth properly.
Teeth Brushing Tip #1: Talk to your pediatric dentist
Pediatric dentists are specially trained to treat and care for children's mouths. All those years of dental school and additional training don't just benefit your child, they benefit you as well! Your pediatric dentist is happy to discuss any questions you may have about your child's oral health. They are especially helpful when it comes to teaching your child the right way to brush his or her teeth.
Here are some things you should ask your pediatric dentist about:
The proper brushing technique
The right types of toothpaste
The use of fluoride
How to explain the importance of brushing to a child
Additionally, a pediatric dentist can answer any questions regarding flossing, dental sealants, and mouthguards.
At Smiles Dentistry for Kids, Dr. Matt is more than happy to sit down with you to discuss your child's oral health and oral hygiene routine.
Teeth Brushing Tip #2: Lead by example
A show and tell session is one of the best things to do before letting your child brush on her own. Have her watch as you brush your teeth so she knows exactly what it should look like.
Be sure to brush for two minutes and try to explain what you're doing as you go.
Teeth Brushing Tip #3: Technique
Once you've learned everything you can from your pediatric dentist and have shown your child exactly how brushing is done, it's time to teach it to your little one! Explain that we should brush our teeth for two minutes in the morning and two minutes in the evening. Then, make sure you use these guidelines:
Put a pea-sized drop of fluoride toothpaste on the toothbrush
Start with the teeth in the back of the mouth and work your way forward
Brush the top, front, and back sides of each tooth in little circles
Don't forget your gums and tongue!
Spit out all the toothpaste and rinse
If you need a little help explaining the proper brushing technique in a fun, kid-friendly way, check out this video!
Teeth Brushing Tip #4: Make it fun
We know it isn't always easy to teach your kids to brush their teeth, but these fun tips for teeth brushing can make an enormous difference:
Take him/her to the store to pick out a fun toothbrush and yummy-flavored toothpaste
Play a two-minute song or video
Brush together
Offer a reward
For more useful tips for teeth brushing, schedule an appointment with a pediatric dentist near you today. To meet with Dr. Matt, call our friendly dental team at (913) 685-9990.