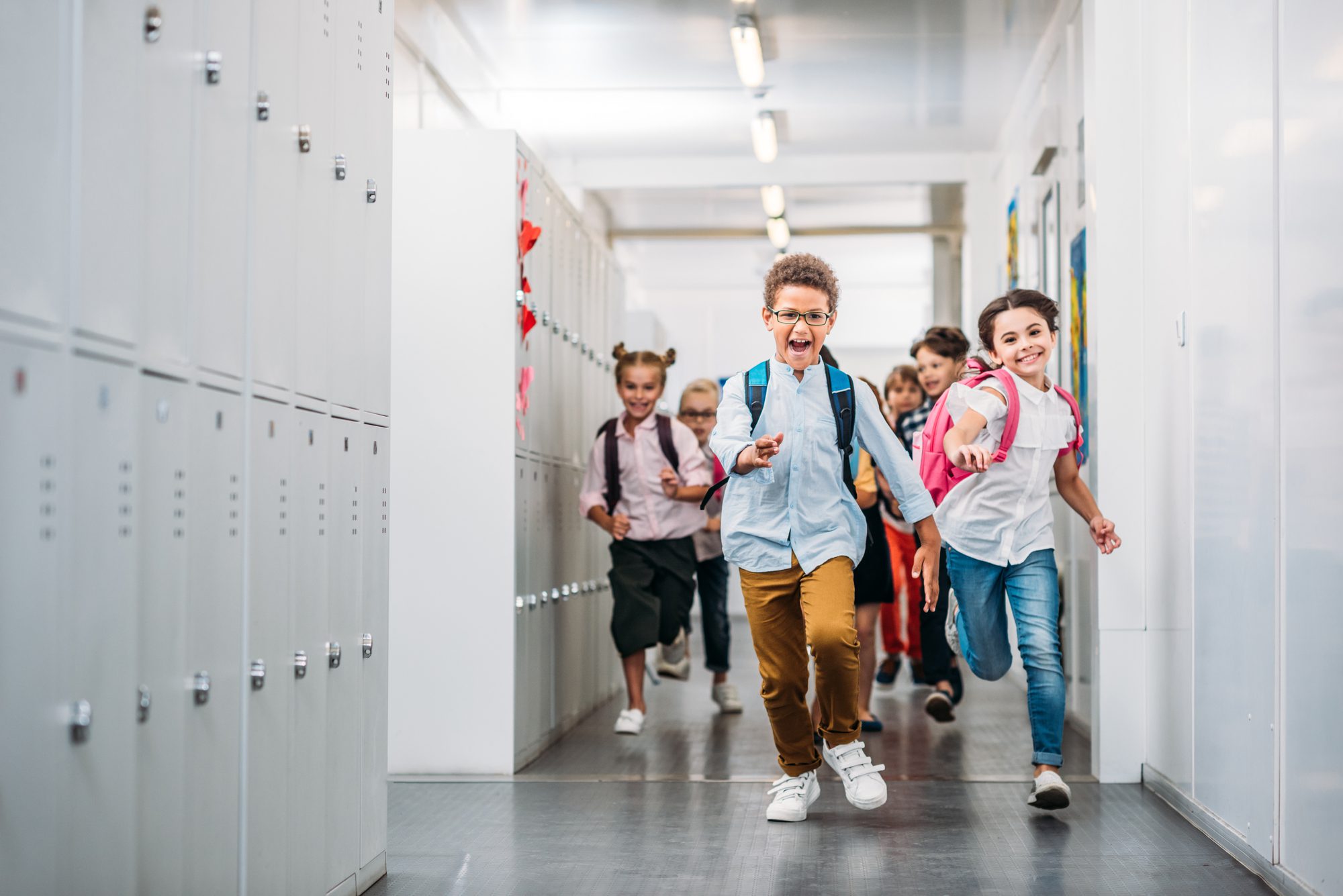 Welcome back! The back-to-school season is an exciting time for both parents and children. Here are five ways to support your child's oral health while they are learning and developing away from home:
1. Follow an oral hygiene schedule.
New year, new routines. The school year comes with many customs, including brushing and flossing before taking off to school and after dinner. Keeping kids accountable with their oral hygiene schedule helps prevent cavities and gum disease.
Does your child have trouble remembering to brush and floss their teeth? Posting a step-by-step oral hygiene instructional chart can help kids go through the motions of maintaining excellent oral health but can be more hands-off in the long run for parents who have busy mornings.
2. Provide healthy lunches and after-school snacks.
The secret to healthy teeth might be in your child's lunchbox. Food has a significant impact on dental development and preservation.
Here are some of the best foods that help kids have healthy mouths:
High-fiber vegetables and fruit scrub away plaque. Carrots, celery, and apples are great side and snack choices.
Dairy products are rich in calcium, vitamin D, and phosphates to fortify bones (including the teeth and jaws). Low-fat milk, yogurt, and cheese pack a nutritional punch and help keep kids feeling full with added protein.
Eggs are eggs-actly what kids need to receive essential minerals for excellent oral health. Eggs are packed with protein, Vitamin D, and phosphates.
Green veggies are filled with vitamins and minerals that support healthy tooth enamel.
Nuts and seeds are filled with minerals that contribute to tooth remineralization and fight cavities.
3. Send students to school with a water bottle.
Is your child drinking enough water daily? An easily accessible water bottle can encourage kids to rehydrate while working through hours of lessons and after physical education.
According to a study published by the Journal of the American College of Nutrition, children are most vulnerable to dehydration, and dehydration can adversely affect cognitive performance (brain function). When the brain is not performing at its mental peak, it weakens focus, psychomotor, and immediate memory skills.
Water with fluoride is safe to drink and helps prevent tooth decay. Almost all drinking water in the United States is fortified with fluoride. However, some bottled varieties don't, so check the label to make sure.
4. Schedule your child's back-to-school dental visit.
Most dentists recommend dental checkups twice a year, and August and September are popular months for parents to schedule them for their children. At this visit, the dental team:
Examines overall dental health
May take an x-ray to check for cavities
Professionally clean the teeth to eradicate harmful bacteria
5. Prepare for dental emergencies.
Dental emergencies aren't common, but they can happen anytime and anywhere. Signs of a potential dental emergency are:
A permanent, "adult" tooth is loose or has fallen out
Cracked or chipped teeth
Severe toothaches or jaw pain
Bleeding or swelling that won't stop
If a dental emergency does occur, it's essential to visit the dentist as soon as possible so that he can save the tooth or treat the discomfort conservatively.
Schedule a Back-to-School Checkup
Education helps children's brains develop. Parents can support their children's dental development by assisting kids in sticking to oral hygiene regimens, offering balanced meals and fluoridated water, scheduling routine exams, and preparing for dental emergencies.
Call (913) 685-9990 or message us online to book a back-to-school checkup in Overland Park, KS, with Dr. Matt today.