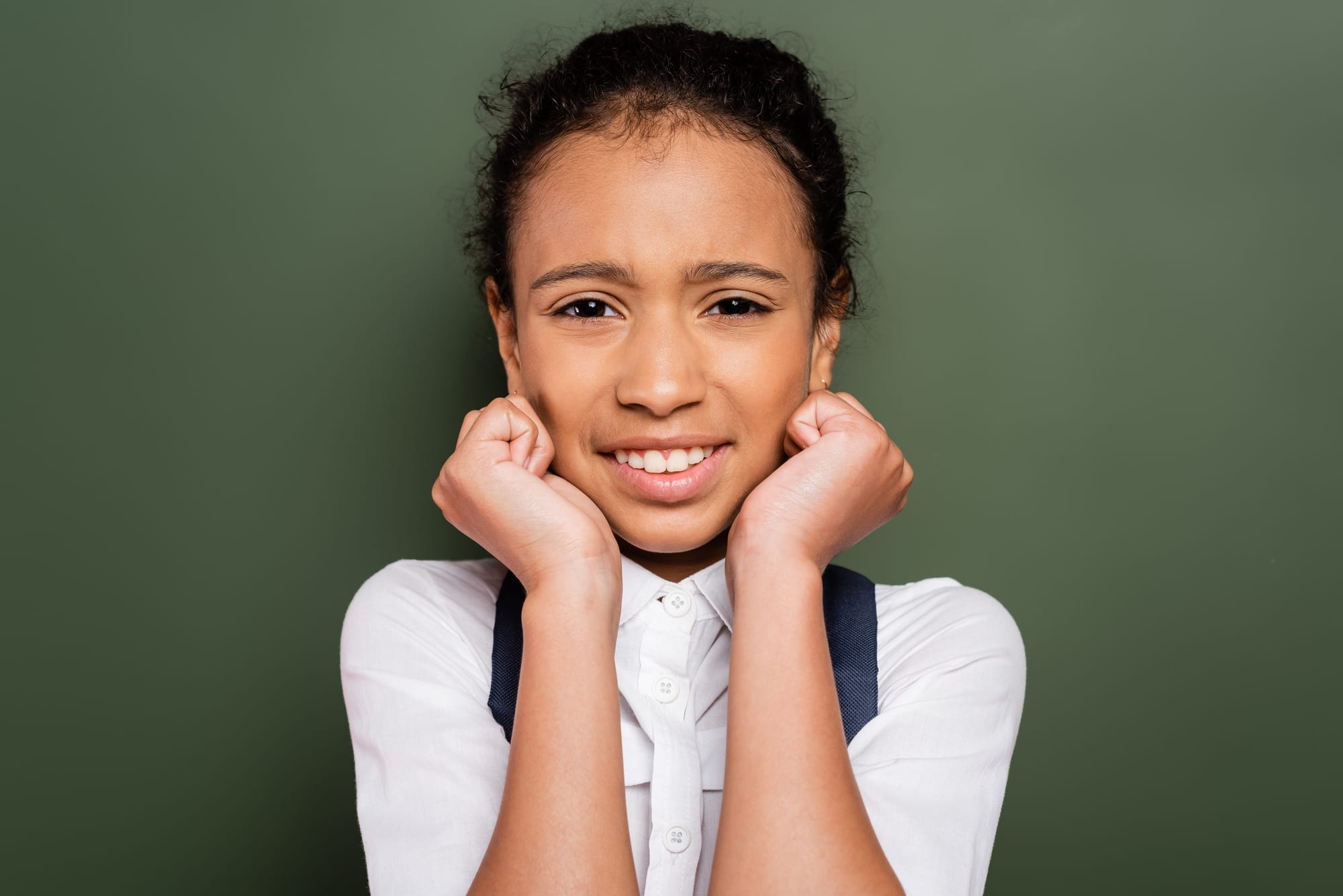 Bright colors. Toys and games in the waiting room. Smiling and happy team members. A gentle, kid-friendly dentist. All of these should add up to a comfortable and fun dental experience for a child. Unfortunately, that isn't always the case.
Dental fear and anxiety are real issues for children (and adults). While most adults can attribute theirs to a bad dental experience, children often can't. Most of the time, children fear what they don't know, or they've heard horror stories from the adults in their lives.
If your little one is preparing for his first visit to the dentist and is feeling a little anxious, check out these five tips to help him overcome his dental fear.
1. Tell a story about a positive experience you've had at the dentist.
Many children fear the dentist because of stories they've heard from friends and family members. Change the narrative by sharing a story about a good experience you've had at the dentist.
This could be something as simple as dental cleaning and exam appointment that went smoothly. Tell the story in a kid-friendly way. If sharing a story about another dental procedure, try to leave out specific details that might scare your little one.
2. Play dentist at home.
Rather than playing house, school, or doctor, offer to play dentist! This will ensure her first dental experience is a good one. All you need is a comfy chair and a toothbrush. Have your little one lean back so you can brush or count her teeth, then have her do the same for you.
3. Watch a TV show or read a book about a kid who visits the dentist.
SpongeBob, Dora, Arthur, and Peppa Pig all have TV shows about visiting the dentist. This provides an idea of what a dentist's office looks and sounds like. In many of these episodes, the character feels afraid of the dentist, then realizes it isn't scary after all. We hope this is true for your child, too!
4. Have her pick out a comfort item to bring to her appointment.
Does she have a favorite stuffed animal, blanket, or toy? Be sure to bring it to the appointment! we want all our patients to feel as safe and comfortable as possible; sometimes that means bringing an item from home to help ease any anxiety, and that's more than okay.
5. Choose the right pediatric dentist.
One of the most important aspects of a good dental experience is choosing the right dentist for your child. this may require some research on your behalf, but it will definitely be worth it!
Not all pediatric dentists are equal, and we know you want the best for your little one. When searching for a pediatric dentist, look for these qualities:
Experience
A passion for helping children achieve optimal oral health
Excellent patient reviews
An up-to-date, detailed, and fun website
A priority of patient comfort
We're sure that a dentist with these qualities won't let you or your child down.
Eliminating Dental Fear in Overland Park
At Smiles Dentistry for Kids, Dr. Matt and the rest of our team prioritize the patient experience and providing excellent dental care so that dental fear is never an issue.
Here's a review from one of our most recent patients:
"Our kids had been to many dentist office and it was always a scary experience for them (yes even pediatric ones). We found Smiles from a friend and we LOVE them! They're so amazing with kids, and scared adults when our kiddos needed some work done. Quick schedule dates and they follow up after every appointment with hand written cards to the kids in the mail-my kids love getting their own mail. They just truly care."

Malarie C.
Contact our office today at (913) 685-9990 to schedule a first visit for your child.