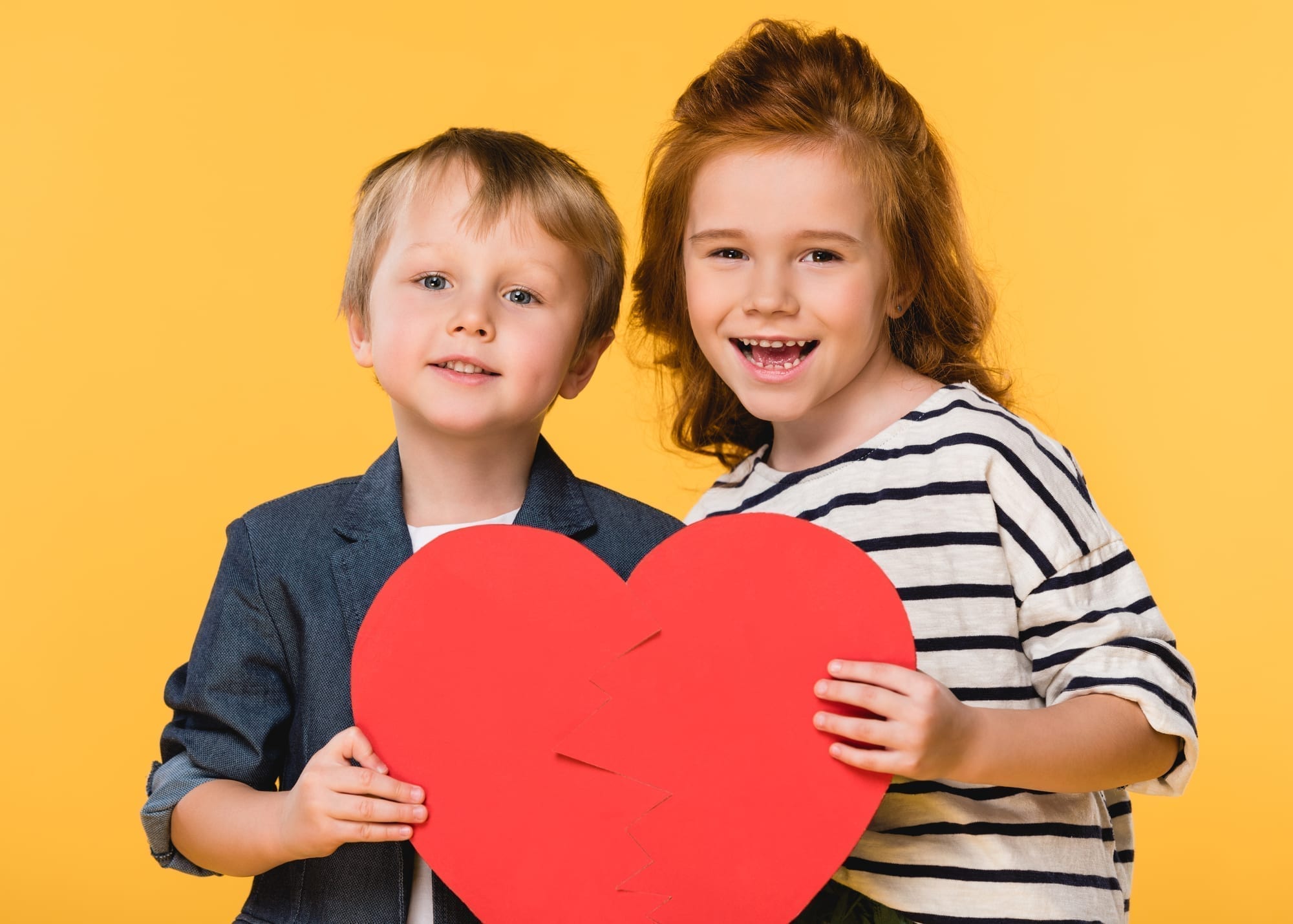 This year, Valentine's Day lands on a Sunday, which means we have an entire day to celebrate! It can be difficult to find ways to incorporate children into Valentine's Day since it's usually a day just for mom and dad. While we do hope the two of you have some alone time together, the holiday can be just as fun, if not even more fun, with little ones around.
We can't think of a better way to celebrate love than to share it with the ones we love the most. Here are seven ideas to make Valentine's Day fun a celebration for your whole family:
1. Make a love-themed breakfast together
Start the day off right with heart-shaped pancakes, strawberries, or raspberry-glazed cinnamon rolls. We also love this "Love Toast" recipe! Have some fun in the kitchen by making breakfast together and enjoy the delicious meal around the table.
Children and adults should remember to brush their teeth before breakfast to protect the enamel. If your meal consists of lots of sugar and carbs, be sure to drink plenty of water while eating and consider brushing again 30 minutes after.
2. Share a love story
Valentine's Day is a great day to share your own love story with your children. What kid doesn't want to know how their parents met and fell in love? If for some reason you aren't comfortable with that, share someone else's love story!
3. Dance to your favorite love songs
Family dance parties are the best. This holiday is a great time to teach your child about your favorite songs and dance moves, including how to properly slow dance, two-step, or waltz. If you don't know these dances, pull up a YouTube video and learn as a family.
4. Make Valentine's Day cards for St. Jude patients, the elderly in nursing homes, or veterans
In the days leading up to Valentine's Day, consider making cards for those who need them most. This provides the opportunity to talk about how to love others who are going through a difficult time.
Several organizations deliver cards to St. Jude, nursing homes, and veterans. Your family may also be able to drive to a nursing home or veterans' home and deliver the cards yourselves! Be sure to call ahead of time to learn about any COVID restrictions.
Regardless of how the cards get there, the feeling of making someone else's day better will be so rewarding.
5. Make chocolate-covered strawberries
Did you know that both chocolate and strawberries are beneficial to teeth? When eaten in moderation, dark chocolate helps limit oral bacteria that cause bad breath. It can also stop bacteria from turning sugar and starches into acid.
The malic acid in strawberries is a natural whitener, so eating strawberries can actually brighten your smile! Additionally, they also contain Vitamin C which aids in the fight against gum disease.
Remember to eat these in moderation; too many strawberries can break down dental enamel and lead to decay.
6. Get crafty
Kids love crafts. We know that the idea of doing crafts at home can be overwhelming, but it's a great way to make new memories and new decorations for next year! Check out this blog for easy and fun Valentine's Day crafts for kids.
7. Dress up and go on a special date
For a more traditional holiday, get everyone dressed in their best outfits and head to your favorite restaurant or order food and have a restaurant-style dinner at home. During the family date, share things you love about one another as well as your favorite parts of the day.
One Final Tip for Valentine's Day
In all the fun and excitement, don't forget to take care of your teeth and encourage your little one to do the same. An easy way to do this is to start and end the day by brushing with a soft-bristled toothbrush and fluoride toothpaste.
If your child hasn't had a regular dental cleaning or exam this year, now is a great time to schedule it! Contact our Overland Park pediatric dental team today at (913) 685-9990 to make an appointment with Dr. Matt.