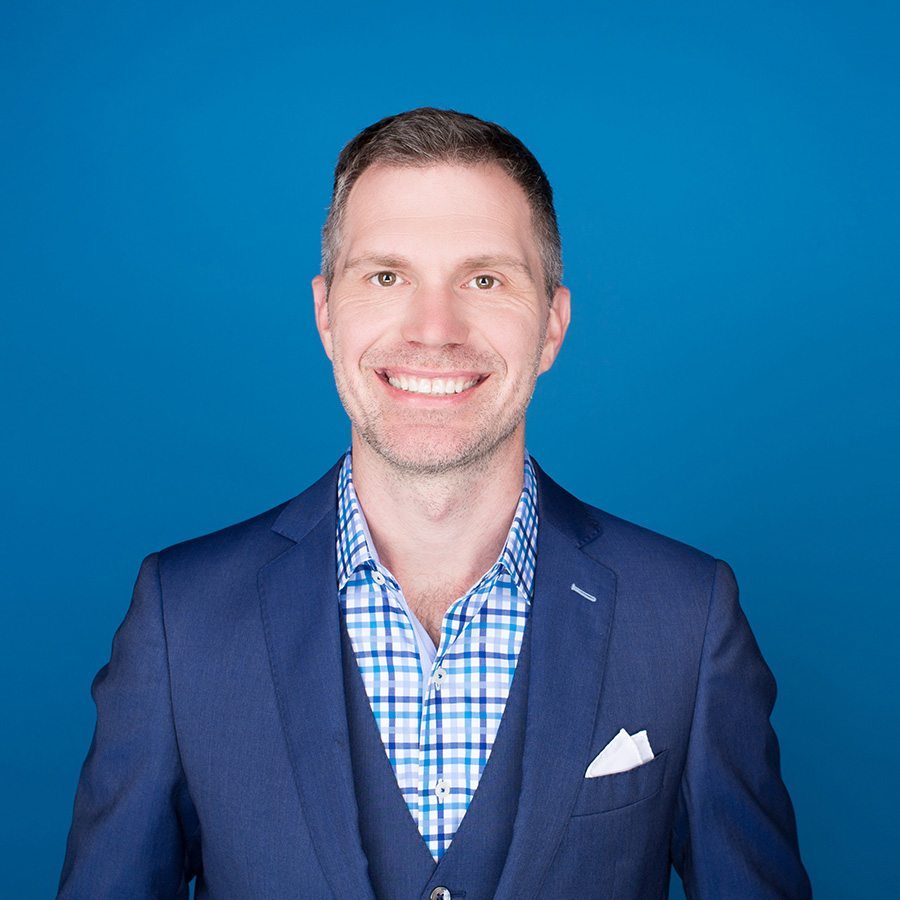 As parents, we want the very best for our children, but finding a great pediatric dentist isn't always easy. Pediatric dentistry requires the dentist to be passionate about oral health, love children, and communicate well. And while you want the dentist to connect with your child, you want to connect with him too. After all, the two of you will combine efforts to help your child achieve a beautiful, healthy smile.
To find the best pediatric dentist near you, you should (1) ask friends and family for referrals, (2) check Google reviews, (3) browse the dentists' websites, and (4) schedule a first visit.
If you live in or around Overland Park, KS, consider Dr. Matt at Smiles Dentistry for Kids. He has all of the qualities we discussed above and more!
Continue reading to learn more about Dr. Matt and our pediatric dental practice.
Our Pediatric Dentist
Dr. Matthew Hillman, known as Dr. Matt, is doing exactly what he loves to do—teaching children and their parents how to prevent dental decay in a fun, comfortable environment. His journey began at the UMKC School of Dentistry. Once he graduated, he moved on to Northwestern University and Children's Memorial Hospital where he started his post-graduate residency program in Pediatric Dentistry.
Dr. Matt is now a board-certified pediatric dentist through the American Board of Pediatric Dentists. His passion, knowledge, and energy are what make him one of the best pediatric dentists around. It was out of his desire to create a fun, family-friendly environment that he established Smiles Dentistry for Kids.
Our Practice
At Smiles Dentistry for Kids, our goal is to provide quality care for every child and create an environment that makes the entire family feel welcomed and comfortable. We use easy-to-understand language, so you and your child know exactly what's going on during the visit.
Our office is a fun place to be! We've chosen bright, cheerful colors because that's how we want people to feel when they walk in and when they leave. There are also movies, cartoons, and video games available.
Each of our team members is highly skilled and trained so parents can trust that their children are receiving the best possible care.
Here are four ways we strive to provide personalized and exceptional dental care for your child:
Consistency: You and your child will see Dr. Matt at every single visit.
Diligence: We will never rush through your child's appointment. We take our time so we can carefully and thoroughly examine your child's mouth and meet his or her oral health needs.
Individualized care: We recognize that every child is unique. Their visit with us will be tailored to their individual personality.
No surprises: Our administration team understands your dental benefits and works closely with your insurance so there are no unexpected charges on your dental bill.
Dental Care Tips
Your child's mouth is like his fingerprint—it's the only one in the world. As a pediatric dentist, Dr. Matt is passionate about helping parents understand the best ways to care for their child's mouth.
Do you ever wonder if you're brushing your child's teeth the right way? And when should they start flossing? Are those juice boxes having a negative or positive impact on their oral health?
Dr. Matt can answer all of these questions and more! He's full of information about oral health, and once he has examined your child's mouth, he can give you tips that are tailored to your child.
To schedule an appointment to meet Dr. Matt and our friendly dental team, call us today at (913) 685-9990.