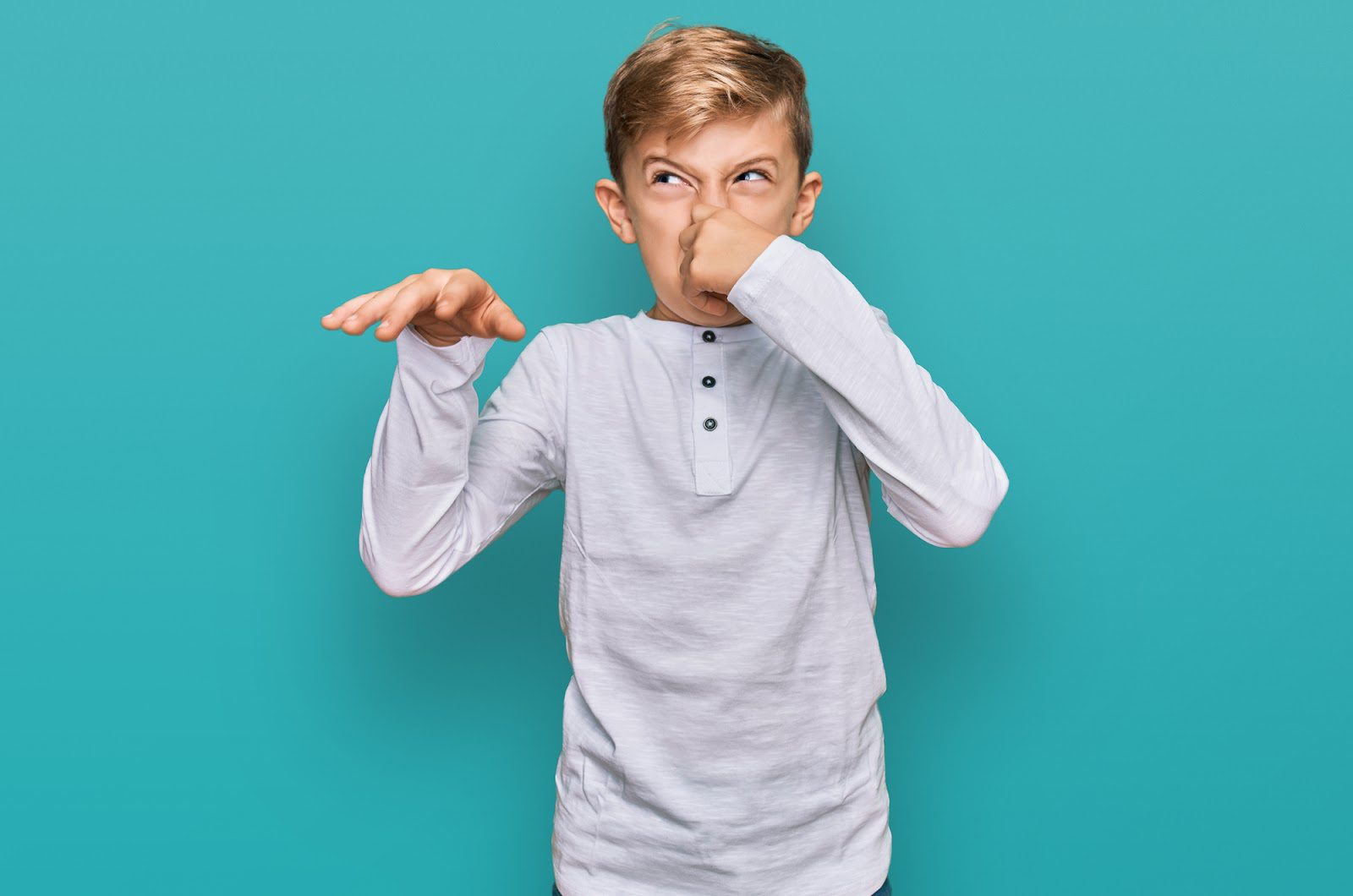 While we love when our children blow us away, their bad breath shouldn't be the cause. Bad breath (or halitosis) can be challenging to deal with, especially when the source is unknown. If you're unsure about why your child's breath smells off, keep reading to discover five surprising culprits for halitosis. 
1. Poor Oral Hygiene
If you don't think that your children brush or floss their teeth enough, you are not alone. In a survey conducted by Delta Dental, 1 in 3 parents reported that their children brush their teeth once a day or less, and the majority of parents (61%) admitted that their children floss their teeth less often than once per day.
It's normal for parents to struggle with getting young children to brush and floss, but they often understand the importance of oral health as they mature. A tip for parents who battle with implementing dental hygiene routines with their children is to make it a family activity. Children love to mimic their parents, and when they see you prioritizing your oral health, they'll want to do it too.
2. Diet
Is your child an adventurous eater? While tasting a wide range of flavors is vital for a child's sensory development, certain foods can leave a mighty stench in his or her mouth, including:
Garlic
Onions
Canned tuna
Dairy products
Heavy spices
Why does this happen? When people consume and digest strong-smelling foods, chemicals enter the bloodstream and are carried to the lungs. When people exhale the nasty chemicals, it can affect how their breath smells. If your child's breathing space has become unendurable, consider limiting some pungent foods or freshening the breath immediately after meals.
3. Dry Mouth
Saliva is so important. Saliva plays and significant role in preventing halitosis, cavities, and gum disease. However, when people do not have enough saliva in their mouth to wash away odor-causing bacteria, it stays there and causes stinky breath.
4. Infections
If your child's mouth seems otherwise clean and healthy, bad breath is a symptom of many infections and diseases, including:
Swollen tonsils (can cause a bacterial infection)
Sinus infections
Fungal infection
Diabetes
Stomach infections
Kidney failure
Oral cancer
5. Foreign Objects
If you have exhausted the first four options, and you are still asking "Why does my child's breath still smell horrible?" The answer to this question may shock you. Another reason why your child's breath may be suffering is that there is something stuck in his or her nasal passages. Kids are curious, and it's not uncommon for them to explore the world by lodging small items (such as dried beans, toys, and other small objects) into their noses.
When objects get inserted into a child's nasal passages, it can induce an infection with a disgusting odor. If you believe that this is what is causing your child's halitosis, speak to your child's general doctor or pediatrician immediately so that they can remove the object.
Meet Our Overland Park Kids Dentist, Dr. Matt!
If mints, gum, or primary dental care is not cutting your child's bad breath, it's time to visit the pediatric dentist. Dr. Matt helps children in Overland Park, KS, manage their halitosis before (or when) it becomes an embarrassing problem. Book your next pediatric dental visit at Smiles Dentistry for Kids by calling (913) 685-9990 or messaging us online today.