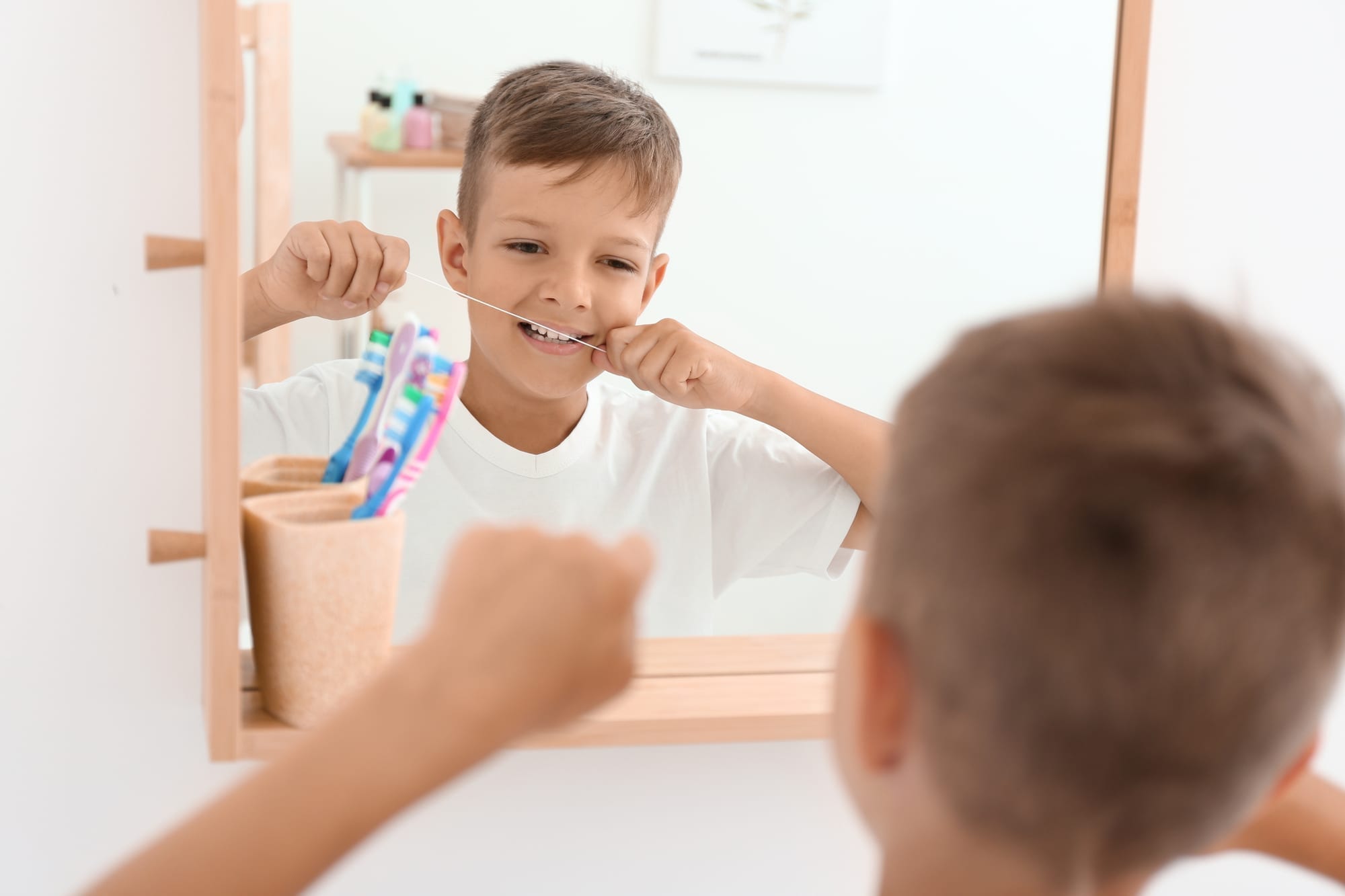 Brushing and flossing are two of the first things we teach our children about hygiene. Parents begin this process as soon as their child's first tooth emerges, and children learn by watching their parents care for their own teeth. Though brushing and flossing for adults are simple and sensible, children don't always view them the same way.
The first step to helping children understand why oral hygiene is important is to explain why we do it. Of course, we know that brushing and flossing are two of the best defenses against tooth decay, bad breath, and gum disease. Tell that to your little one and he or she may not understand.
Find a way to describe the process that's fun for your child. Describe the plaque in their mouth as the "bad guys" and the toothbrush and floss as the "good guys" and create a fun story for them to be a part of.
Continue reading for more helpful brushing and flossing tips from our children's dentist!
Proper Techniques
It's not enough for someone to just have a toothbrush or floss in their mouth two times a day; these tools must be used properly. Be sure to use the following guidelines when teaching your child how to brush and floss.
Brushing
To encourage brushing, we recommend allowing your child to pick out their toothbrush and toothpaste at the store. Just be sure to ask your dentist about the best toothpaste for your little one! Once he or she has the tools picked out, follow this technique:
Place a pea-sized dollop of fluoride toothpaste on the toothbrush
Brush the top, front, and back sides of each tooth in small circles
Don't forget the tongue and roof!
Spit and rinse
Check out this video for a kid-friendly way to explain this technique!
Flossing
There are two types of floss: traditional and dental floss picks. For children, dental floss picks may be easier in the beginning, but we encourage parents to teach their children how to use traditional floss as it is more effective.
Here are the proper techniques for both types of floss.
Traditional:
Take about 18 inches of string
Wrap most of it around one finger (we recommend the pointer)
Wind the rest around the opposite finger—not too tightly!
Bring the floss up one side of a tooth and down the other
Be sure to reach all the way down to the gum lines
After cleaning each tooth, unwind the floss from one finger and collect it with the other
Floss picks:
Move the floss up and down the sides of each tooth, paying close attention to the gum line
Rinse the floss after cleaning each tooth
Replace the pick when the string looks worn
Make It Fun!
Many adults find oral hygiene to be boring and unnecessary. That's why we aren't surprised when parents tell us that their child refuses to practice good oral hygiene.
If that's the case for you, try these three tips from our children's dentist:
Make it a family event. Invite your little one into the bathroom with you and other family members, put some music on, and make brushing and flossing a party!
Use rewards. Create a brushing and flossing chart with stickers that show your child getting closer and closer to a reward. Once he or she reaches that mark, go for ice cream or to the store to pick out a toy—you know what your child likes best!
Utilize technology. Sometimes a distraction is exactly what we need to get something done. Allow your little one to watch a video or listen to her favorite song while she brushes and flosses.
For More Brushing and Flossing Tips
Want to know more about your child's oral health and hygiene? Call our friendly dental team today at (913) 685-9990 to schedule an initial consultation with Dr. Matt.