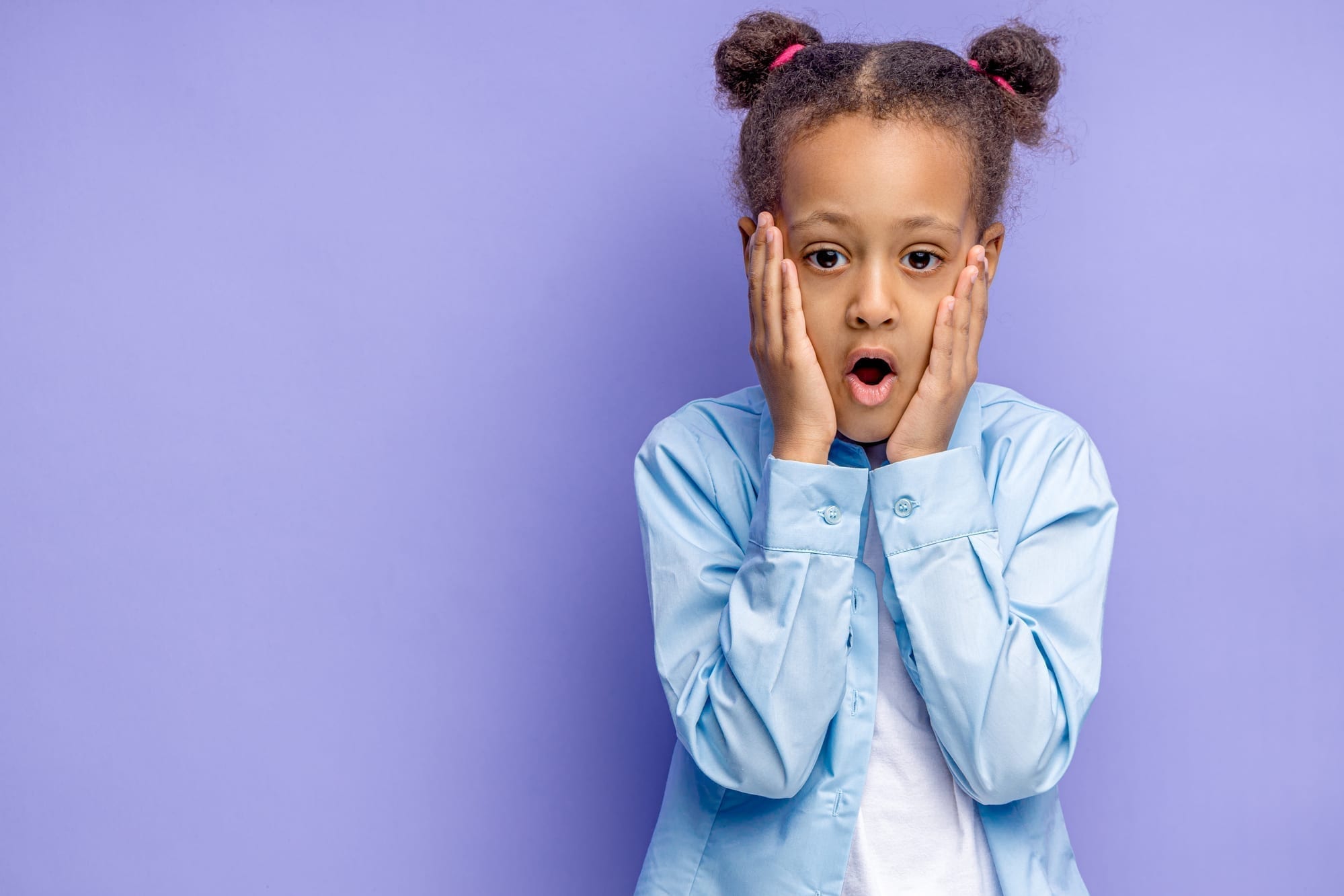 Dental fear is common in children and adults. In almost every case, this is a learned behavior that isn't caused by a first-hand experience. Sadly, dental fear in children can lead to serious oral health problems later in life.
As a parent, you hope to raise a healthy and happy child. Dental fear puts both of those goals at risk. In this blog, we'll discuss what causes dental fear in children, the consequences of dental fear, and how to help your little one overcome it.
Causes of Dental Fear
A child who has never been to the dentist may have different fears than one who has experienced the dentist. Therefore, the causes of dental fear are wide-ranging. Here are the most common reasons that children are afraid of the dentist:
The child is unprepared for the appointment. Fear of the unknown is real and valid. Children may express fear or anxiety about an upcoming dental appointment because they don't know what to expect.
Their parents are afraid of the dentist. Try not to project your own fear of the dentist onto your little one. The same goes for all of the other adults in your child's life! The way you talk about the dentist matters and has an immense impact on how he will act during the appointment and his oral health.
TV shows or books portray the dentist as scary. Dental appointments and procedures are the topic of many TV shows and books. In some cases, the main character is afraid at first, but the appointment ends up going a lot better than expected. In other shows, the character has a really bad experience. This can lead your child to believe that all dentists are bad and should be feared.
The child had a bad experience at the dentist's office. A first-hand poor experience at the dentist's office can be difficult to overcome. If your little one had a bad dental appointment, we are so sorry to hear that! Hopefully, a new dentist can undo the damage.
Consequences of Dental Fear
Just like any other fear, dental fear has consequences. For children, it may mean that their parents are less likely to bring them to the dentist regularly. This could lead to untreated oral health issues, early tooth loss, and improper dental development.
Children with dental fear grow up to be adults who avoid the dentist's office at all costs which may result in serious oral and overall health problems like cavities, gum disease, poor self-esteem, diabetes, and heart disease.
Help Your Child Overcome Dental Fear
Want to ensure your little one grows up with a healthy smile and good oral hygiene habits? Here are five ways to ease your child's dental fear:
Change the narrative. Tell your child about a positive experience you have had with a dentist. it could be as simple as your first dental experience as a child, a dental cleaning appointment that went off without a hitch, or a serious procedure that made you feel so much better.
Prepare her for the appointment. Play dentist at home, using common household items as dental tools. Make sounds with your mouth that the real ones will make at the office, have your child sit back as if she was in the dental chair, brush her teeth, and have her pretend to be the dentist, too!
Allow him to bring comfort items. No rule says a child can't bring a stuffed animal, blanket, or toy to the dentist's office. In fact, our pediatric dentist encourages it! We want your little one to feel as comfortable and at home as possible.
Watch a TV show that portrays the dentist in a positive light. Peppa Pig, Dora, Arthur, and several other kids' shows have episodes where the main character overcomes their own dental fear when they realize the dentist isn't really scary at all. This should help ease your little one's fear and anxiety.
Find the best pediatric dentist near you. An experienced, trusted, and passionate pediatric dentist will ensure your child has the best dental experience possible. Ask your friends and family for recommendations, check Google reviews, and make sure the dentist is the right fit for your little one.
At Smiles Dentistry for Kids, Dr. Matt is passionate about providing comfortable, kid-friendly dental care to help his patients achieve and maintain optimal oral health. If you're searching for a pediatric dentist in Overland Park, KS, look no further! Contact our office today at (913) 685-9990 to schedule an initial consultation.