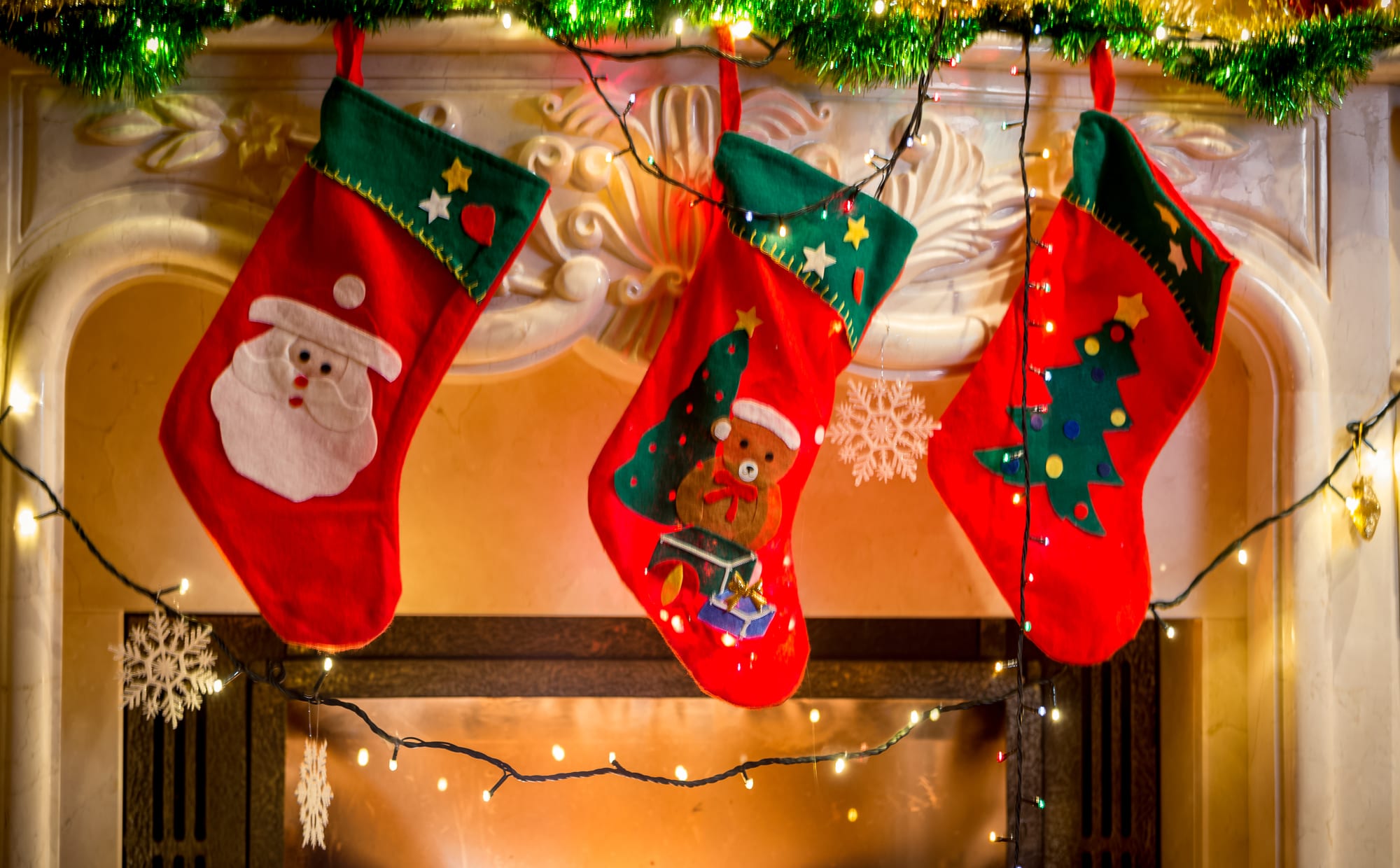 Can you believe Christmas is right around the corner? If you're a parent, one of the best things about Christmas is the look on your child's face as he or she opens presents and discovers their stocking stuffer goodies. If you're here, you are probably looking for some alternative ideas to candy and other typical stocking stuffers. We've got you covered!
Check out this list of great stocking stuffer ideas that make dental care for kids a priority and help your child look forward to their oral hygiene routine.
1. A toothbrush
What better time to get your child a super-fun toothbrush than Christmas? Whether your child likes Batman, My Little Pony, or something in between, you can find a toothbrush they will enjoy using every morning and evening. Toothbrushes that sing and electrical toothbrushes are great for helping kids effectively brush their teeth.
You can find the perfect toothbrush for your child on Amazon!
2. Tasty dental products
Bubblegum, fruity, and sweet-flavored toothpaste, floss, and mouthwash will be an exciting change for a child who isn't a fan of minty dental products—just make sure they don't swallow it!
When choosing a toothpaste or mouthwash for your child, keep these things in mind:
Choose products that contain fluoride
Look for the ADA Seal of Approval
If your child is under two, check with your dentist about which types of toothpaste to use
Children under six shouldn't use mouthwash
3. Healthy snacks
We know you will probably throw some chocolate, sour candy, or hard candies into your child's stocking, but you can add more variety with these delicious and nutritious treats:
Raisins
Nuts
Sugar-free gum
Maintain Healthy Smiles Year-Round
These stocking stuffers will not only bring joy to your children, they will also set them up for success when it comes to their oral (and overall!) health. With their new toothbrush and toothpaste, teach them how to properly care for their teeth with a fun and effective oral hygiene routine.
This routine should include:
Brushing: Teach your child to brush for at least one minute in the morning or evening. He or she should use small circles to brush all sides of each tooth. If you bought your child a singing toothbrush, the song should end when your child should stop brushing! This is such a fun way to keep your child brushing. (Don't forget to join in on the fun by brushing your teeth at the same time or singing along with the toothbrush!)
Flossing: Children should begin flossing as soon as their teeth fit close together (so, as young as two). This will probably require some help from you in the beginning. You can make flossing more fun by creating a story about the hero (the floss) who saves the teeth from the "plaque monster" that hide between teeth.
Mouthwash: For children over the age of six, now is the time to put that tasty mouthwash to use! Take part in this oral hygiene habit with your own mouthwash and make silly faces while you both swish the mouthwash around in your mouths. After one minute, have a silly-face contest to see who can make the other spit it out faster! Disclaimer: this can be messy, but it's so worth it!
One of the most important parts of maintaining your child's oral health is visiting the dentist every six months. After the busyness of the holidays is over, contact your pediatric dentist to schedule an appointment.
To visit our Overland Park children's dentist, contact us today at (913) 685-9990.