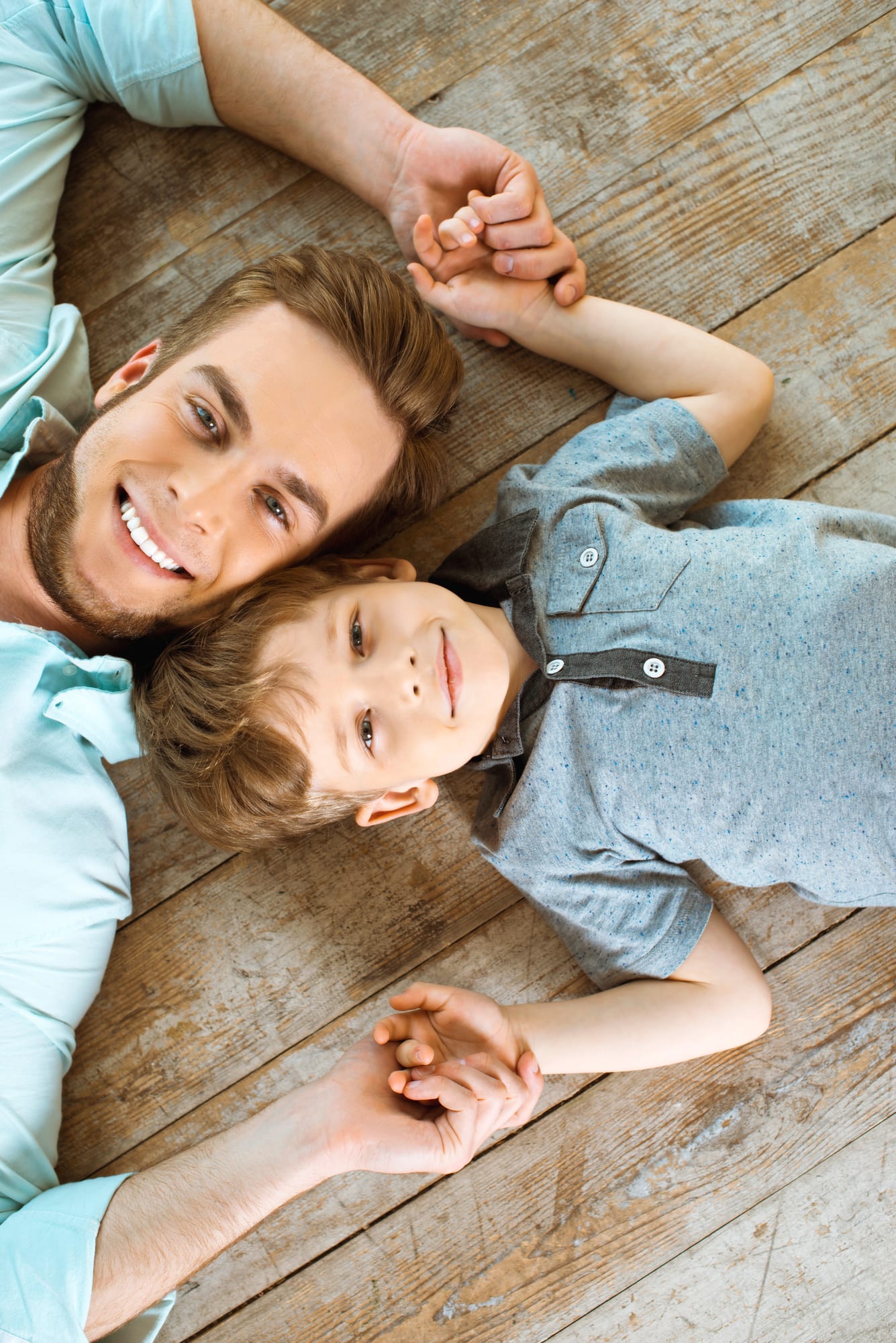 Did you know that your child should visit the dentist at least six months after his or her first tooth erupts? Whether you're right on time or a little late, the important thing is that you are preparing your little one for their first visit to the dentist now.
For that, we want to say thank you! Thank you for prioritizing your child's oral health. Regular visits to the dentist promote the healthy development of a child's teeth and gums which is crucial to helping them maintain a healthy smile for the rest of their lives. And it all starts with their first visit.
To help your child prepare for their first dental visit, try these five helpful tips:
1. Schedule at An Appropriate Time
Most children are happiest right after they wake up. For this reason, scheduling an appointment in the morning or after naptime is extremely beneficial for all parties involved. A happy child makes the dental appointment much easier on the parents and the dental team. Your child will also be well-rested so you don't have to worry about him falling asleep during the appointment.
Bonus tip: Try to show up a little early to give your child time to explore the waiting room filled with toys, games, and bright colors. This will make him feel comfortable right away!
2. Read Dental-Themed Books (Or Watch TV Shows)
Most children's authors and TV shows have a book or episode about a character's first visit to the dentist. Books with pictures are a great way for your child to see what a dentist's office looks like and hear about the character's positive experience, and a TV show can help him acclimate to the sounds of a dentist's office.
Check out these seven picture books to get your kid ready for the dentist. These tv shows also that have an episode about visiting the dentist: Peppa Pig, Arthur, and Bubble Guppies.
3. Use Positive Language
Unfortunately, it's very rare to hear someone speak positively about visiting the dentist. This shouldn't be the case for your little one. Be sure to share stories about the good experiences you've had at the dentist and explain all the ways dentists are beneficial.
Here are four major benefits of visiting the dentist regularly:
Keeping teeth strong and beautiful
Preventing bad breath
Preventing cavities
Creating good habits
If your child is too young to understand these reasons, remember that tone of voice can tell your child a lot about a person or place. Make the dentist office a place to be excited about!
4. Bring Comfort Items
At this point, your child has probably been to the doctor quite a few times so you know exactly what he needs to feel safe. Of course, you'll be with your child during the entire dental visit, but feel free to bring along a favorite stuffed animal or toy to make your child feel even more at home.
5. Prepare A Reward
If your little one seems overly anxious about the first visit, promise a simple reward once it's over. This can be anything from ice cream to a visit to the park. You know what your child loves best!
Whatever the reward, your child will have something else to look forward to during the appointment. It may even take his mind off anything that's making him nervous during the visit.
For the First Visit, Choose the Right Dentist
Selecting an experienced pediatric dentist is the best way to ensure your child has a positive first visit to the dentist. Remember, their first dental visit will have a long-lasting impression, so make it a good one!
Our pediatric dentist, Dr. Matt, is one of the best around! To schedule an appointment for your little one, call 913-685-9990 today.