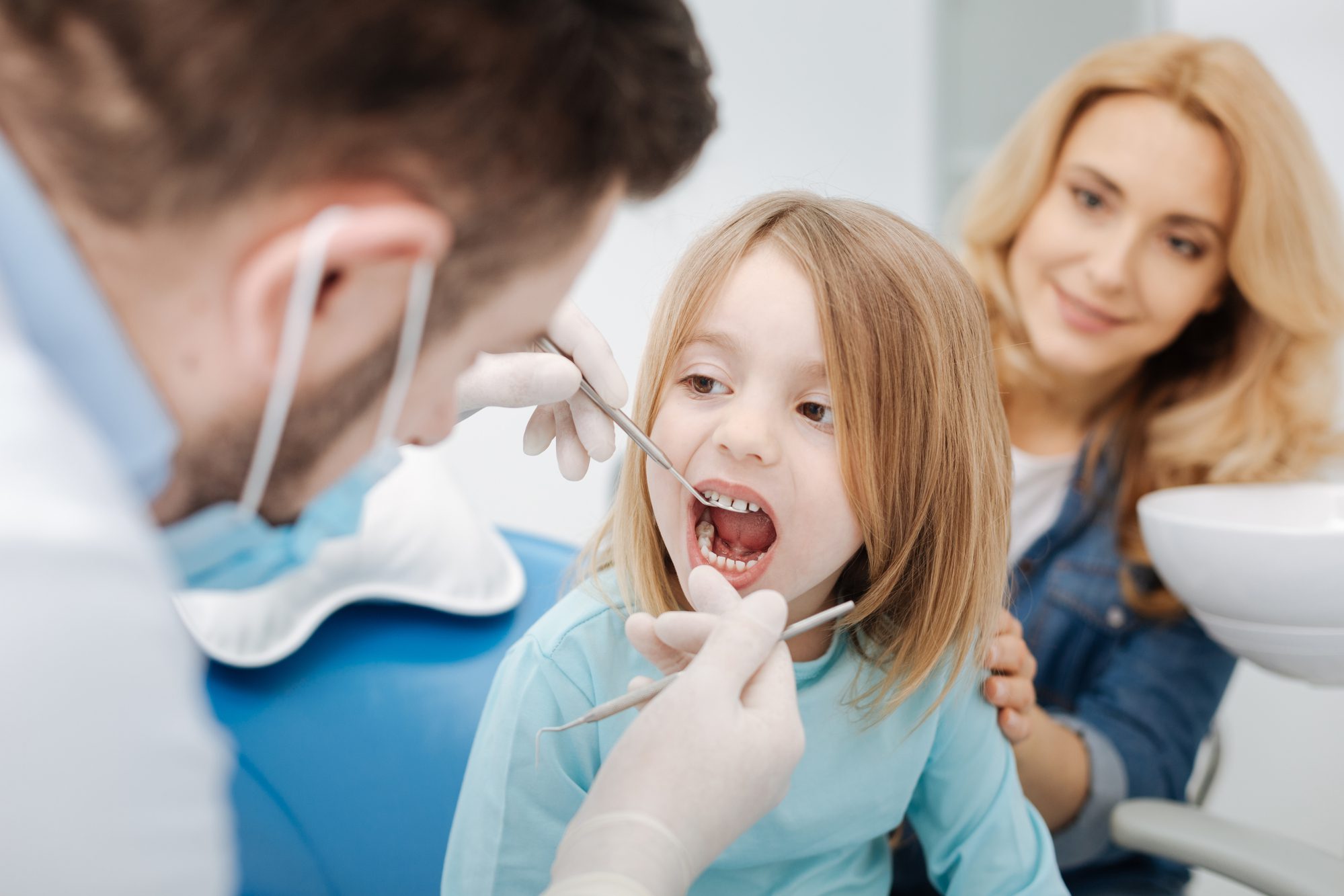 A family dentist and a pediatric dentist can both provide quality care for your children. Before moving forward and selecting a dentist for your children, it's essential to know the difference between family and pediatric dentists. The chief distinction between these two types of dentists is the types of patients that they treat:
Family dentists see both adults and children.
Pediatric dentists specialize in treating children exclusively.
While this isn't the only thing that distinguishes the two types of dentists, here are three factors that you may not have considered before:
Education and Training
Family Dentist
Family dentists (or general dentists) must complete these tasks to secure licensing:
A four-year degree
A post-graduate degree
Hands-on training
Exams with passing scores
After accomplishing these goals, dentists usually have DMD (Doctor of Medicine in Dentistry) or DDS (Doctor of Dental Surgery) after their name.
After graduation, both family and pediatric dentists must learn a state-specific amount of continuing education hours to stay up-to-date with dentistry's latest trends and technology. All dentists must acquire 60 hours of continuing education credit in their specialty every other year in Kansas.
Pediatric Dentist
After receiving the same educational training as a general dentist, pediatric dentists (or children's dentists) undergo further training. Typically, pediatric dentists complete a two-year residency after graduation from dental school. During this time, pediatric dentists study advanced material for their specialty, including (but not limited to):
Child development and psychology
Advanced diagnostic and evaluation procedures for children
Dental care for special needs patients
Advanced surgical procedures for child anatomy
Conscious sedation and general anesthesia
Management and treatments of oral and facial trauma and injuries
The additional study, as mentioned earlier, helps children's dentists treat the developing bodies of infants, children, and adolescents.
Types of Treatments
Family Dentist
Family dentists typically offer an array of services, including:
Preventative care: Primary focus is keeping the teeth and gums clean and healthy to impede the development of tooth decay and gum disease
Restorative Dentistry: Keeping the mouth healthy and fully functioning
Cosmetic Dentistry: Improving aesthetics of the smile
Pediatric Dentist
Pediatric dentists have more experience and understanding of the anatomy of primary (or baby) teeth and developing mouths and jaws. Furthermore, children's dentists have experience dealing with medical conditions not typically observed in adults (including tongue ties and cleft palates). Often, general dentists recommend young children to pediatric dentists if they experience these childhood health problems. Developing teeth, mouths, and jaws help children speak and eat properly, so they must receive adequate care.
Office Atmosphere and Language
Family Dentist
Because family dentists serve both adults and children, they typically have an office environment and faculty that accommodates adult tastes and expectations.
Pediatric Dentist
Most pediatric dentists add special, child-centric touches to their physical offices, such as bright colors or kid-friendly decor. Also, children's dentists and their team have special training for:
Understanding children's behavior
Speaking with simple vocabulary to educate young children
Easing anxiety and fear in young children
Choose a Pediatric Dentist in Overland Park, Kansas
Although family dentists can treat the entire family, pediatric dentists cater to children's growth, development, and needs. At Smiles Dentistry for Kids, Dr. Matt specializes in treating the smallest patients, whether a baby with his or her first tooth or a teenager ready to set sail to college. To find out more information about our practice, call (913) 685-9990 or contact us online at your earliest convenience.