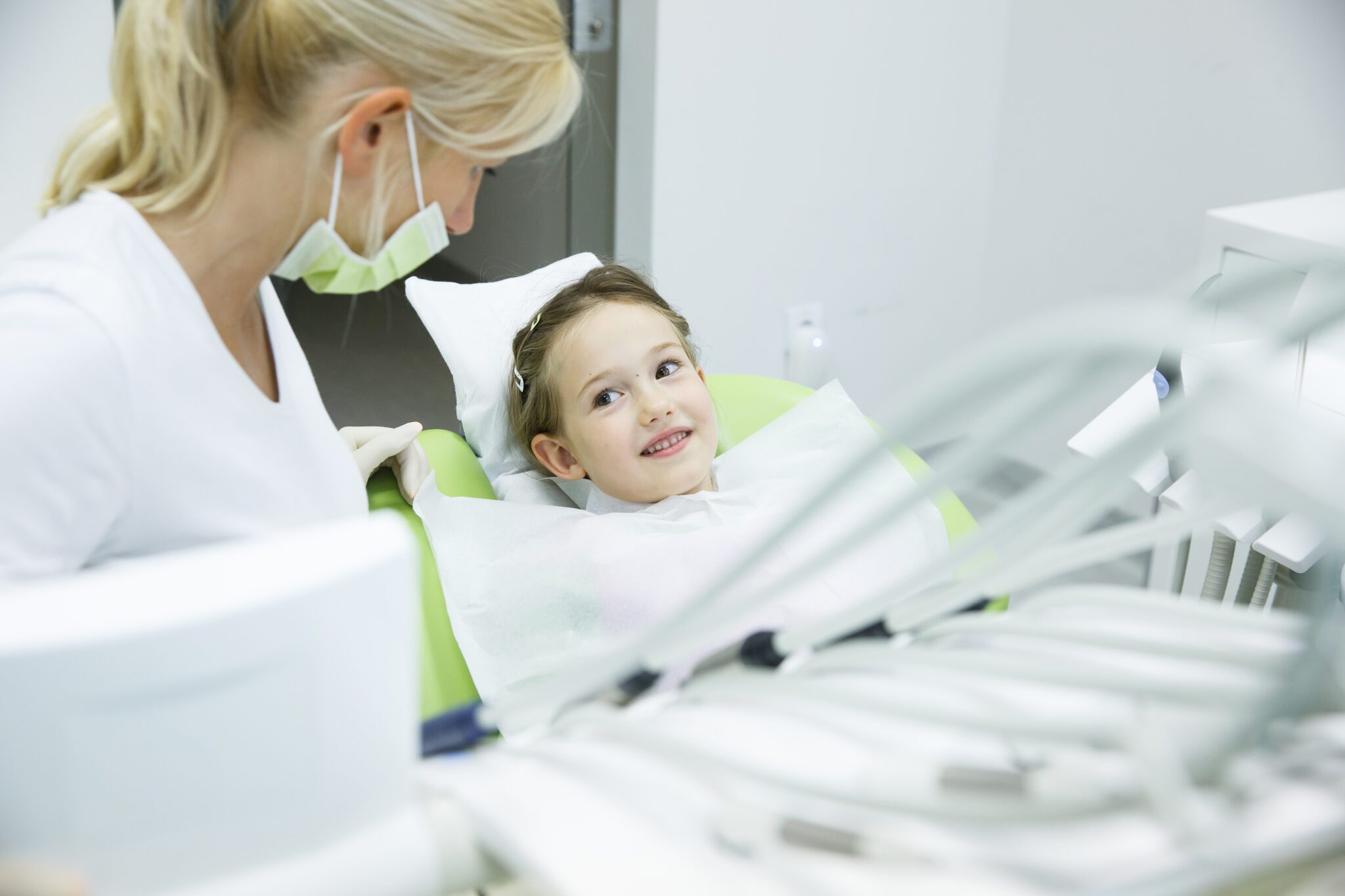 While it's more prevalent in adults, younger kids and adolescents are still at risk for periodontal (gum) disease. Something worth smiling about is that gum disease is treatable. In this article, we talk about gum disease and how to handle it.
How Gum Disease Forms in Children
When harmful bacteria, food particles, and sugar build up on teeth and gums, they produce a sticky film called plaque. Plaque buildup can lead to puffy, inflamed, and bleeding gums. If this gets worse, severe gum disease can loosen teeth and damage the soft tissue and bones underneath them.
Signs of Gum Disease in Children and Teens
Chronic gingivitis is widespread in children and is the mildest form of gum disease. Here are four signs of gingivitis:
Inflamed gums that look puffy, swollen, and bright red
Bleeding gums during brushing, flossing, or any other time
Bad breath (halitosis) that does not clear up after brushing and flossing
Calculus (hardened plaque and tartar) builds up
Thankfully, gingivitis is treatable and reversible through at-home hygiene routines and professional dental intervention. However, left untreated, gingivitis can gradually progress into more severe forms of periodontal disease.
Periodontitis happens in otherwise healthy young people and typically attacks around puberty or later in life. The three stages of periodontitis are:
· Early stages of periodontitis stem from gingivitis. Gums may recede or move away from the teeth and sometimes expose tooth roots. Slight bone and connective tissue loss are common signs during the initial stage of periodontitis. Patients may also experience sensitivity to temperature or discomfort when chewing.
· Moderate periodontitis is more destruction of bone and connective tissue. Multiple teeth may be abnormally spaced and feel loose or separated. Periodontal pockets begin to form and fill with bacteria and tartar.
· Severe jaw bone loss and increased tooth mobility accompany advanced forms of gum disease. Periodontal pockets deepen and may fill with bacteria, tartar, and even pus (if infected). Teeth are more at risk of falling out at the advanced stage of gum disease.
How to Prevent Gum Disease
A consistent oral hygiene routine is the most efficient way to prevent and treat gum disease. Simple oral hygiene care includes:
Thoroughly brushing and flossing teeth twice a day
Using a pea-sized fluoridated toothpaste (if the child is over two years of age)
Rinsing the mouth with a mouthwash to reduce oral bacteria
Enjoying a healthy diet that is low in sugar and starch
Visiting the dentist twice a year for checkups and cleanings
Good oral hygiene routines are essential for babies, children, and teenagers. While it's normal for a kid to sneak a sweet treat or miss brushing here and there—sticking to at-home oral hygiene, eating a balanced diet, and regular dental checkups are imperative. These healthy habits help protect children against gum disease and other health problems.
How to Treat Gum Disease
Here are some ways dentists treat all stages of gum disease:
Good dental habits (as mentioned in the last section) can help fight gingivitis.
Scaling and root planing can remove plaque and tartar on the surface of the teeth and under the gum lines. This treatment can also smooth tooth roots and reattach gums to the teeth.
Antibiotics may be put in the periodontal pockets or orally in a pill form. Sometimes, dentists also prescribe an anti-bacterial
Surgery is needed to restore gingival tissues damaged by advanced gum disease.
Track and Treat Gum Disease in Overland Park, KS
Childhood gum disease requires professional care. Dr. Matt helps parents manage and treat gum conditions that detriment oral health and overall wellness. Call 913-685-9990 or message us online to schedule an appointment at Smiles Dentistry for Kids.