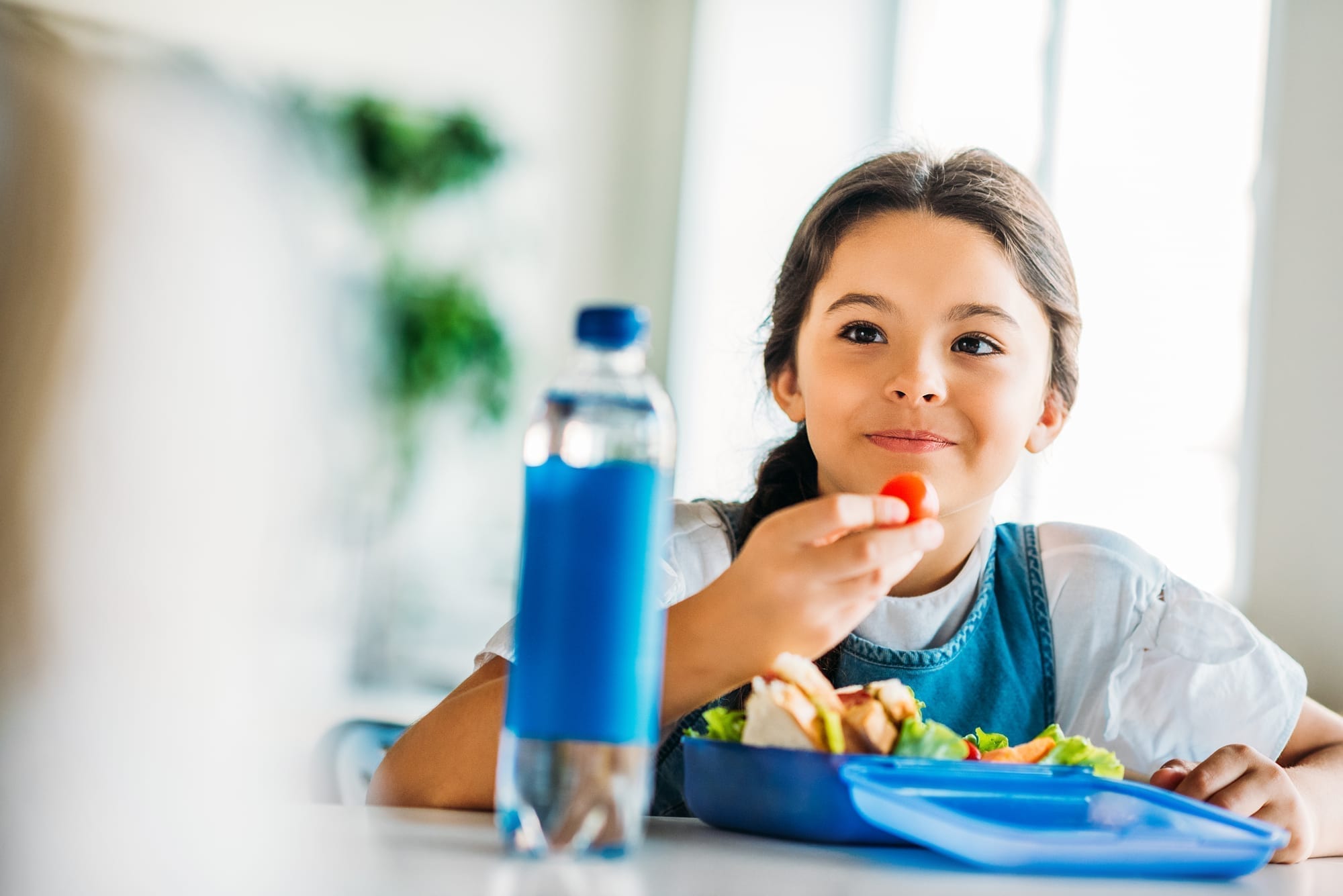 Here's a fun fact for you: Mickey Mouse was the first known character to appear on a lunchbox in 1935. Since then, thousands of tv and movie characters have traveled to school cafeterias, workplaces, and so many other places with people who pack their lunches. Are you one of those people? Do you pack lunches for your child? If not, maybe today is the day you start!
One of the greatest benefits of packing lunch for your child is that you have more control over his or her diet. Kids need proper nutrients and vitamins to gain and maintain a healthy mouth and body. Many times, school lunches don't provide those, or your child just may not choose to eat the healthier options.
On this National Pack Your Lunch Day, we're offering healthy and delicious lunch ideas that your little one will love.
Foods That Promote Good Oral Health
As dental professionals, our hope is to see every child achieve optimal oral health. Good oral health does more than just help us avoid cavities and gum disease; it promotes good overall health as well! When we feed our children mouth-friendly foods, we're also feeding them foods that contribute to a healthy body and mind.
When packing your child's lunch, stick to these food groups:
Vegetables
Eating enough vegetables can be difficult for adults, so, understandably, it is even more difficult for children! Cooking the vegetables in different ways may help your little one find a few that he really enjoys. Seasonings and dips make a huge difference as well!
Here are some of the best vegetables for oral health:
Spinach
Kale
Green and red peppers
Carrots
Celery
Broccoli
Fruit
Fruit makes packing lunches fast and simple. Every type of fruit offers several overall health benefits, but some benefit our mouths more than others. To promote a healthy, beautiful smile, pack these fruits at least twice a week:
Strawberries
Oranges
Pears
Watermelon
Apples
Blueberries
Raspberries
Blackberries
Protein
Most protein-rich foods also contain phosphorous. These are doubly beneficial because they both help protect and regrow dental enamel. You can find both of these nutrients in chicken, red meat, fish, and eggs.
Other high-protein snacks for kids include:
Pepperoni
Beef jerky
Sliced turkey and ham
Hard-boiled eggs
Hummus
Roasted chickpeas
Dairy
Dairy products contain a large amount of calcium which promotes strong, healthy teeth. Milk also creates a protective layer that keeps disease-causing bacteria from attacking teeth and gums. If you're able to keep it cold until lunch, milk is a beneficial and filling beverage to go with their meal!
Here are a few more calcium-rich foods we think your child will love:
Almonds
String cheese
Fortified orange juice
Greek yogurt
Cottage cheese
Almond butter
Lunch Box Ideas
Here are some mouth-healthy lunches we think your little one will love:
Meat and cheese roll-ups, strawberry-yogurt parfait, and roasted carrots
Spinach and cheese quesadilla, an orange, and a hard-boiled egg
Chicken salad over spinach, string cheese, and watermelon
Pepperonis, cubed cheese, blueberries, and celery with almond butter
Beef jerky, string cheese, pears, and broccoli with ranch dip
The possibilities are endless!
More Oral Health Tips from Our Pediatric Dentist
Looking for an experienced and caring pediatric dentist in Overland Park? Dr. Matt at Smiles Dentistry for Kids is that and so much more! Contact our friendly dental team today at (913) 685-9990 to schedule your child's first visit.