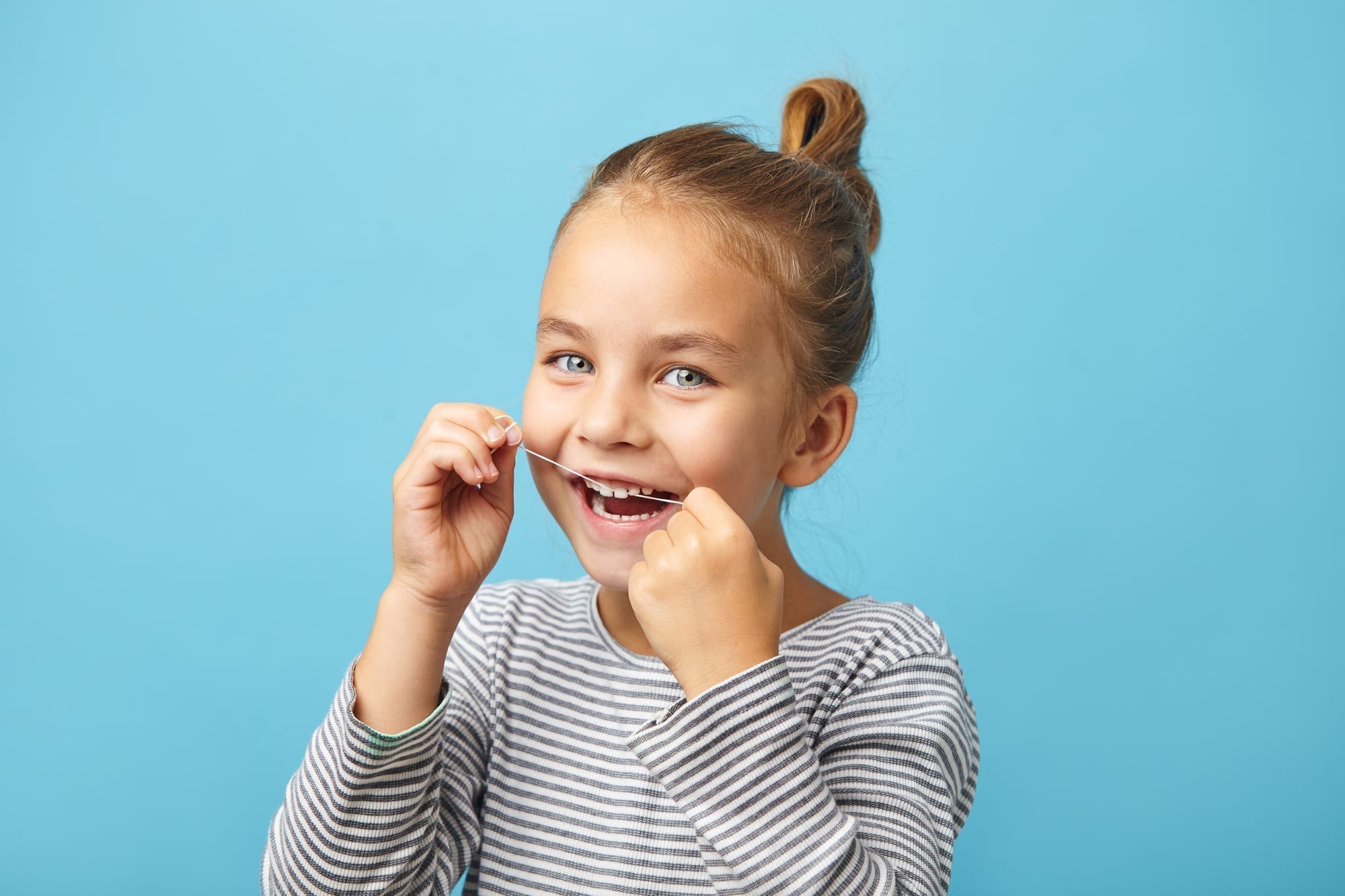 Oral hygiene begins way before your child can brush his or her own teeth, and it's more than just toothbrushing. Thankfully, there are steps you can take now and as your child grows to help him or her achieve and maintain optimal oral health.
At Smiles Dentistry for Kids in Overland Park, KS, we are ready to help you and your little one achieve that goal through routine check-ups, dental cleanings, and other oral health treatments. Give Dr. Matt and his dedicated team a call at (913) 685-9990 now!
Beginning at a young age, you can teach your little one numerous habits that will help them maintain good oral health and hygiene and understand the importance of it.
1. Make healthy snacks
Instead of sugary treats or drinks, smoothies, and healthy snacks are a great way to encourage good oral health. Think green! You can use healthy ingredients, like:
Spinach
Kale
Avocado
Green apples
Celery
Use these ingredients in smoothies and salads, pair them with peanut butter or yogurt, or bake them in the oven to create a delicious snack that your child will love.
These ingredients contain numerous essential nutrients, like vitamins K and C. Both are important for pediatric dental health, as vitamin K helps strengthen teeth while vitamin C keeps gums healthy and vibrant.
2. Offer plenty of water
Water is essential for washing away food debris and bacteria from the mouth. But, kids aren't exactly thrilled to drink water.
So, liven things up a bit by adding a couple of drops of food coloring to their water! Alternatively, you can add sugar-free flavor packets (like lime or green apple!) to your kiddo's water for tasty, healthy hydration.
3. Let them pick their own toothbrush
Dentists recommend swapping out toothbrushes every three to four months. If your child is due for a replacement toothbrush, then try replacing it with one of their choosing! Choosing a movie-themed or character-themed brush will make oral hygiene much more fun and exciting.
4. Read dental-themed books
There are several children's books available that teach kids about the importance of dental care. Look for books like "The Tooth Book" by Dr. Seuss or "Brush Your Teeth, Please" by Leslie McGuire.
5. Make dental-care crafts together
Making crafts together is a great way to teach your kids about the importance of dental care while also having tons of fun! You can try making toothbrush holders, tooth fairy boxes, or other art projects that get your little one excited about oral hygiene and pediatric dentistry.
6. Visit a pediatric dentist regularly
Building a relationship with a pediatric dentist is beneficial for both you and your child. You will feel more comfortable asking questions, and your child will feel more and more comfortable after each visit. A pediatric dentist will keep track of your child's oral health and dental development, so they can spot or predict any oral health issues early on.
Schedule a dental check-up today!
Ready to put your child on the road to oral health success? Schedule an appointment with Dr. Matt online here, or by calling our Overland Park children's dental office at (913) 685-9990 today!