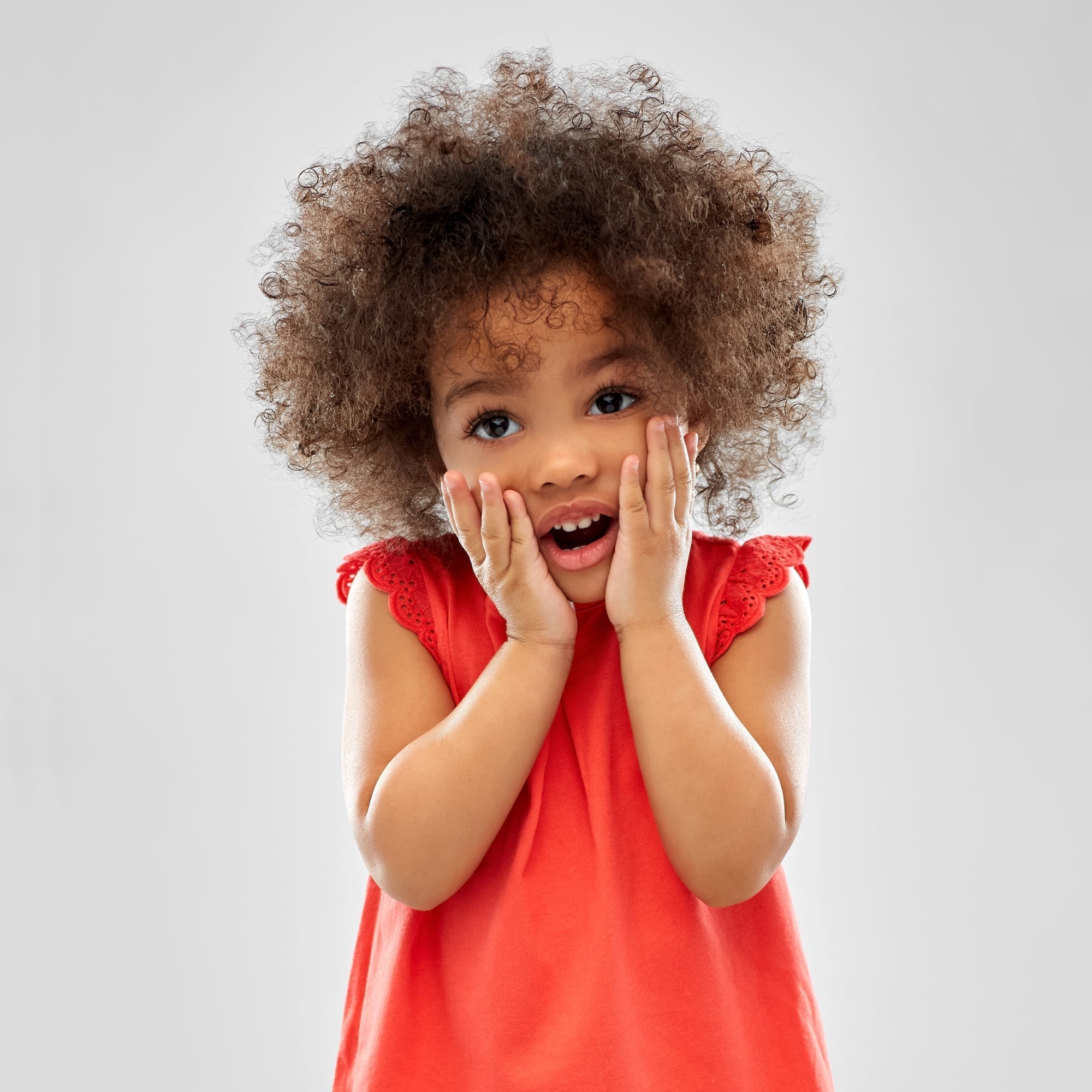 Whether it's your child's first trip to the dentist or tenth, he might feel fearful or anxious. Dental fear among children is common, but there are certainly ways to overcome it! As pediatric dental professionals, we take responsibility for providing a safe, comfortable, and fun environment for our patients. This includes rooms filled with bright colors and team members with kid-friendly, happy attitudes. We know that each of these things contributes to making a child feel more at ease.
A parent's responsibility is to simply prepare their child for the visit. Dental fear doesn't' have to rule the appointment—it can be overcome! In this blog, we offer five tips to help your little one overcome their dental fear and anxiety.
1. Don't over-explain
If it's your child's first visit, its best to keep the details as simple as possible. Overexplaining can lead to more questions, fear, and anxiety.
You and I know that nothing scary happens at the dentist's office, but certain aspects can sound intimidating when a person hasn't experienced it for themselves.
Most likely during your child's visit, the dentist will examine and clean his teeth and gums. This may or may not include x-rays. For most of the appointment, your child can sit in your lap rather than in the chair by himself. If your child is needing a cavity filled or any other dental procedure, use simple language to describe that process.
2. Use positive language
As an adult, you may have had a negative dental experience (unfortunately, those are all too common!). However, it's best to keep that experience to yourself. Something as simple as using positive language when talking about your own dental experiences or your child's pediatric dentist can make all the difference in how she perceives her own experiences!
3. Play pretend
All (okay, most) children love to play house, school, and other pretend activities. Offer to play dentist! Your little one will love playing with you and will get to "experience" the dentist for the first time in a super fun way.
When playing, find a comfy chair and a toothbrush. You can use the toothbrush to act like you are brushing his teeth or just count his teeth. Try not to lay out any pretend dental tools that might seem scary.
4. Watch TV shows or read books
Many of your child's favorite TV characters have an episode about visiting the dentist. In most cases, the show or book begins with the main character being fearful of the dentist, then learning that there was never anything to be afraid of.
Here are some examples of TV shows and books that can help your child overcome dental fear:
SpongeBob SquarePants
Dora the Explorer
Arthur
Berenstain Bears
Peppa Pig
Bubble Guppies
There are also several fun videos on YouTube about the dentist and the importance of dental hygiene. Colgate has a series of ten episodes called Dr. Rabbit and the Tooth Kingdomthat kids love!
5. Bring comfort items
A favorite blanket or stuffed animal can make a huge difference for a child dealing with dental fear. If, despite all of your preparation and hard work, your child is still showing signs of fear or anxiety, pack her favorite comfort item just in case!
Eliminate Dental Fear with The Right Dentist
Choosing the right pediatric dentist for your little one is another major step to avoiding and/or overcoming dental fear. A great first visit can set him up for good oral hygiene throughout his life!
If you're searching for a pediatric dentist in Overland Park, consider Dr. Matt at Smiles Dentistry for Kids. Dr. Matt is passionate about creating the ultimate dental experience for all of his patients. Contact us today at (913) 685-9990 to schedule a visit!