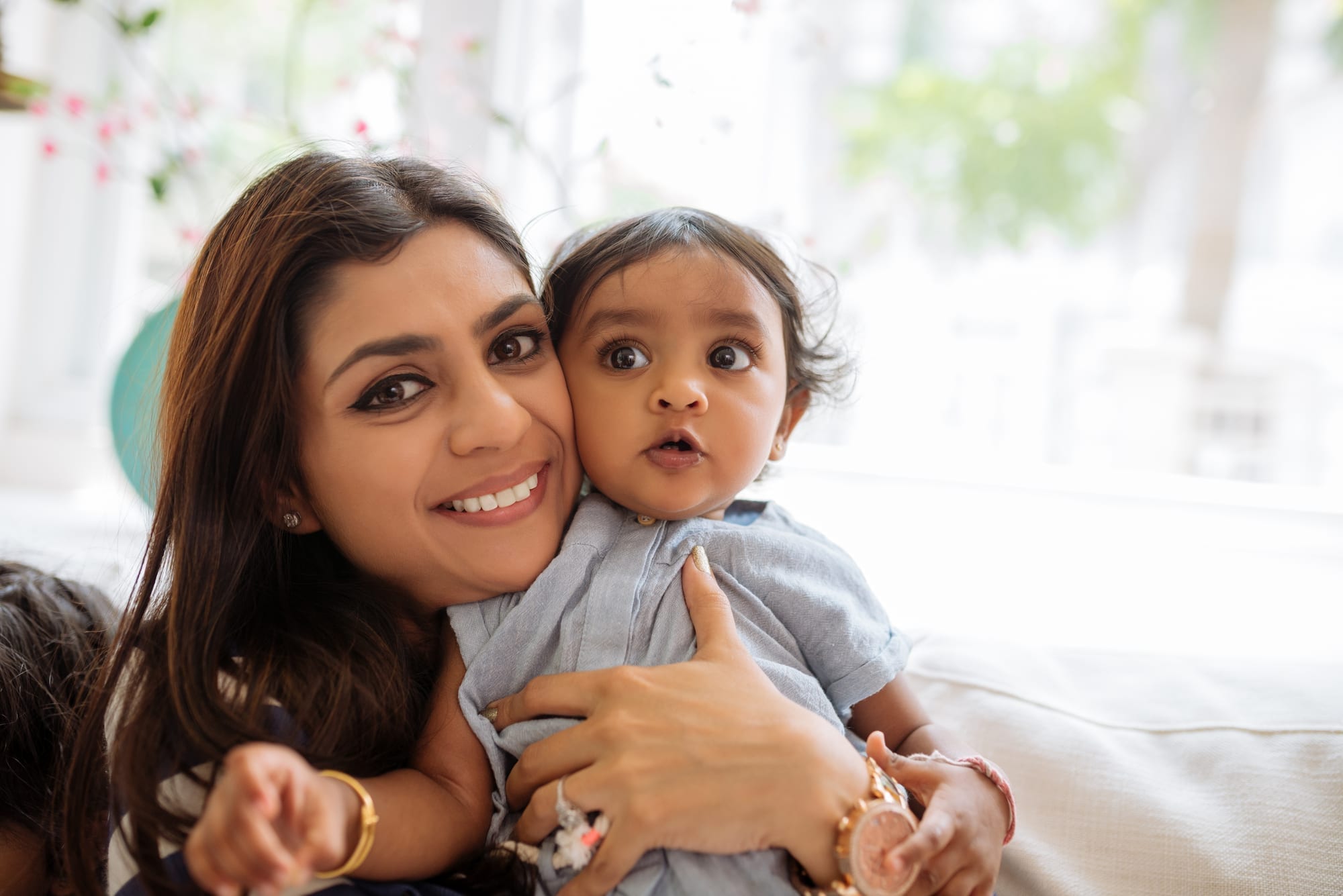 Visiting the dentist can be a scary experience for anyone, but especially children. The sounds, smell, environment, and experience are completely new and unlike anywhere else they've been before. For parents of little ones, preparation is key. The first visit to the pediatric dentist can be a great experience when parents and dental professionals work together.
The importance of first impressions is not lost on us. At Smiles Dentistry for Kids, our goal is to provide a fun, comfortable, and uplifting environment for children and their parents every single time because we know your child's oral health is dependent on it!
To increase the chances of your child's first visit being a positive one, follow these guidelines:
1. Watch dental-themed TV shows
Your child's favorite TV character probably has a show about going to the dentist. We know for sure that Peppa Pig, Arthur, andBubble Guppies all have episodes about visiting the dentist for the first time. These allow your little one to experience the dentist through someone else's eyes. Typically, the character initially fears the dentist, then realizes it's not scary at all!
2. Speak positively about the dentist
Many times, children are scared of the dentist because they've heard their parents speak negatively about their experiences. However, that doesn't have to be the case for your child.
Use positive language when talking about your child's upcoming appointment. This includes using uplifting words as well as explaining the importance of oral hygiene and regular dental visits.
Here are some helpful talking points:
Preventing cavities
Keeping a beautiful smile
Getting rid of bad breath
Creating good habits
3. Schedule the appointment appropriately
If at all possible, try to schedule your child's appointment in the morning or after their afternoon nap. Typically, this is when children are happiest. Try not to schedule their appointment during nap time or lunchtime. This way, the dental experience is better for everyone!
Additionally, schedule at a time that works well for you. If you're rushing to get to the appointment after work or picking up your child from school, the entire experience could be compromised. We encourage parents to arrive at least ten minutes early to fill out any needed paperwork and give their child more time to get comfortable in the new environment.
4. Bring comfort items
Does your little one sleep with a stuffed animal or favorite blanket? Bring it along! Sitting in the dentist's chair alone may seem a little scary, but their favorite comfort item can provide some relief.
Of course, you will always be near your child to comfort him if he becomes overwhelmed, but a little extra reassurance is never a bad idea!
5. Offer a reward for good behavior
If your child responds well to rewards and is a little anxious about the visit, promising a new toy or ice cream run afterward could be the encouragement he needs. Not only with this make him more excited, but he will also have something to distract him during the appointment.
Schedule Your Child's First Visit Today
The first step towards preparing for the first visit is to schedule it! Then you can begin preparing your little one.
If your child doesn't have a pediatric dentist or you aren't satisfied with your current one, Dr. Matt and our team at Smiles Dentistry for Kids would love to have you! Contact us today at (913) 685-9990 to schedule an appointment.