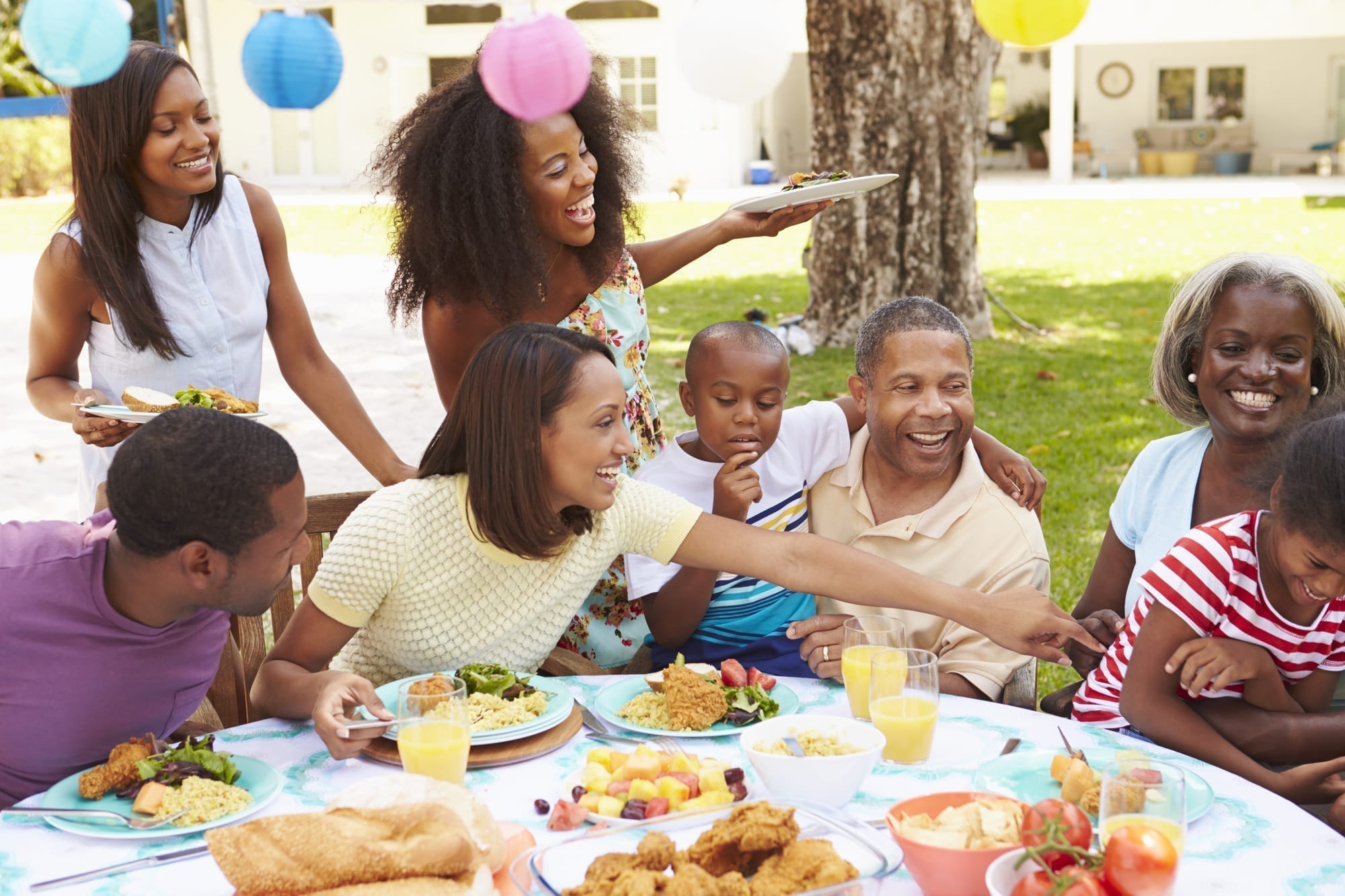 Happy May! Spring flowers, warm weather, gardening, and baseball characterize this time of year. Each of those things is worth celebrating, but that's not all that we look forward to in May. Mother's Day and Memorial Day are coming up, and this year, you might just be able to get together with your family and friends in person.
However you decide to commemorate these holidays, we want to help you do it all while keeping your and your child's oral health in mind. Along with a couple of brief history lessons, we'll discuss four dental care tips for how to protect your child's teeth and gums while still fully enjoying some of your favorite holiday foods.
The History of Mother's Day
Several women began their own Mother's Day traditions, but it was Anna Jarvis who established it as a national holiday in 1914. President Woodrow Wilson signed the holiday into effect after years of persistence from Jarvis. Ironically, Jarvis herself wasn't a mother but believed that motherhood should be honored.
By the 1920s, the holiday had been completely commercialized by card companies, merchandise stores, and florists. Jarvis despised the commercialization of the holiday that she created, so much so that she spent years lobbying the government to remove it from the calendar.
Although we don't believe it must be a national holiday for us to celebrate our mothers, we are glad her efforts weren't successful. This day gives all of us another opportunity to spoil the moms and mother figures in our lives!
Modern Mother's Day Celebrations
Current Mother's Day celebrations don't look much different than in the early 1900s. Typically, families get together and go to church, go out to eat, or stay home. Wherever the celebration occurs, cards, candy, gifts, and flowers are usually involved.
Mother's Day is a day to tell your mom or mother figure just how much she means to you through words, actions, and gifts. In some cases, this means cooking for her! Many people decide to cook a delicious lunch or dinner and bake a sweet treat. Others opt for pizza!
The History of Memorial Day
Memorial Day, originally known as Decoration Day, became a federal holiday in 1971. However, celebrations began long before this, in the late 1860s. After the Civil War, townspeople would hold tributes to fallen soldiers by visiting and decorating gravesites.
Today, many cities organize parades, and families of fallen soldiers still visit the gravesites of their loved ones. Many people also visit cemeteries and memorials, bringing flowers and other items to leave on the graves.
Memorial Day also marks the beginning of summer. So much of the country spends this long weekend outside with family and friends. The smell of brisket, burgers, and hotdogs fill backyards and stomachs across the country.
Regardless of what your celebration looks like, take time to remember the fallen soldiers who have given their lives for our freedoms. Every May 31st, there is a national moment of remembrance at 3 p.m. local time.
Dental Care Tips
So, how can you enjoy these holidays without feeling guilty about your child's oral health? Here are four helpful tips from our pediatric dentist (but these go for you, too, mom and dad!)
Start the day off right: Brush with your child first thing in the morning and eat a healthy, nutritious breakfast that promotes good oral health, won't get stuck between the teeth, and isn't filled with sugar.
Bring toothpicks or floss to the party: Sneak away to the bathroom after eating to clean between your child's teeth to prevent bad breath and cavities.
Drink plenty of water: Water promotes saliva production, which is necessary for a healthy oral microbiome. Additionally, the water will wash away any lingering foods from the teeth and gums. Limit or completely avoid sugary beverages like sweet tea and juice.
Brush and floss before bed: Don't forget to end the day with a good toothbrushing session! Make sure your little one uses a soft-bristled toothbrush and fluoride toothpaste that strengthens dental enamel and helps fight against disease-causing bacteria. Then, floss those pearly whites again!
To learn more from our pediatric dentist, Dr. Matt, call (913) 685-9990 to schedule your child's first visit.