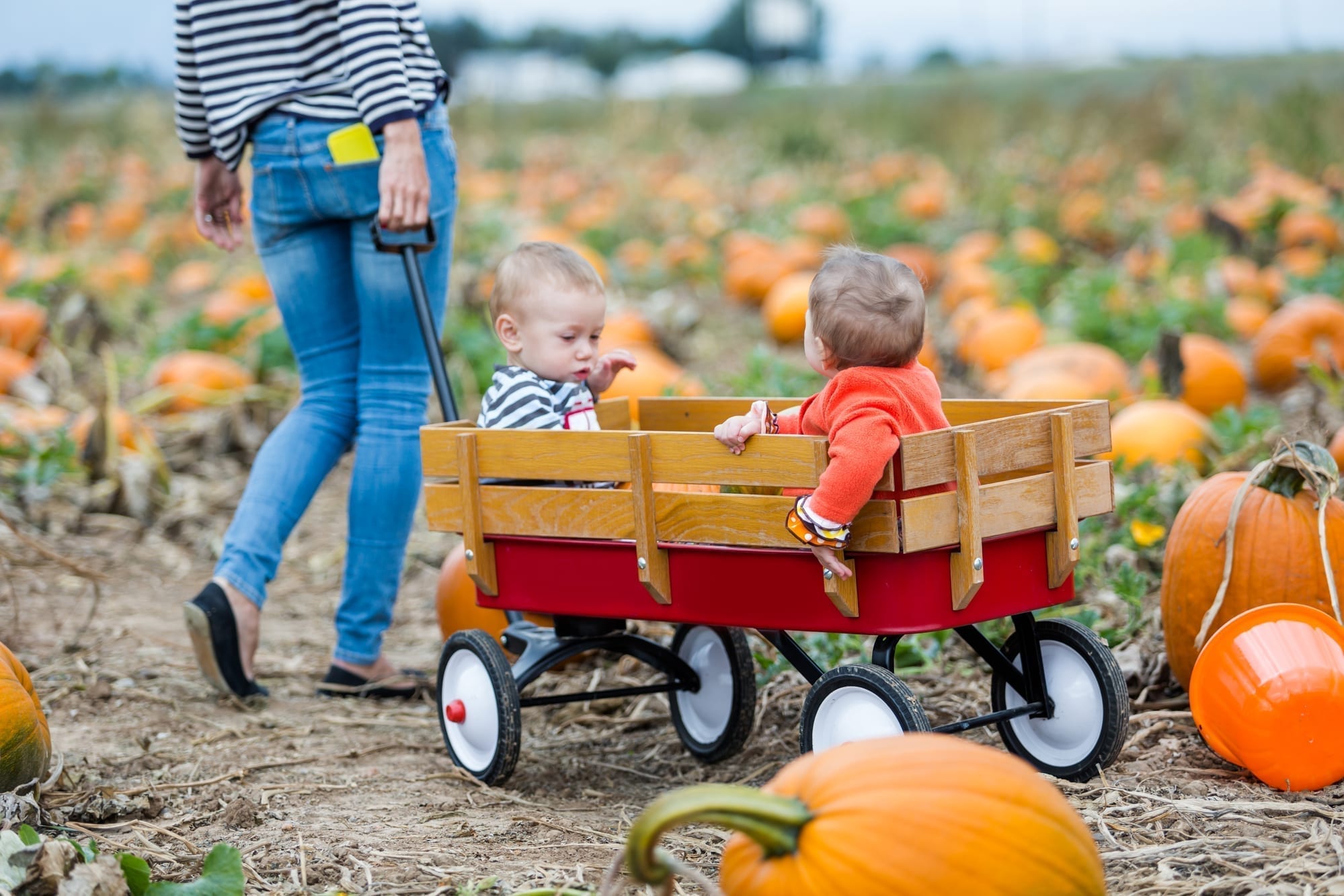 Cool, crisp air, beautiful foliage, and cozy jackets are the beginnings of many great family traditions and memories. Whether you're an outdoors person or you'd rather stay inside, there are several fall activities to do with your little ones! Check out this blog for community fall events and activities as well as ideas for a fun day at home.
Fall Activities and Events in Overland Park
There's no shortage of activities and events going on in our community right now, and we want you to be a part of them! Check out all the fall activities going on in Overland Park below. Also, please remember to check the websites for COVID-19 guidelines!
Virtual Trunk or Treat with Police
This event begins on October 14th and ends on October 20th. To participate, you must register by October 16. You can register to participate in two of the four categories, which include:
Most creative, original, and best costume and makeup
Scariest costume
"Movie Mania"
"Back the Blue"
Additionally, participants will decorate the trunk, tailgate, or hatchback of their vehicle. Each participant will submit pictures of their costumes and decorations online.
For more information about participation guidelines, submitting, voting, and judging, check out the event webpage: https://www.opkansas.org/newsroom/oppd-to-hold-virtual-trunk-or-treat-celebration/
Luminary walk
The Luminary Walk is an Overland Park tradition that includes:
A family walk through lit pathways in the Overland Park Arboretum & Botanical Gardens
Gnome and fairy houses
Light displays
Family photo-op spots
Musical performances
Horse-drawn wagon ride through the forest
This is a great event for children of all ages!
Check out the event information page for more details.
Farmers' Market
The Overland Park Farmers' Market is open every Saturday morning from 8:00-12:00 at the Matt Ross Community Center. Bring your kids along and let them pick out their favorite fall vegetable or fruit and cook with it at home later!
For more information click here.
Visit a Pumpkin Patch
Pumpkin patches are a must-do fall activity for all families! Thankfully, there's no shortage of options around Overland Park. Here's a list of a few of the different pumpkin patches in our area:
Cider Hill Family Orchard
Cider Hill Family Orchard is a "u-pick" orchard and so much more! You and your little one can enjoy delicious cider donuts, kettle corn, and apple cider slushes around a fire pit, shop in the cottage store, and take a hayride. Children can also take part in a train ride!
Check out their website for more information.
At Home Fall Activities
There are so many fall activities that you and your children can do at your favorite place—HOME. Check out these fun ideas:
Jump into a pile of leaves: Be fun and productive by raking up all the leaves in the yard, then jump into them!
DIY Halloween costumes: Fall is a great time to get creative. Have a Halloween costume contest using only what you have at home!
Bob for apples: What's easier than putting apples in a bucket of water? Not much! Plus, it makes for great entertainment.
Fall-themed movie night: We all have our favorite Halloween or fall-themed movies. Introduce your little ones to the classics like The Great Pumpkin and Hocus Pocus.
Make a craft with leaves: Pinterest is full of fall craft ideas! Send your little one outside to find some colorful leaves, then create something beautiful together.
Your Overland Park Children's Dentist
Dr. Matt at Smiles Dentistry for Kids is here to help parents make the best of every season and help them provide proper dental care for their little ones. In the midst of a fun and busy season, don't forget to bring your child in for a regular dental cleaning and exam!
Call (913) 685-9990 to schedule an appointment.