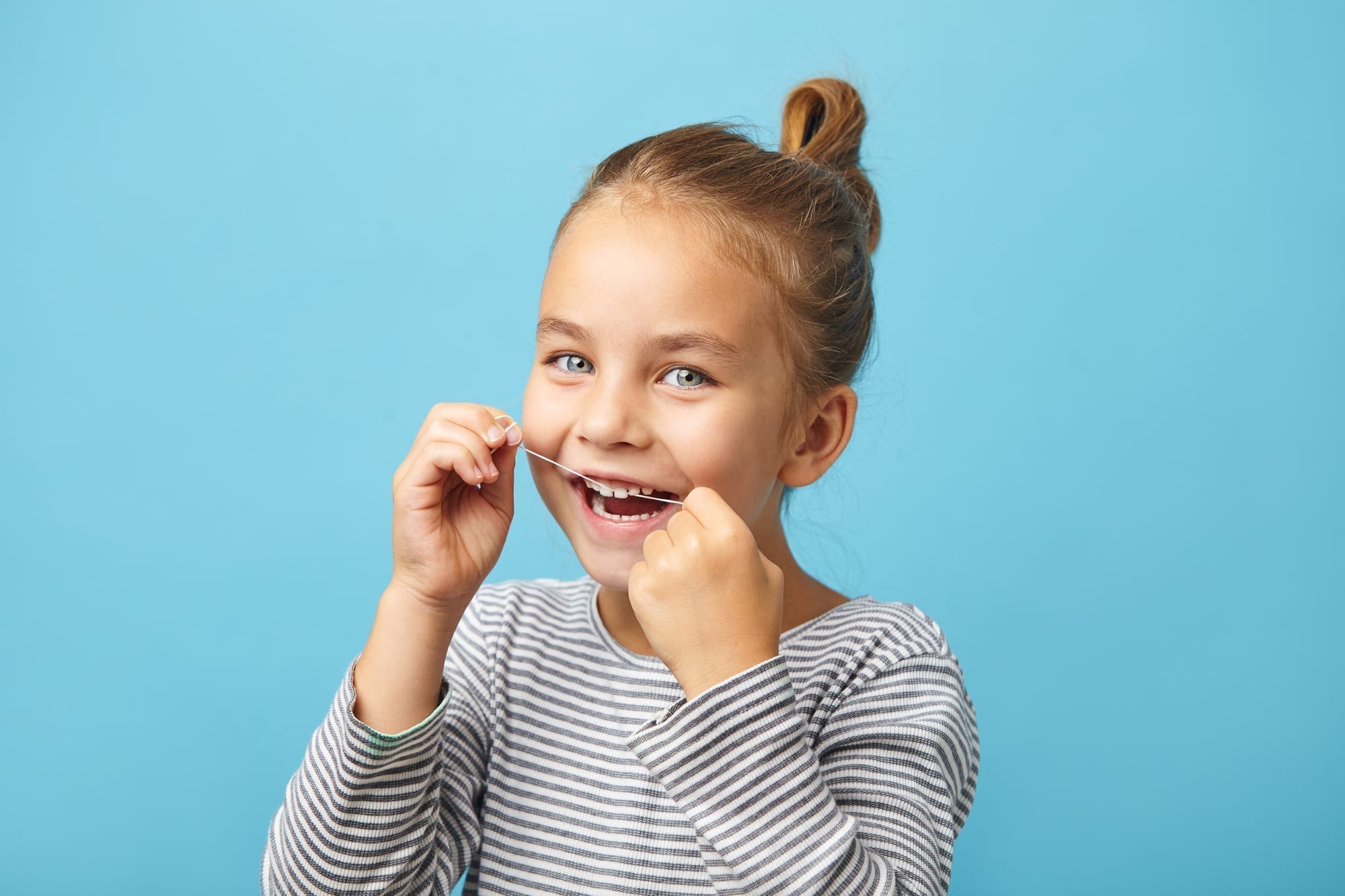 As parents, one of our top priorities is helping our children create healthy habits. This includes reading, exercising, drinking plenty of water, cleaning, and oral health care. Building these healthy habits isn't an easy task, and sometimes seeking the help of a professional is necessary! As pediatric dental professionals, our goal is to walk alongside parents when it comes to teaching good oral hygiene.
In this blog, we offer tips for flossing, providing healthy snacks for your little one, and how to make oral hygiene fun so it no longer feels like a chore.
Flossing Tips for Kids
Brushing is one oral hygiene habit that most parents have mastered. Flossing is a bit of a different story. For starters, many adults don't floss regularly or at all. Yikes! This is likely due to a lack of understanding of why flossing is important.
Dental floss allows us to clean parts of our teeth that brushes can't. Toothbrushes remove plaque from every surface of the teeth except the small area between the teeth where food and plaque love to hide. This is why some people who brush consistently still develop gum disease.
To encourage your little one to floss, and to do it right, here are some tips:
Teach by example—show your little one how you floss every night!
Buy dental floss picks instead of traditional floss (it's much easier to use)
Offer a reward for every week that your child flosses consistently
Let your little one choose a flavor or color of floss
Foods That Improve Oral Health
Unfortunately, brushing and flossing every day isn't always enough to keep cavities away. Kids who eat and drink lots of sugar and starches are much more likely to suffer from dental decay. Therefore, parents should offer nutritious meals and snacks to help their littles maintain good oral and overall health.
Most fruits and veggies offer serious benefits to the mouth. Additionally, foods that are high in protein and calcium protect and rebuild dental enamel. Here are some of our favorite mouth-healthy snacks:
Greek yogurt
Almonds
Apples and almond butter
String cheese
Sweet potato chips
Pepper nachos
Fresh fruit smoothie
Hard-boiled eggs
Scrambled eggs with cheese
How to Make Oral Health Care Fun
Is it possible to make an oral hygiene routine fun? We think so!
One of the simplest ways to make brushing and flossing more enjoyable is to do it together. Grab a stool and invite your little one into your bathroom. To amp up the fun, play some music! (Just don't get too carried away with the dance moves.)
BONUS TIP: If playing music, pick a two-minute song. This way, you will know when it's time to stop brushing!
Other ways to make oral hygiene fun include:
Offer a reward
Play a fun video for him or her to watch
Take your child to the store to pick out his or her toothbrush and toothpaste
For more helpful tips, visit our dentist's office today!
More Oral Health Tips from Our Overland Park Dentist
Dr. Matt at Smiles Dentistry for Kids is full of helpful knowledge for both new and experienced parents. Our team helps children of all ages achieve optimal oral health through exciting, preventive, and comprehensive dentistry.
To schedule an appointment with Dr. Matt, call (913) 685-9990.