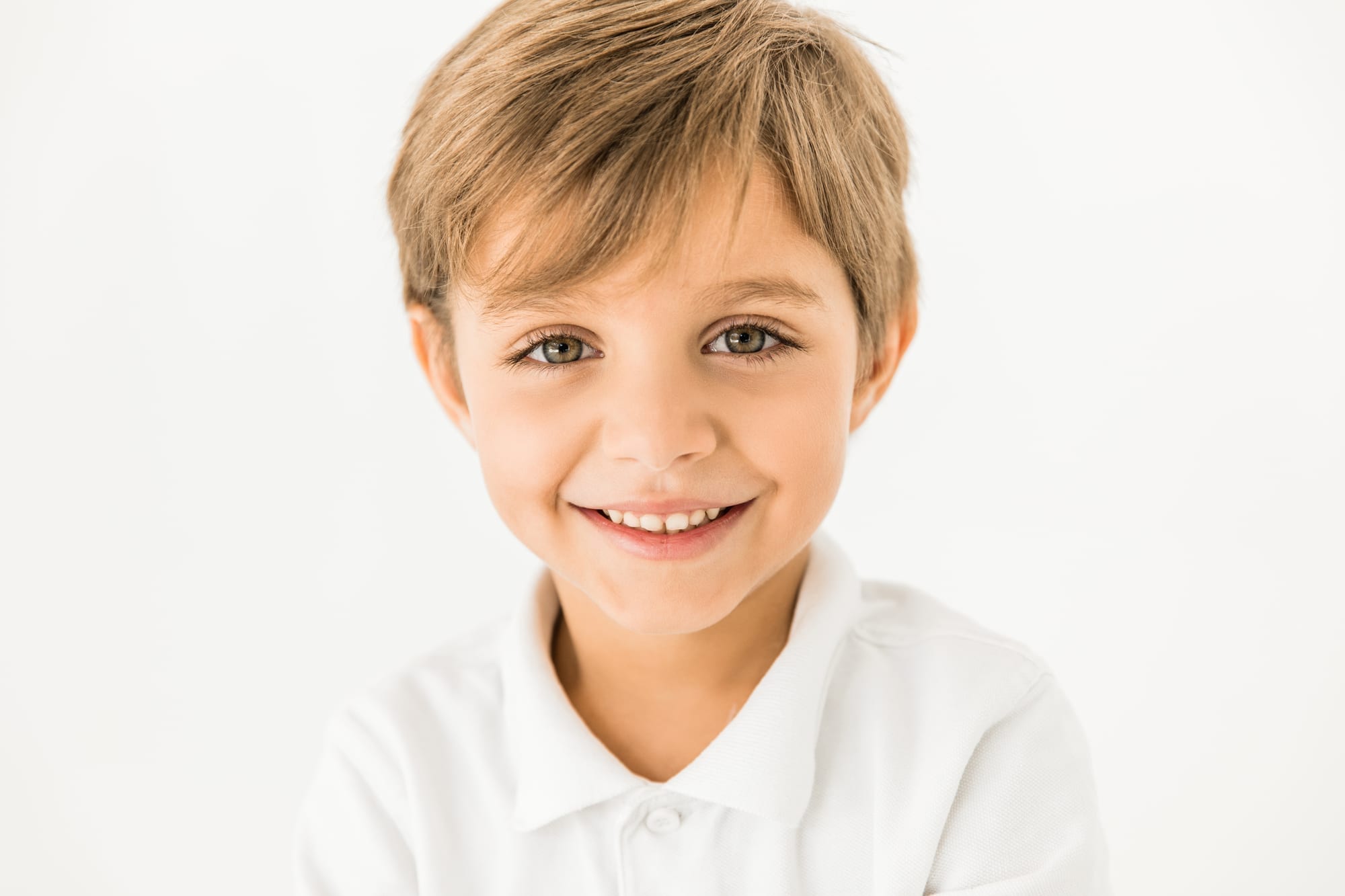 Having healthy teeth and gums is more than just about having a beautiful smile, it's about maintaining overall health and wellness. When we practice good oral hygiene, we reduce our risk of cavities, gum disease, halitosis, heart disease, diabetes, and various other health issues. For parents, oral hygiene takes on a whole new meaning when they realize how important it truly is for their children's health and wellbeing.
Whether your little one is six months or six years old, developing and maintaining a proper oral hygiene routine is essential. We'll help you do that in this blog and offer several oral health tips along the way.
Oral Hygiene 101: Brushing and Flossing
We all know that brushing and flossing are the two main components of a proper oral hygiene routine. Let's make sure you and your child are doing these correctly.
Toothbrushing Tips
Even more important than the fact that a person brushes their teeth is how they brush. Children and adults should follow the rule of two: brush twice a day for two minutes each time. Using a soft-bristled toothbrush, use circular motions to clean the back, front, and top of each tooth. Then, brush the tongue and roof of the mouth.
Most children begin brushing on their own between six and eight years old but may still need supervision to ensure every tooth is receiving the proper care.
Flossing Tips
Flossing is a meticulous task that many adults dread. However, it is one of the most beneficial things a person can do for his or her oral health. Brushing only cleans the surfaces of the teeth, not between them where food, plaque, and tartar love to hide and wreak havoc on the oral microbiome.
If parents want their little ones to be avid flossers, they must lead by example.
Oral hygiene is more enjoyable for children when parents do it alongside them. So, grab some kid-friendly-flavored floss and start cleaning between those teeth!
We recommend flossing once a day, after the last meal of the day. To make flossing easier and more enjoyable, consider using floss picks, a water flosser, or interdental brushes. These alternative methods will motivate you and your child to floss regularly.
More Tips for a Healthy Mouth
Children achieve optimal oral health by practicing good oral hygiene which includes brushing and flossing and so much more. Here are a few more tips to help your child achieve a healthy, beautiful smile:
Replace toothbrushes every three months, when the bristles fray, or after sickness
Avoid sugary drinks and snacks
Chew sugarless gum
Reduce starchy, sticky foods like bread, crackers, and chips
Offer healthy, mouth-friendly snacks
Schedule regular dental cleaning and exam appointments
Find an experienced and trusted pediatric dentist
Our Children's Dentist
When asked about why he chose the pediatric dental field, Dr. Matt at Smiles Dentistry for Kids answered:
"I love pediatric dentistry. Not everybody gets to do exactly what he or she wants for a career. I'm so lucky to have this unique opportunity to share my knowledge and skills with the community. Through education I hope that we can reduce the occurrence of dental decay in kids and do so in a super fun environment that doesn't feel clinical. Children are amazing and working with such diverse personalities requires a lot of flexibility and a lot of energy. I truly feel that working with children is what I was meant to do and look forward to the many years to come."
If you're searching for a great pediatric dentist for your child in the Overland Park, KS area, look no further! Contact our friendly dental team today at (913) 685-9990 to schedule your child's first visit.