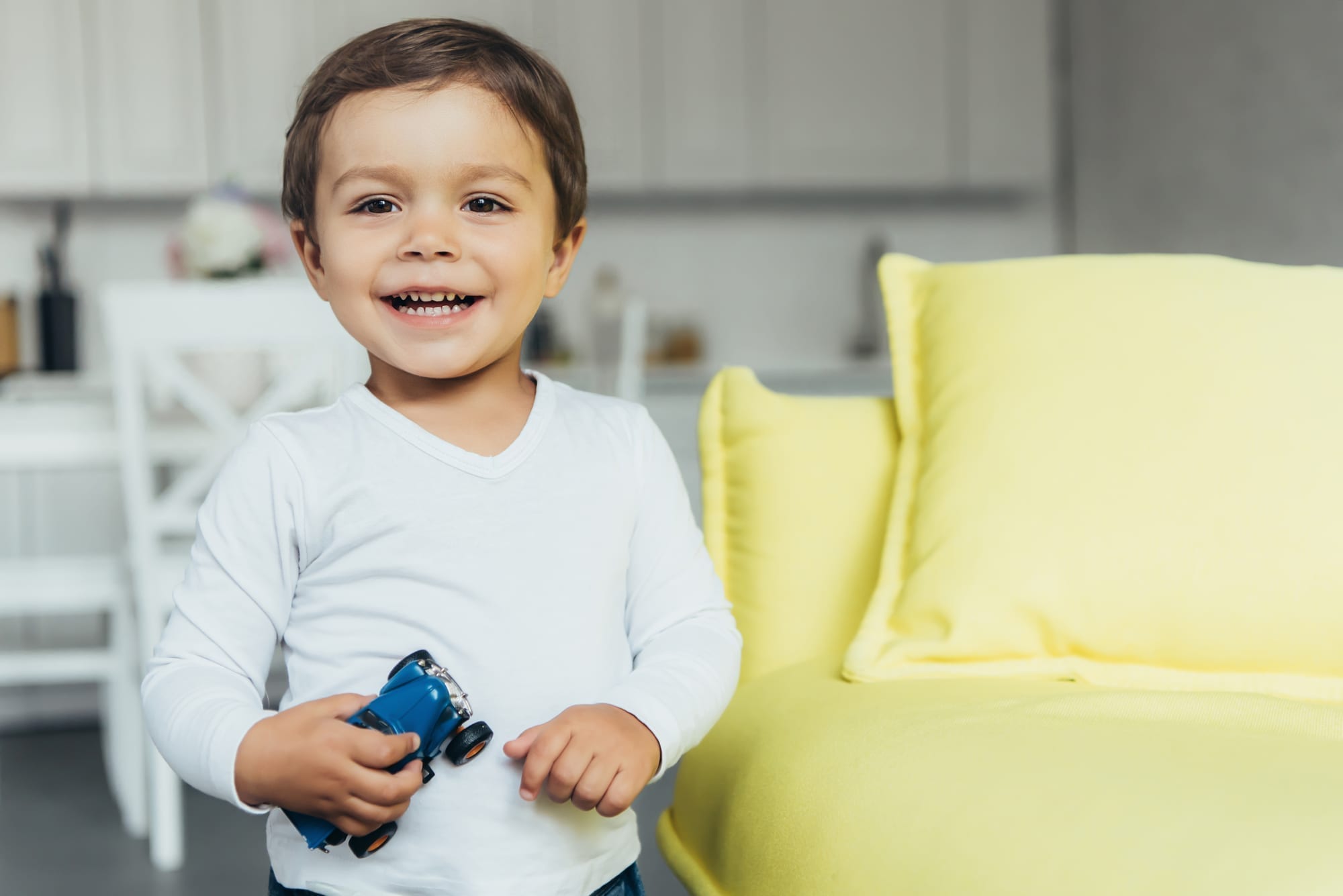 Few things encourage a person to take oral health more seriously than having children. All of a sudden, the mouth becomes a little more complicated and a lot more important! No parent wants their child to suffer from cavities, bad breath, or early tooth loss. This is why pediatric dentists exist—to help parents navigate the beginning stages of their child's oral development.
When parents bring their little ones to our Overland Park kids' dentist, they usually have lots of questions. Here are five of the most popular questions we receive about children's oral health:
1. How often should my child visit the dentist?
Children should visit the dentist just as often as adults—every six months. These appointments begin six months after his or her tooth erupts or by the child's first birthday. These biannual appointments ensure your little one develops a good relationship with a kid's dentist, tracks their dental development, and helps create good oral hygiene habits.
2. How can I help reduce pain and discomfort from my teething baby?
Teething occurs from the time a child is about six months old until age two. It's a painful process for babies to go through, and one that parents can help make more comfortable. A pediatric dentist will look after your little one's dental development and offer a few tips to help ease his or her pain.
Here are some of our top tips for reducing pain and discomfort in teeth babies:
Offer your child a firm rubber teething ring to chew on
Use a cool, wet washcloth to gently rub and massage the gums
Feed him or her soft foods that require minimal chewing
3. When should we begin using fluoride toothpaste?
Fluoride is a naturally occurring mineral that helps strengthen and protect dental enamel. However, too much fluoride can lead to a problem called fluorosis which creates discoloration on the teeth. Talk to a kids' dentist before introducing your little one to fluoride to learn exactly how much to use and how often to use it.
4. What if my child hates brushing his teeth?
Many parents dread nighttime routines because children dread going through the motions. It doesn't have to be this way! Make oral hygiene fun by playing music or videos while brushing and flossing, offering rewards for consistent oral care, and going through the motions together as a family.
Visiting the dentist regularly will also help your child understand and think about oral hygiene in a different light. Pediatric dentists use kid-friendly language and tools to help explain how to brush and floss and why we need to do it. Never underestimate the power of a great pediatric dentist!
5. What are the most common causes of cavities?
Baby bottle tooth decay is one of the most common causes of cavities in infants and toddlers. This occurs when babies drink milk out of a bottle right before a nap or bedtime. Like older children, babies should have their teeth cleaned daily, especially before going to sleep.
Other common causes of cavities in children include:
Sodas
Crackers
Sharing spoons and straws
Juice
Other foods and beverages high in sugar and carbohydrates
Talk to your kids' dentist to learn how to care for your child's teeth at every stage.
Our Overland Park Kids' Dentist
Dr. Matt at Smiles Dentistry for Kids loves helping parents navigate the early stages of oral hygiene for kids. For more personalized dental tips and excellent pediatric dental care, contact our office today at (913) 685-9990 to schedule an initial consultation.