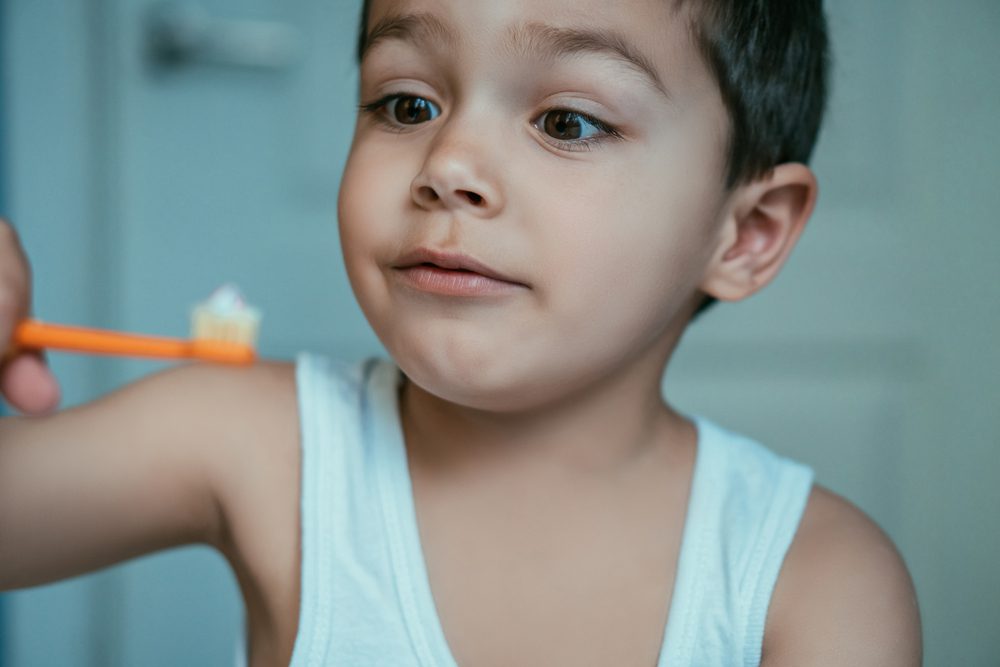 Excellent oral hygiene at a young age is vital for keeping the teeth and gums healthy and harmful bacteria at bay. A high-quality toothpaste can help prevent dental decay, periodontal disease, and bad breath. With so many kinds of toothpaste on the market, it can be challenging to understand which products are the best. Dr. Matt, a pediatric dentist from Overland Park, KS, explains how parents can choose the best toothpaste for their children based on their needs and preferences.
1. Check for one key ingredient: fluoride.
Fluoride is a buzzword for many dental health enthusiasts, but what is it? Fluoride is a natural mineral that boasts anti-cavity and enamel-protecting properties. Researchers credit fluoride in toothpaste and drinking water with the recent substantial reduction of dental decay.
As crucial as the fluoride itself, it's essential to monitor children as they brush their teeth to (1) ensure they brush thoroughly and (2) give kids a just-the-right amount of toothpaste. We recommend:
A smear the size of a grain of rice for children under three
A pea-sized amount for children between the ages of three and seven
A small ribbon of toothpaste for anyone exceeding age seven
2. Look for the ADA Seal of Acceptance.
If you are unsure whether a dental product is worth trying, look for the American Dental Association (ADA) Seal of Acceptance. For the past 90 years, American dentists have considered the ADA Seal of Acceptance as the "gold standard" for evaluating the efficacy and safety of toothpaste, toothbrushes, and other dental products.
In a nutshell, an ADA-approved toothpaste should:
Be high-quality, reliable, and safe
Contain fluoride and active ingredients that improve oral hygiene
Not contain sugar, flavoring agents, or substances that contribute to cavities
Be scientifically proven that it is safe and effective
3. Read the label carefully.
It's wise to check labels gingerly because not all types of toothpaste are recommended for everyone (especially children). For example, some flavoring agents may be too harsh for kids. Toothpaste manufacturers should include a list of ingredients on the tube. If you know that your child is sensitive to specific chemicals, avoid toothpaste with those ingredients entirely. If you are unsure of which ingredients may be too harsh for children, speak with your pediatric dentist.
4. Figure out what flavors your child likes.
Contrary to popular belief, taste buds do not have much to do with what flavors your child may like. Instead, personal preferences are ever-changing and are shaped by personal experiences and special memories.
While finding a toothpaste flavor that your children actually like can be tricky, understanding their preferences may encourage them to brush a little more. Feel free to experiment and shop around until your child discovers what works for them. While trying different options, always prioritize how well the product meets dental needs and beware of ingredients that may trigger sensitivity in your child.
Speak with a Pediatric Dentist in Overland Park, KS
With so many options to choose from, it can be tricky to select a trusted toothpaste brand that is good enough for your children. If you are ever unsure, please consult with a pediatric dentist.
At Smiles Dentistry for Kids, Dr. Matt answers parents' questions about life's greatest dental mysteries and more. Schedule a children's dental appointment with our Overland Park team. Call (913) 685-9990 or message us online today.