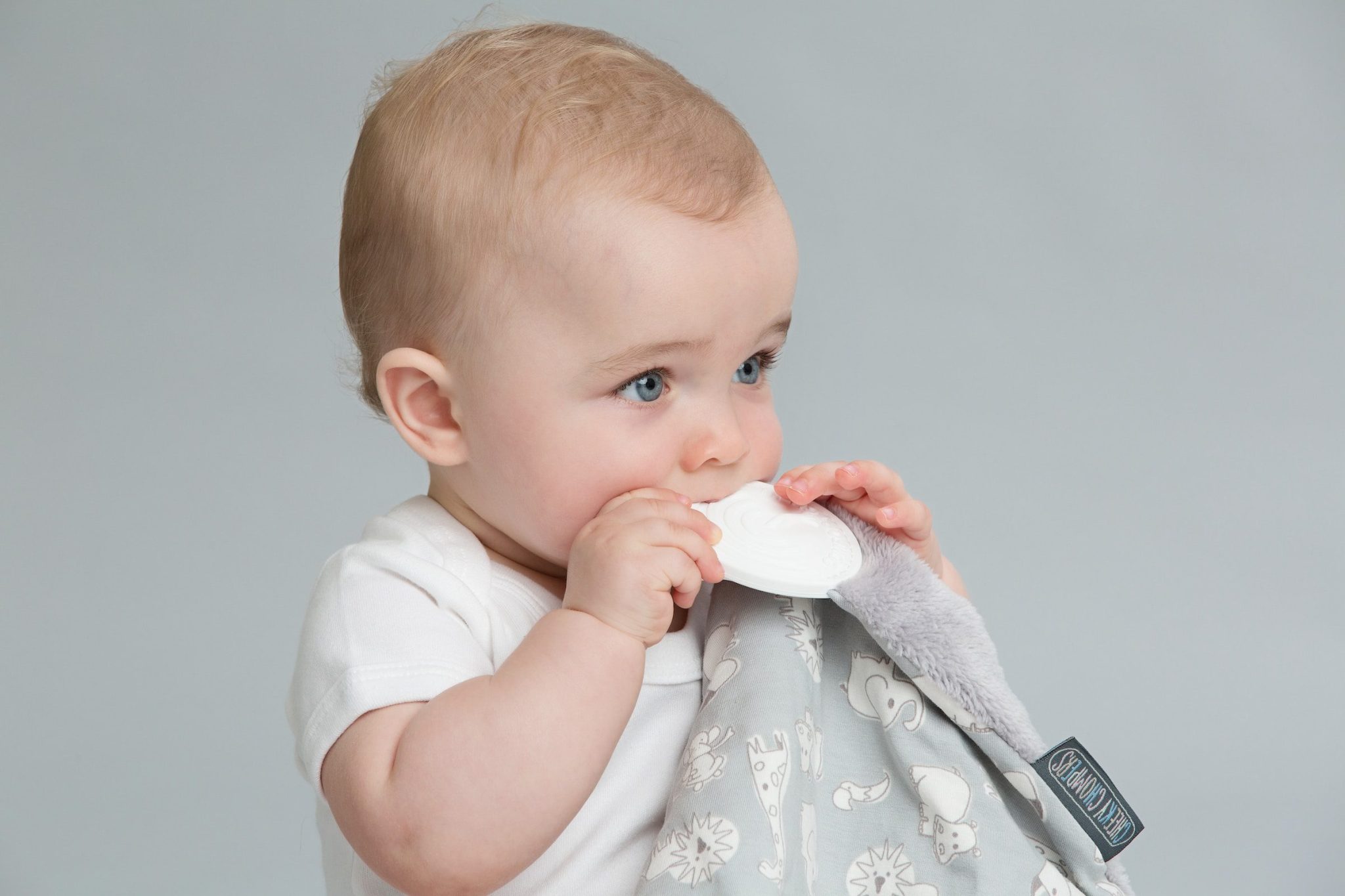 A new mom excitedly told a friend that she had scheduled her daughter's first dental appointment. Her friend looked at her like she was crazy. "Your daughter is only 11 months old!" she exclaimed. "She doesn't need to go to the dentist!" The young mom was confused. Had she acted prematurely? What is the best age for a first dental visit?
At Smiles Dentistry for Kids, we know that parents face conflicting advice on all sides. That's why Dr. Matt and his Overland Park, KS, team provide parent education in a welcoming and non-judgmental environment. Not only can we help you determine the best age for a first dental visit; we will also explain what you and your child can expect when you come into the office.
Contact us to schedule an appointment or to find out if your child is ready for the dentist.
When should you schedule the first visit?
Children should have their initial dental appointments around their first birthdays. Some children may need to come in sooner if they are early teethers. Dr. Matt recommends that children visit the dentist no more than six months after their first tooth erupts.
If your child has not started teething by 12 months, there's likely no reason to be alarmed. But you should still schedule an appointment so that your pediatric dentist can check your child's dental development.
What can you expect at your child's first visit?
For children under age 2, the first dental visit is usually quite brief. We focus on getting them acclimated to the office, monitoring dental development, and helping parents to establish good dental habits. Dr. Matt checks to make sure that teeth are coming in properly. He can even let you know if you can expect new teeth to emerge soon!
If your child is older than 24 months, it's certainly not too late to schedule a first dental visit. For older children, we will typically include a routine cleaning, x-rays, and any necessary restorative treatment.
Is early treatment really that important?
Absolutely! Children can easily develop cavities from a young age. In fact, according to the journal Pediatrics, dental costs before age 5 are 40% lower for children who have their first dental visit before age one.
Because we are so firmly committed to early preventive care, we even offer free exams and cleanings for children under the age of two.
What should you do in between dental visits?
Of course, though dental visits are vital, they are not the only component of children's oral health. To further protect your little one's teeth, start brushing twice a day as soon as that first tooth appears. Flossing should begin as soon as there are two touching teeth. As your child gets older, help him to learn how to brush for himself, though you should continue to supervise dental hygiene until you are confident that your child has mastered the skill.
And, of course, model good dental hygiene yourself and plan healthy, nutrient-dense meals for the family.
Schedule Your First Dental Visit Today
To make your child's initial appointment, contact Smiles Dentistry for Kids today.
Reach us online or call us at (913) 685-9990.