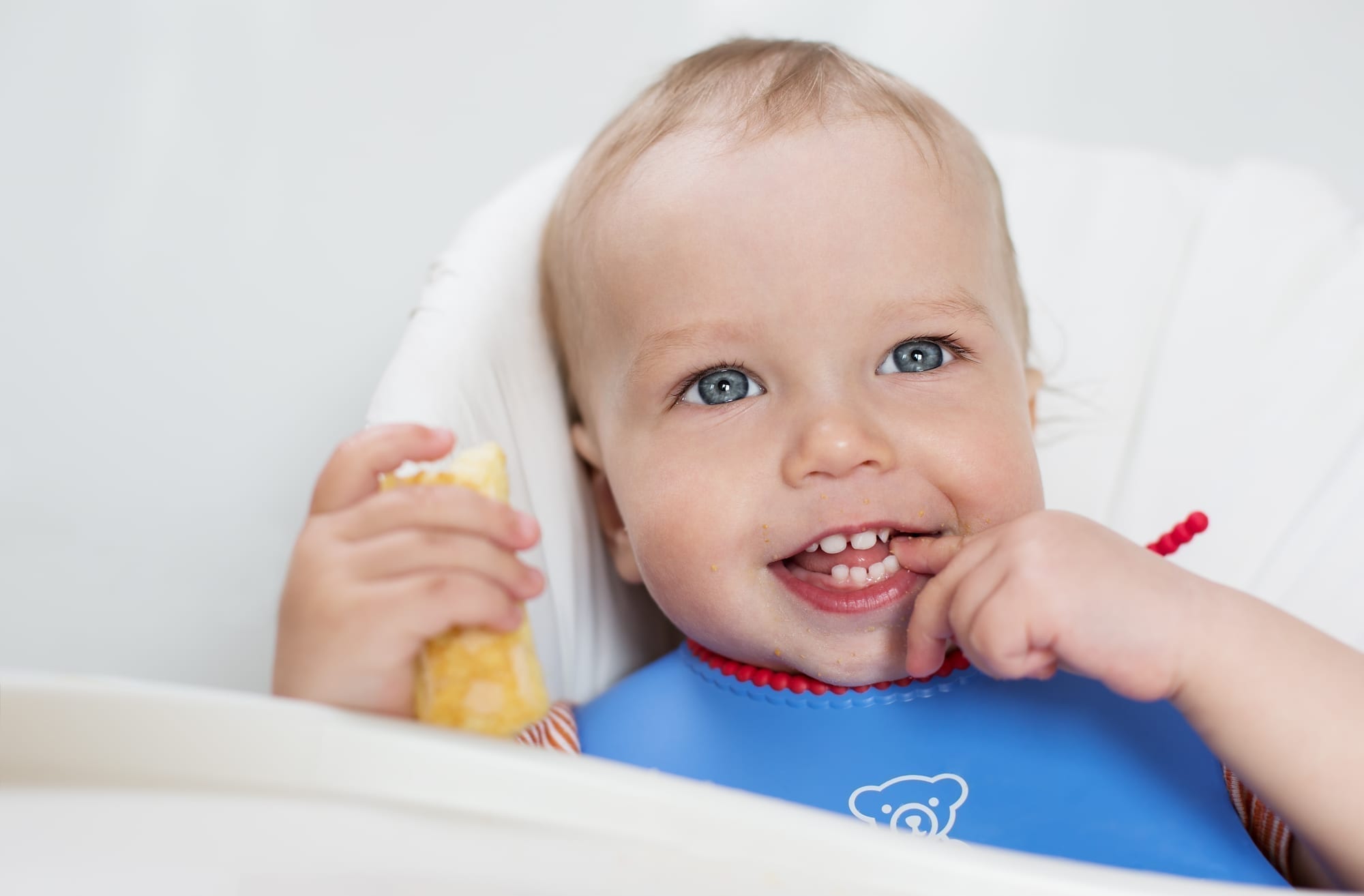 When will my child develop his first tooth? At what age should all my baby's teeth be developed? Are brushing and flossing important for baby teeth? We hear these questions from new parents all the time, and we're happy to answer them! Baby teeth, also known as milk teeth, can be hard to navigate on your own. As pediatric dental professionals, we love coming alongside parents to ensure their children start their lives with optimal oral health.
In this blog, we explain important information about the development, needs, and importance of baby teeth.
1. All baby teeth should be developed by age three.
Most children develop their first tooth between six months and one year old. Dental development usually begins with the bottom two incisors, the top two incisors, and they continue to erupt from the front to the back until age three.
2. Brushing and flossing are essential.
Although milk teeth will eventually fall out, they still require the same type of care as permanent teeth. For baby's first tooth, use a clean, damp cloth or gauze pad to wipe the tooth and front of the tongue clean. Do this after meals and before bedtime.
When it's time to start brushing, use a soft-bristled, baby toothbrush or finger brush and a rice-grain-sized amount of toothpaste. Talk to your pediatric dentist about the type of toothpaste that will be best for your child's mouth.
As children get older and their mouths change, the tools and techniques for oral health will change too. A pediatric dentist helps parents navigate these changes through every age and stage.
3. Milk teeth impact the development of permanent teeth.
When a baby tooth falls out early, the permanent teeth, which exist below the gums, drift into the empty space. This can lead to crowding and crooked teeth once the adult teeth develop. Additionally, an infection and other oral health problems can prevent adult teeth from erupting and cause discoloration, staining, and malformations.
4. Bad habits can distort their shape and diminish their strength.
Before children can care for their own teeth, it's the parent's responsibility. This includes cleaning the baby's mouth after every feeding. When milk remnants sit on the teeth and gums, they can lead to a problem called baby bottle tooth decay.
Using a pacifier too long and thumb sucking can also cause developmental issues such as buck teeth, protruding teeth, and an improper bite—issues that will likely require orthodontic treatment later on.
5. Baby teeth require professional dental care.
Dentists recommend that parents bring their children to the dentist by their first birthday or when their first tooth erupts (whichever comes first) and every six months after. These appointments enable the pediatric dentist to track your little one's dental development to ensure his or her teeth are developing on time and in the right order.
During these appointments, parents will learn the useful tips for caring for their child's teeth and gums as well as what symptoms could be a cause of concern. The pediatric dentist also looks for signs of decay, disease, and dental development issues and recommends the necessary treatments.
Learn More from Our Pediatric Dentist
At Smiles Dentistry for Kids, Dr. Matt and our team love helping parents and children understand the importance of all things related to oral health, including baby teeth. To learn more, or to schedule a first visit for your little one, call (913) 685-9990 today.