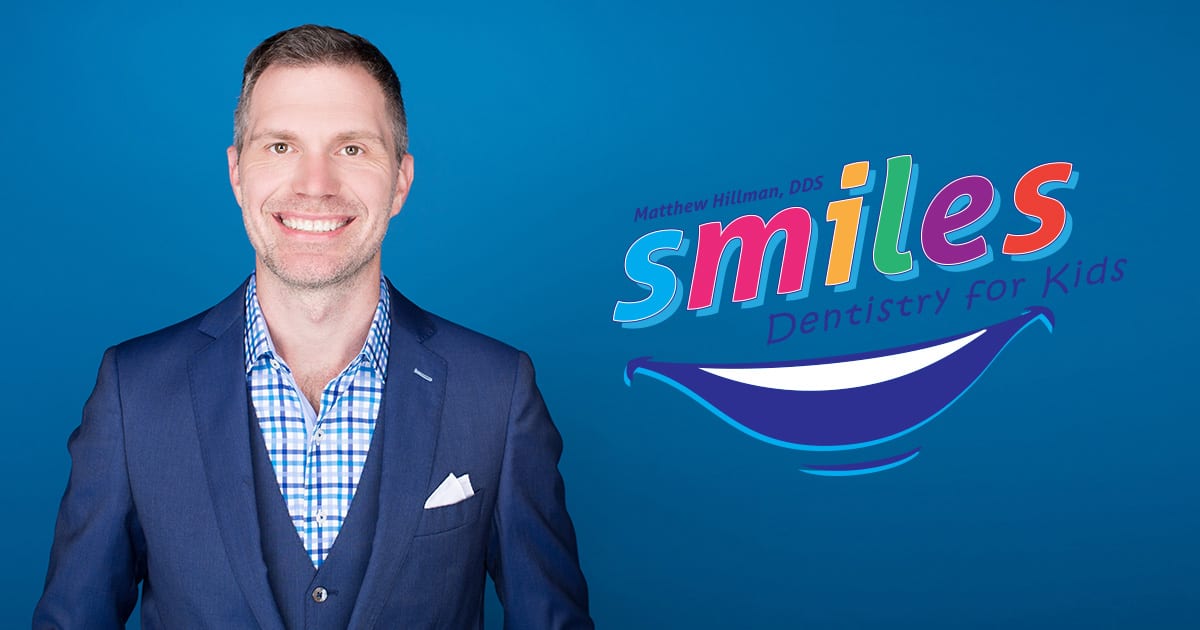 At Smiles Dentistry for Kids, it's our privilege to serve the Overland Park community by providing kid-friendly, compassionate, and excellent dental care. If you're new to the area or are just searching for a new pediatric dentist, we would love to meet with you! Until then, check out this blog to learn more about our dental practice.
But first, let us introduce you to our pediatric dentist!
Dr. Matt
Running his own pediatric dental practice has always been Dr. Matt's dream. In doing so, he is able to teach kids and their families about the dangers of tooth decay and how to avoid it in a fun, non-clinical environment.
Dr. Matt's education at the UMKC School of Dentistry and the Pediatric Dentistry at Northwestern University has prepared him to be an incredible resource for parents. The countless hours of hands-on experience he received at Children's Memorial Hospital has equipped him to provide excellent care to children and teens.
All of this combined with his passion for working with children, flexibility, and high energy, make him the best choice for children's dentistry in Overland Park.
Dr. Matt has worked hard to create an office where our patients and their parents feel welcome and cared for. Part of this is ensuring that we consistently create enjoyable experiences.
At our pediatric dentist office, here's what you can always expect:
Personalized Care
We recognize that every child is unique which means that every child requires unique care. At Smiles Dentistry for Kids, that's what they get!
Our team gets to know you and your little one so that he or she can have the best dental experience possible. Does your child have a favorite TV show or book character? Is he more shy or outgoing? Does she play a certain sport? We take these into consideration before every single appointment! Knowing more about our patients makes the entire dental experience better for all parties involved.
No Surprises
Dental insurance can be complicated, but our administrative team works diligently to ensure you're never surprised by unexpected expenses. We have a comprehensive understanding of your benefits and will communicate those effectively, so you always know what to expect.
Additionally, we strive to be consistent in every area of our practice because we know that familiarity brings comfort.
Diligence
Every patient deserves to receive diligent care from focused dental professionals. This way, we never miss an oral health care problem that needs to be addressed or an opportunity to teach your little one how to care for his teeth properly (that is our job after all!).
Consistency
Consistency is so important for children because it helps dissolve worrisome feelings. Dr. Matt understands that being a consistent figure in your child's life will make sure going to the dentist is never a cause for fear or anxiety. This means, your child will always meet with Dr. Matt and no one else for every single appointment.
This isn't just beneficial for our patients; Dr. Matt loves building relationships with his patients. He is just as excited about dentistry as he is about working with children, so every appointment is his dream come true!
Schedule an Initial Consultation
When you and your little one are ready, we're here for you. Call (913) 685-9990 to schedule your child's first visit.