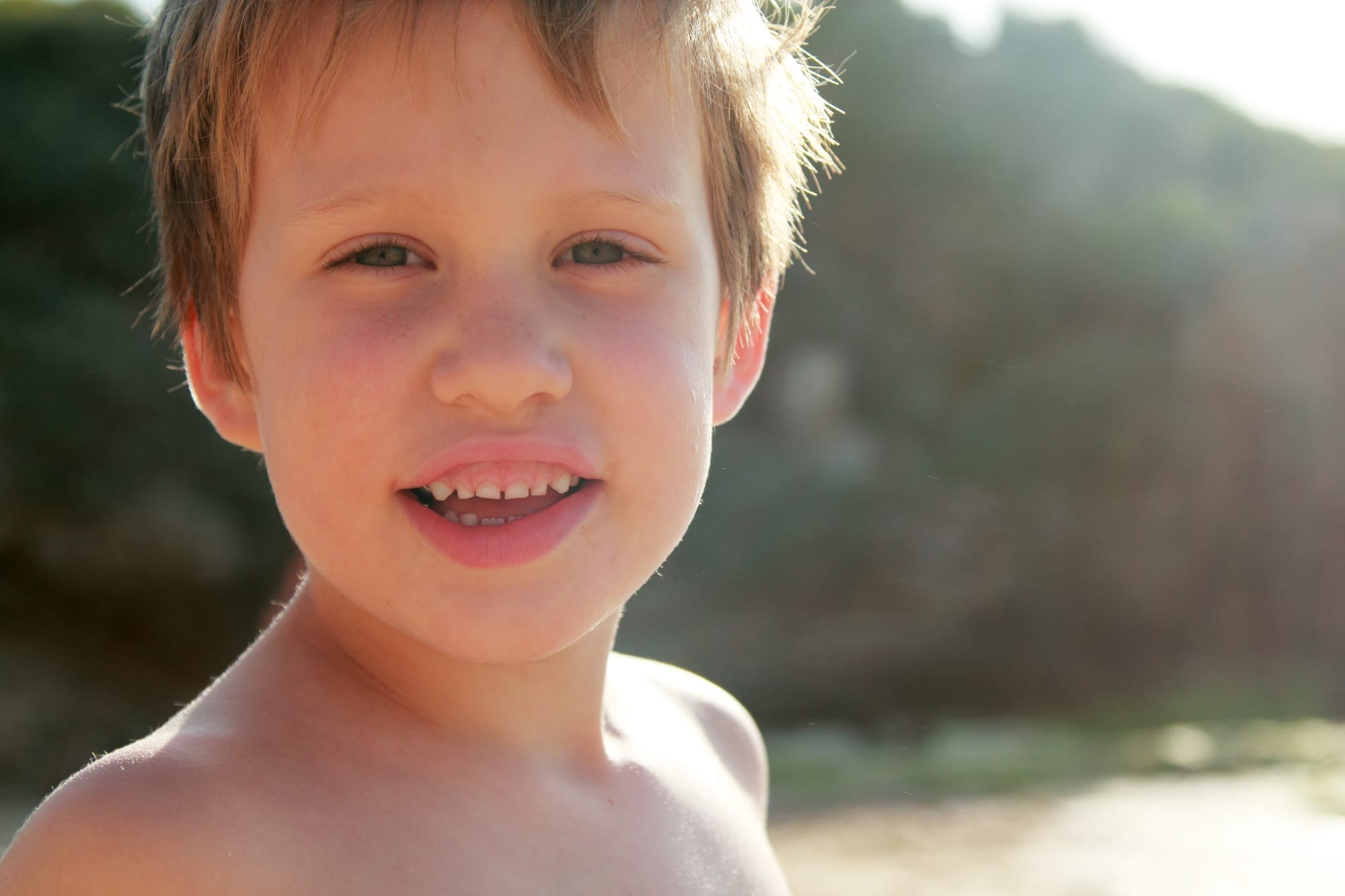 If your little one needs a dental crown, the best thing you can do is prepare him or her for the appointment. No need to beat around the bush or keep it a secret! Kids do best when they know what to expect (as do many adults).
Placing a dental crown is a simple and common procedure for children with cavities, a broken tooth, or a primary tooth that hasn't properly developed. Our job as pediatric dentists is to ensure our patients receive top-notch, gentle dental care. We just ask that the parents of our patients prepare them for the procedure as best they can!
Here are three tips for preparing your little one for a dental crown:
1. Explain the procedure in a kid-friendly way
One of the best ways to prepare your child is to let him or her know what's coming. Of course, you don't want to give all the details—leave out any that he might think are scary—but the basics of the procedure and what is expected of the patient are fair game.
You can explain the dental crown procedure like this:
"When we get to the dentist's office, you and I will go into a room with the dentist and his helpers. Then while you're lying very still and calm in the chair with your mouth open, he will give you a medicine that takes away pain. Finally, he will place the crown on your hurt tooth to make it better!"
The name "dental crown" opens the door for you to make this explanation as fun as possible. For example, you can tell your little one that after the crown is placed, he or she is officially a prince or a princess!
2. Act it out
Despite your fabulous explanation, your child may still feel uneasy about the procedure. In the days leading up to the appointment, take some time to act out the procedure on each other or stuffed animals.
Make a place for the patient to lie down, then pretend to perform the steps of the procedure. Let your little one be the dentist next! Be sure to acknowledge and praise good behaviors throughout the process.
3. Be calm and patient
One of the best things you can do for your child on the day of the appointment is to stay cool, calm, and collected. It's very likely that she will have more questions or anxiety on the day of the procedure. Answer these questions as best you can in a way that eases her worries.
Be sure to avoid making a big deal about the dental crown procedure and don't tell or allow anyone else to tell your child horror stories about the dentist. Again, we promise to do our part to make sure your child's dental experience is comfortable and relaxing.
Dental Crown for Kids in Overland Park, KS
Want to ensure your child receives the best dental care available? Our team at Smiles Dentistry for Kids wants the same thing! Our pediatric dentist, Dr. Matt, has worked hard to create an environment where kids (and their parents) feel welcomed, carefree, and comfortable from the time they walk in the doors to the time they walk out.
To learn if your child needs a dental crown, or to get a second opinion, contact our friendly dental team today at (913) 685-9990 to set up a consultation with Dr. Matt.