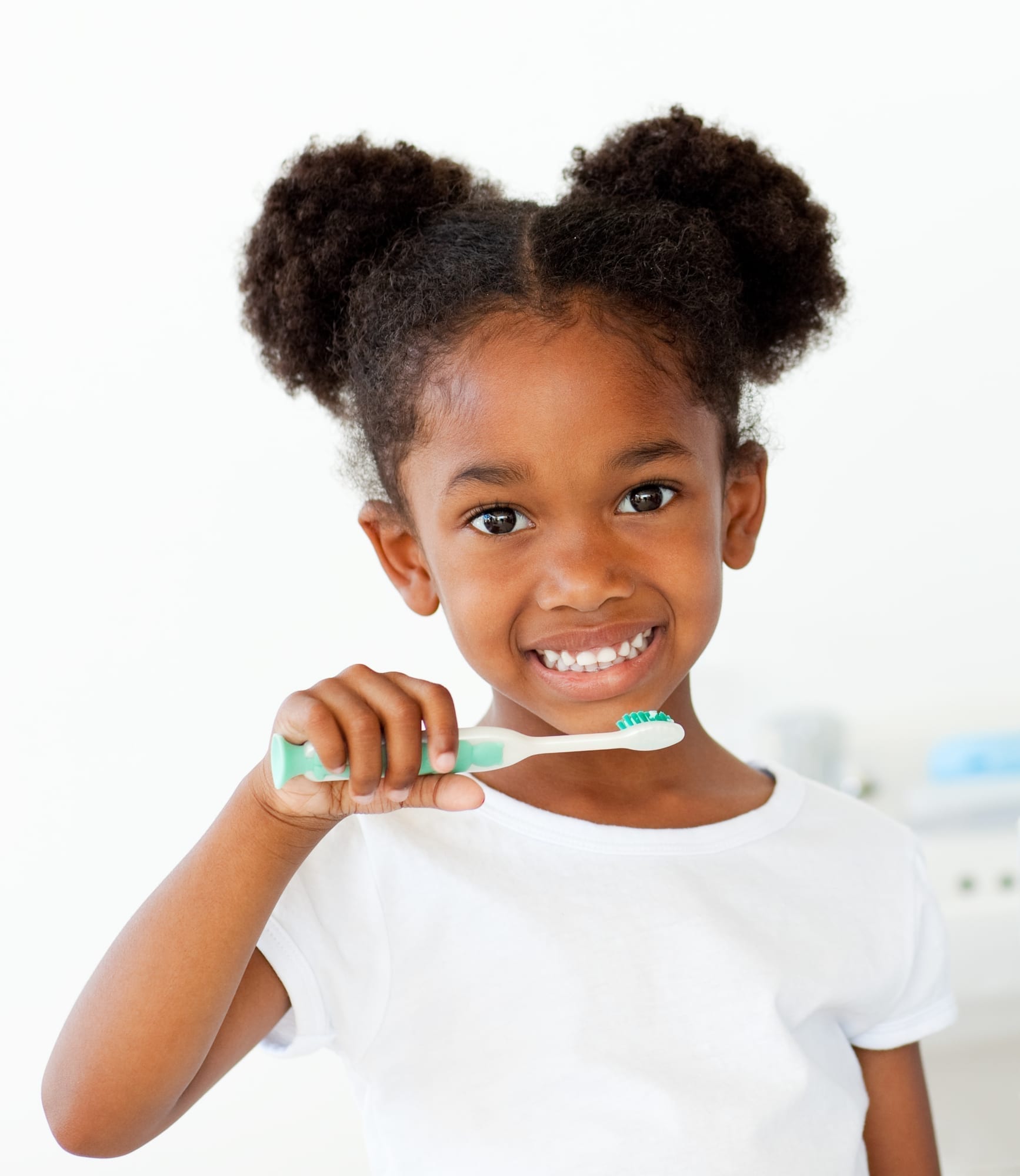 Did you know that water was first fluoridated in Grand Rapids, Michigan in 1945? This began the study of how fluoride protects children's teeth. After 11 years, the NIDR found that the cavities rate among children in Grand Rapids dropped more than 60 percent!
Because of this research, almost all community water sources, toothpastes, and mouthwashes today contain fluoride. Dental professionals continue to find ways to prevent cavities and other oral health problems among children and adults.
Although cavities for children may have been inevitable at one point in history, they don't have to be part of your little one's childhood! Continue reading to learn the most common reasons for cavities in children as well as tips to prevent them.
Causes of Cavities
Ultimately, cavities develop when sugars and starches cling to the teeth and aren't removed by brushing, flossing, or rinsing. Bacteria turn these particles from food to acids that contribute to the formation of plaque that eats away at the dental enamel.
The following factors raise a child's risk of tooth decay:
High consumption of sugar and starches
Low consumption of water
Not drinking fluoridated water (tap water)
Failing to brush and floss daily
Dry mouth caused by medications
Tips to Prevent Tooth Decay
Along with encouraging your little one to drink more water, it's entirely possible to prevent cavities. Check out these tips from our Overland Park pediatric dentist!
Encourage good oral hygiene
Children (and adults) should brush two times a day and floss once daily. These two practices fight against disease-causing bacteria that lead to cavities by ridding the mouth of sugars and starches that they feed off.
We know that teaching your little one to brush and floss properly and consistently can be challenging, but it is possible!
Start with taking your child to the store to pick out is oral hygiene tools like a cartoon-themed toothbrush and yummy-flavored toothpaste. Then, watch this kid-friendly video together to learn about the importance of oral hygiene and how to brush and floss properly.
Talk with your kid's pediatric dentist for more helpful tips and tricks.
Offer healthy snacks
What your child eats affects her oral, physical, and mental health. Therefore, it is so important to offer healthy, mouth-friendly snacks for her to eat throughout the day! Protein, dairy, fruits, and veggies are the best food groups to stick to.
Check out this blog to learn about some of our favorite healthy snacks for kids!
Visit the dentist regularly
Dental cleanings and exams aren't just for adults; children need them too! Children should begin visiting the dentist when their first tooth erupts and every six months after that. A dental cleaning is performed when appropriate, but an exam is completed every single time.
This way, the dentist can track your child's oral development, check for cavities, and offer personalized tips for a healthy mouth. These appointments are also important because you (the parent) get access to an expert in kids' oral health. Any and all questions are welcome!
Start Preventing Cavities Today
One of the best ways to put your little one's oral health on track is to schedule a regular dental cleaning and exam appointment as soon as possible. At Smiles Dentistry for Kids, our goal is to help all children live cavity-free lives!
Call (913) 685-9990 to schedule an appointment with Dr. Matt.