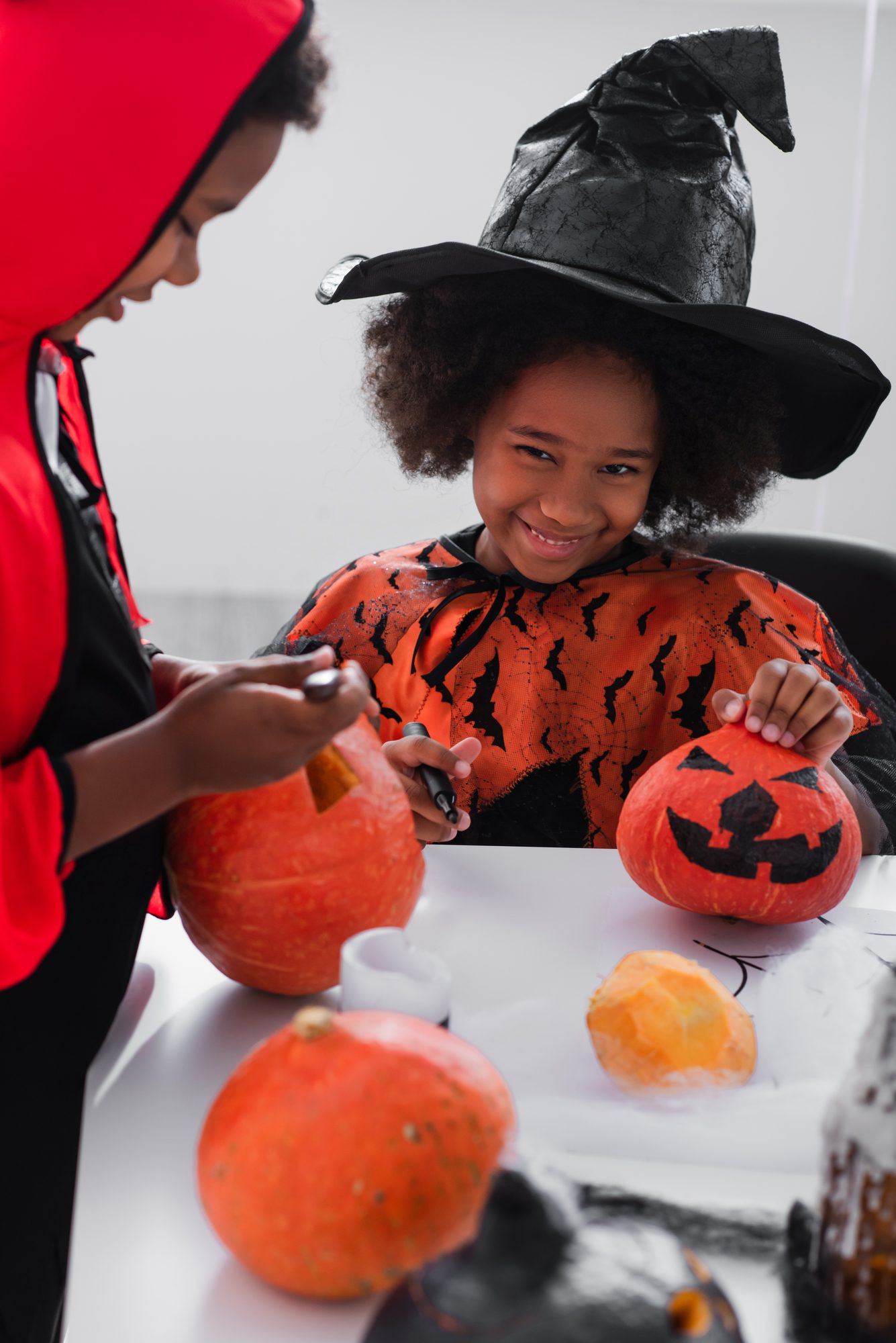 The air feels crisper, the leaves are changing colors, and the aroma and taste of pumpkin spice are everywhere—which means one thing: Fall is finally here! While it may be tempting to fill up on candies, caramel apples, and other sugar-filled treats, there are different ways to celebrate the season. Hidden in pumpkin patches, apple orchards, and other autumnal events, there are plenty of goodies that improve and support the wellness of teeth, gums, and supporting jawbone:
Pumpkin
Did you know that Fall's favorite fruit is pumped with nutrients that support overall wellness?
Beta carotene promotes healing and connective tissue health.
Zinc deficiency is linked to bleeding gums, weak bones, and poor dental health. Thankfully, pumpkins are packed with zinc.
Magnesium and calcium work together to strengthen the surface of the teeth (enamel), which helps prevent decay.
Vitamin C supports the immune system by reducing gingival inflammation.
Pumpkin Seeds
After carving a pumpkin, don't throw away the seeds! Pumpkin seeds are an ideal snack because they are high in protein and fiber but low in sugar. Roasted pumpkin seeds are not only delicious but a marvelous source of minerals:
Phosphorus and calcium both help keep the teeth strong and are found in most nuts and seeds.
Iron helps the body create red blood cells, avoiding anemia tongue.
Apples
Traditionally, many people pick apples with their families and friends during the fall season. When enjoying this fruit, skip the high-sugar candy apples, cider, and pies. Apples are in optimal form when in their raw state with the skin and contain:
High water content fruits dilute the effects of natural sugar that they contain.
High-fiber, crunchy foods help fight cavities in two ways: (1) Crunchy foods naturally scrub away plaque and leftover food particles. (2) As a consequence of chewing, the salivary glands are stimulated. Saliva contains bacteria-neutralizing properties that protect teeth from plaque buildup.
Cranberries
Cranberries are a popular superfood and also a Thanksgiving staple. Berries are full of vitamins and antioxidants:
Polyphenol is a compound found in specific plant-based foods that are packed with antioxidants. This compound repels harmful oral bacteria so that the good bacteria can thrive.
B vitamins keep gum inflammation and oral sores at bay.
Vitamin C may help prevent periodontal disease, the leading cause of permanent tooth loss.
Because cranberries are tart, many companies add sugar, which cancels out cranberry's benefits. Enjoy unprocessed cranberries or 100% juice without added sugar in moderation.
Nuts
Before the squirrels hide most of the nuts for the winter, enjoy some of them. Fall is prime harvest time for pecans, walnuts, and other tree nuts. When you chew on nuts, the chewing forces strengthen the teeth and jaws. However, do not bite the shell of a nut to crack it. Your teeth are not a nutcracker.
Make Healthy Choices
Very few things are scarier than cavities, gingivitis, and other childhood dental issues, but that doesn't mean that your children should miss out on the Fall fun. After trick-or-treating, enjoying one or two pieces of candy is fair (as long as you brush and floss your teeth afterward). However, don't miss out on all the healthy snacks that this season has to offer.
Dr. Matt educates parents and their children on how to balance fun and oral health. Schedule your child's next oral health exam in Overland Park, KS, by calling (913) 685-9990 or messaging us online.