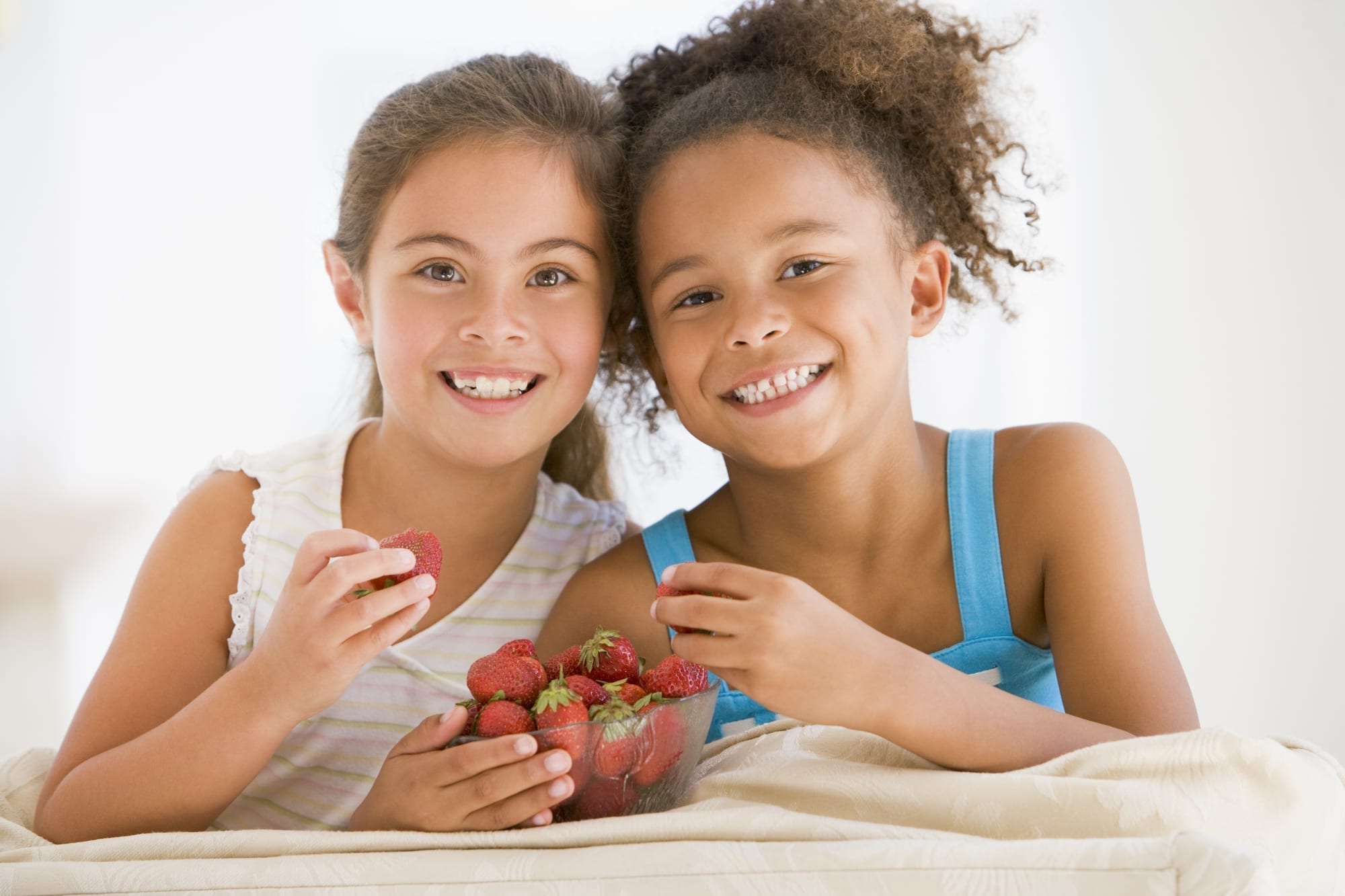 One of the main ways we keep our mouths healthy is by eating nutritious, mouth-friendly foods. As adults, it's our responsibility to choose our foods well. As parents, we also have the responsibility of choosing healthy snacks for our children. This isn't always an easy task, especially when your child knows the deliciousness of chips and soda.
Healthy snacks don't have to be unappealing. That's why we're writing this blog! Our hope is that we can help you discover new, convenient, and delicious snacks that your child will love just as much. But first, let's talk about the dangers of sugary, processed snacks.
Consequences of Sugar-Filled Snacks
Processed foods (mostly foods that come in wrappers) are often filled with hidden sugars that pose a threat to our children's oral health. These include granola bars, sports drinks, premade soup, low-fat yogurt, BBQ sauce, ketchup, and fruit juice.
It's no wonder that so many children eat triple the amount of sugar they are supposed to have in a day! Consuming too much sugar doesn't just affect your child's teeth and gums, it can also lead to several overall health conditions, including:
Type 2 Diabetes
Heart disease
Fatty liver
Low energy
Depression
Acne
Additionally, these children typically have a harder time focusing at school which can lead to poor academic performance.
To help reduce your little one's sugar intake, check food labels for these ingredients:
High fructose corn syrup
Honey
Fruit juice concentrate
Sucrose
Rice syrup
A general rule is to look for anything that ends in "-ose" and "syrup"! Additionally, sticking to whole, unprocessed foods helps avoid sugar altogether.
Nutrients for a Healthy Mouth
Our mouths, like our bodies, require certain nutrients to function properly. For our mouths, these vitamins and minerals are particularly important:
Calcium
Vitamin D
Potassium
Phosphorus
Vitamin K
Vitamin C
Vitamin A
When we provide these nutrients to our children, we set them up for a lifetime of good oral health.
Healthy Snack Ideas
To get all the vitamins and minerals our mouths and bodies need, we should stick to four food categories: dairy and calcium, fruits and veggies, and proteins. Grains are also important for our overall wellness and should be included in meals.
Here are our favorite kid-and-dentist-approved healthy snacks:
Dairy and Calcium
Cottage cheese with fruit
A glass of milk
Apples with almond butter
Fortified orange juice
Almonds
Fruits and Veggies
Fresh-fruit smoothie with spinach or kale
Guacamole with peppers
Hummus with carrot, pepper, and celery
Kale or zucchini chips
Apples and celery dipped in all-natural peanut butter
Protein
Hard-boiled eggs
Scrambled eggs with cheese
Plain Greek yogurt with fruit and nuts
Pepperoni
Beef jerky
We know that when you offer these snacks to your little one, you'll notice a difference in his oral and overall health. Of course, it's always important to talk with your child's pediatrician to learn about any allergies or specific dietary needs.
More Oral Hygiene Tips
Dr. Matt at Smiles Dentistry for Kids is passionate about making oral hygiene simple and practical for children and their parents. When you visit our office, your child will receive more than just a dental cleaning and exam; our dentist and hygienists provide helpful tips to ensure your child has a beautiful healthy smile for years to come.
To schedule an appointment with our friendly pediatric dentist, contact our team today at (913) 685-9990.