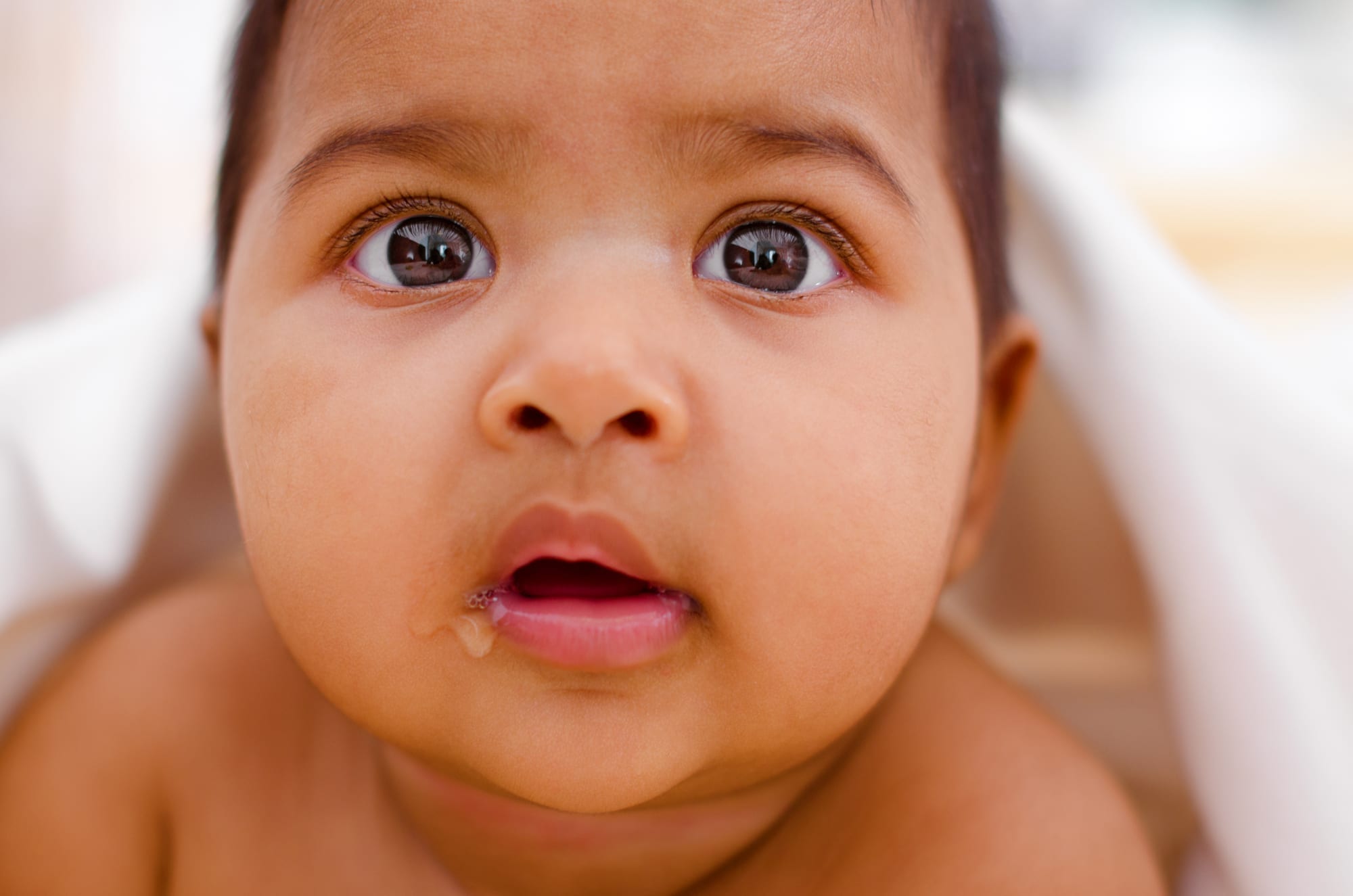 Babies drool. A lot. Sometimes, parents feel like their baby drools a little too much. The truth is that saliva plays an important role in creating a healthy oral environment that also promotes good overall health. So, if your little one is going through five bibs a day because of drool, you shouldn't be concerned. Her body is just doing what it needs to do to maintain optimal health.
What exactly is the saliva doing? Check out this blog to learn the benefits of saliva, why your little one drools so much, and what to do if you or your child isn't producing enough of it!
The Benefits of Saliva Production
One fun fact about saliva is that without it, our foods and beverages wouldn't taste the same. That's pretty interesting and cool, but it isn't close to all that saliva does for our mouths and bodies.
The benefits of proper saliva production include:
Helps break down food for proper digestion
Speeds up the healing process when the mouth is cut, burned, or wounded
Remineralizes teeth to protect against cavities
Rids the teeth and other surfaces of food particles
Aids in chewing and swallowing
Keeps mouth comfortable
As you can see, saliva is so necessary for our mouths. Without it, we wouldn't be able to function properly, and life would be a little more difficult.
Is too much saliva a bad thing?
Constant drooling may seem concerning, but dental experts agree that an overly drooly baby is normal and even a positive thing! This usually means that the baby's teeth are developing, and the saliva is actively cleaning the surfaces of his or her mouth. Saliva also helps your baby break down and digest food properly, so be thankful! Another thing to keep in mind is that babies have to learn how to get rid of the saliva by swallowing, so instead of it going down their throats, much of it comes out of their lips.
The only problem your little one may experience is skin irritation around her mouth. Use a soft cloth to gently clean the area, then rub Vaseline or another mild moisturizer to protect the skin.
What about too little saliva production?
Many adults have experienced dry mouth. Infants, adolescents, and teens experience it as well. In children, dehydration is the usual source. Be sure that your child is drinking enough water throughout the day and especially when he or she wakes up in the morning or from a nap.
Other remedies for dry mouth in children and adults include:
Chew sugar-free gum
Eliminate caffeine
Breathe through the nose instead of the mouth
Use a humidifier
Eat a proper, mouth-friendly diet
Dry mouth is rare in children and is almost always due to dehydration, though certain medications may be the cause as well. Regular occurrences of dry mouth can lead to serious oral health problems like cavities and gum disease. If you are concerned about your little one's saliva production, contact a pediatric dentist today to schedule an appointment.
Kid's Dentist in Overland Park, KS
Have questions about your little one's oral health and hygiene? Dr. Matt at Smiles Dentistry for Kids has answers! If you're concerned about your child's mouth or if it's time to schedule a dental cleaning and exam appointment, contact our office today at (913) 685-9990.