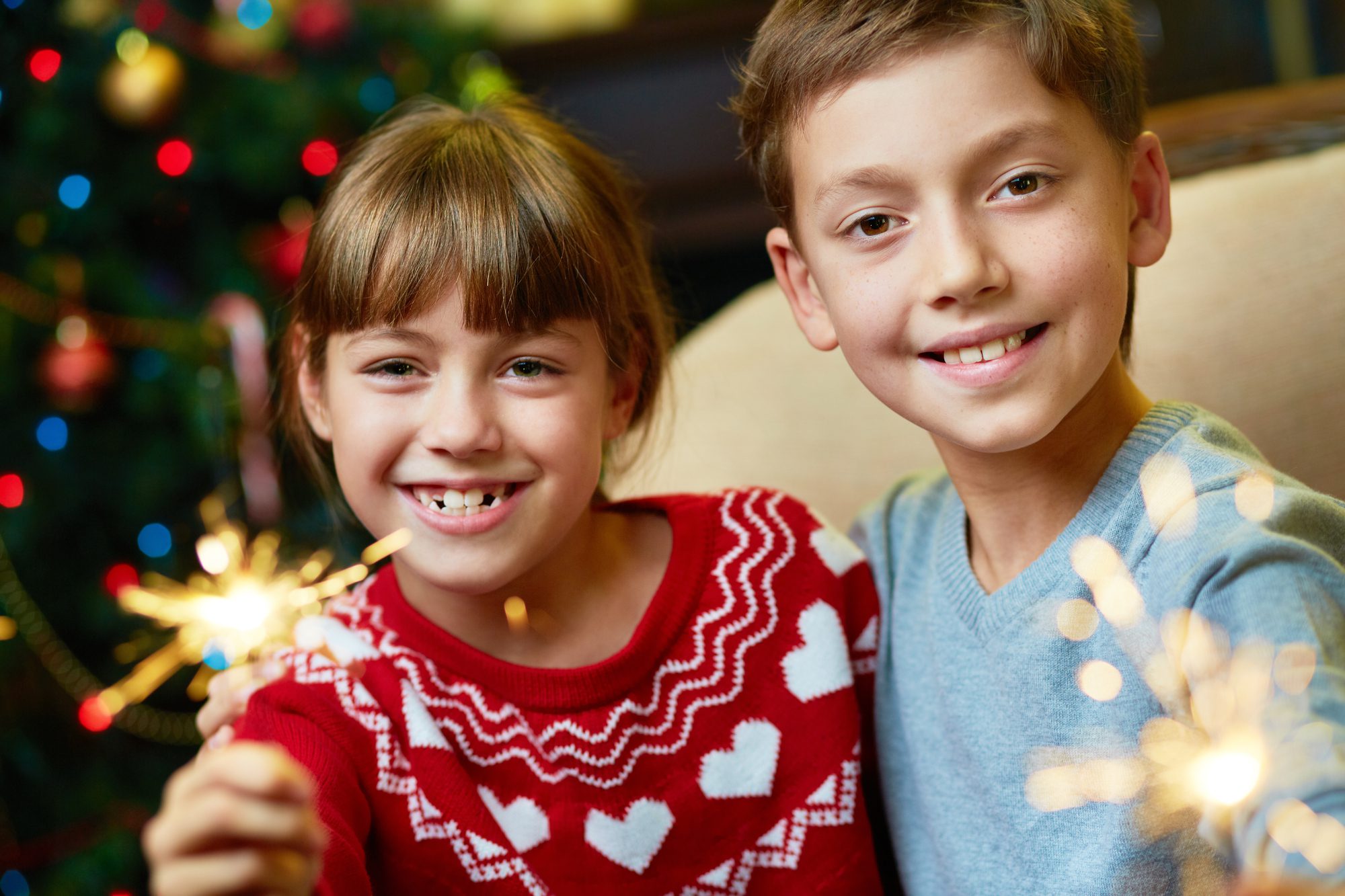 We could all use some good fortune in 2022, and every culture has its ways to ring in the new year. Some New Year's traditions center around starting on the right foot, while others indicate what will come your way. No matter how you choose to celebrate the coming of the new year, some traditions from around the world can help your family achieve a healthier smile.
United States: Greens and Black-Eyed Peas
With origins in the American South, many families enjoy greens and black-eyed peas for good luck and prosperity for the coming year. Leafy green vegetables resemble paper money, while round black-eyed peas represent coins. Besides being American New Years staples, greens and black-eyed peas are superfoods packed with nutrients that keep our bodies healthy:
Greens: Whether they're collard, mustard, or turnip, greens are packed with vitamin A and C. Leafy green vegetables help keep the immune system healthy (which attacks invading bacteria and viruses).
Black-eyed peas: Black-eyed peas are a rich source of complex carbohydrates, protein, minerals, and antioxidants. A serving of black-eyed peas contains 8% of the daily recommended calcium intake, a mineral famous for strengthening bones.
Spain and Latin America: Grapes
At the stroke of midnight, people across Spain and some Latin American countries eat twelve grapes. Each grape symbolizes good luck for each month in the upcoming year. While this may seem like a lot to chew, grapes are full of flavonoids, antioxidants that fight free radicals in the body and reduce inflammation. 
Furthermore, scientists have discovered that certain grape products can improve oral health:
Grape seed extract: Proanthocyanidin (PA) is found in grape seed extract, which helps increase collagen synthesis and may potentially be used as an adjunct or alternative to fluoride in the future.
Raisins: Despite being about 60% sugar by weight, raisins contain antimicrobial compounds that combat oral pathogens and plaque.
Turkey: Pomegranates
In Turkey, the pomegranate is a symbol of prosperity and abundance. The Turkish traditionally give pomegranates as a gift or smash them against their homes on New Year's Eve to make way for good fortune in the coming year.
Instead of crying over spilled pomegranate kernels, eat them! Pomegranates contain antibacterial qualities that may help:
Curb inflammation of soft tissues
Impede the development of dental plaque
China: Fish
This year, Chinese New Year falls on February 1st. Celebrate the Year of the Tiger by eating lots of fish. In Mandarin, the word for "surplus" (余, yú) sounds like the word "fish" (鱼, yú), so enjoying fish in Chinese culture is thought to welcome wealth for the entire year.
While we can't guarantee that you get rich from eating fish, we can confirm that fish is rich in:
Omega 3 fatty acids: DHA and EPA have anti-inflammatory properties that can enhance gum health.
Vitamin D: This crucial vitamin helps the body absorb calcium, which keeps dental enamel strong.
Make a New Year's Resolution to Visit the Dentist at Least Twice This Year
The concept of New Year's resolutions is not new and goes back to 2,000 B.C. in Babylon. While people promise to accomplish a wide range of dreams in the New Year, commit to a goal that can help your child establish a healthy smile for life: visiting the dentist every six months. Schedule your child's dental appointments for 2022 without hesitation with Dr. Matt by calling (913) 685-9990 or messaging us online.