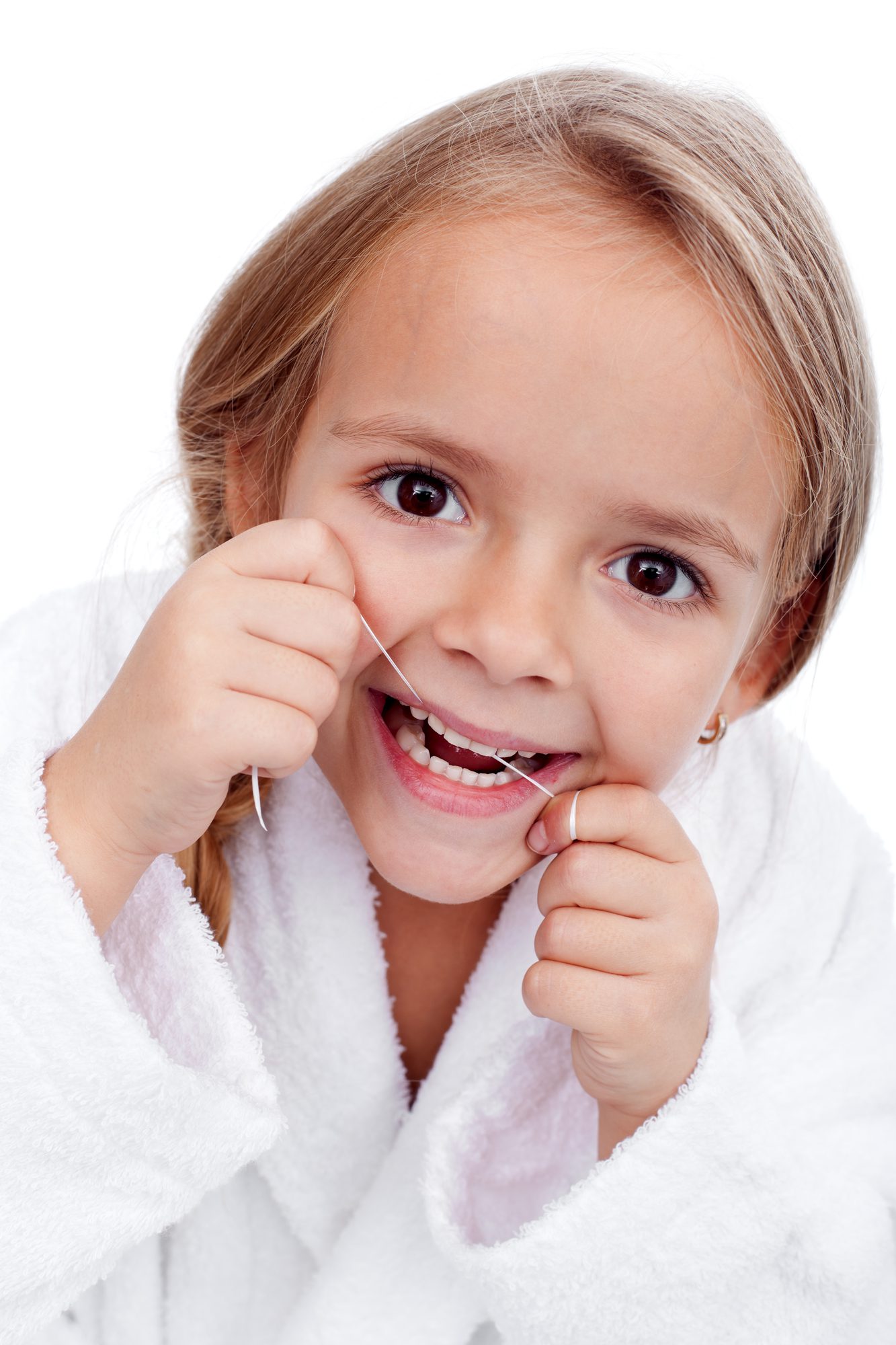 On the fourth Friday in November, dental professionals celebrate National Flossing Day. Sorry kids, we don't mean the catchy Tik Tok dance move. Flossing is an essential component of at-home dental hygiene. It involves gently removing plaque and food particles wedged between teeth. The American Dental Association recommends that people clean between their teeth every day to help prevent cavities and gum disease. Even though this habit is the key to keeping teeth and gums healthy, only 30% of Americans floss daily. If you are a parent who struggles with teaching their child how to floss, keep reading for five secrets that make flossing more simple.
1. Be generous with dental floss.
Floss is inexpensive and abundant, so feel free to use as much as you need (typically between 12 to 18 inches per session). Here's how to do floss properly:
Wrap the majority of floss around the middle finger of each hand
Leave an inch or two in between to work with
Gently work down the string and unravel as needed
It's important to note that a generous supply of floss is far more hygienic than using the same section repeatedly to clean all the teeth.
2. Hold floss with a "just right" grip.
Floss must come into contact with the sides of each tooth, which requires holding it taut at an angle, changing the angle of pull to maximize contact on each sidewall of the tooth. However, it's essential to be careful and have a grip that is not too tight or loose. For example, floss that is pulled too tightly can feel uncomfortable. Also, floss that has too much slack will be inefficient at eliminating debris.
3. Slow and steady wins the race!
The point of flossing is to gently remove plaque and food from the enamel (surface of the teeth. However, many people tend to floss too vigorously, which causes more harm than good. If you do it too strenuously, the floss can wear down the enamel, destroy gum tissue, and even make the experience painful.
Instead of forcefully flossing, allow the floss to do the work: apply the floss gently and gradually to the sides of each tooth to remove any germs lodged between the teeth.
4. Try alternative methods.
If a reel of string dental floss isn't working out, try something else. There are plenty of tools designed to explicitly remove harmful bacteria and food between teeth, including:
Pre-threaded dental floss (picks) that are gentle on the fingers
A flexible interdental (proxy) brushes that clean between the teeth
Powerful water flossers that flush out unwanted particles
5. It gets easier as you go.
As mentioned earlier, the overwhelming majority of the population avoids flossing. Two chief complaints that people have are:
It is time-consuming.
It makes the gums bleed.
Thankfully, it's never too late to start, and it gets easier with more and more practice. The more you incorporate flossing into your nighttime routine, the more efficient you will become. Also, your gums may bleed or feel tender during the first few days, but it goes away. After a few days, you may notice that your teeth look brighter and healthier due to flossing.
Learn More Dental Hygiene Tips with Dr. Matt
While daily at-home dental hygiene routines consisting of flossing and brushing are essential, professional dental cleanings and exams every six months are crucial for developing mouths. At Smiles Dentistry for Kids, Dr. Matt and his team of skilled dental hygienists expertly clean and examine children's mouths in a clean, child-centered environment. Book your child's next dental appointment in Overland Park, KS, by calling (913) 685-9990 or messaging us online at your earliest convenience.