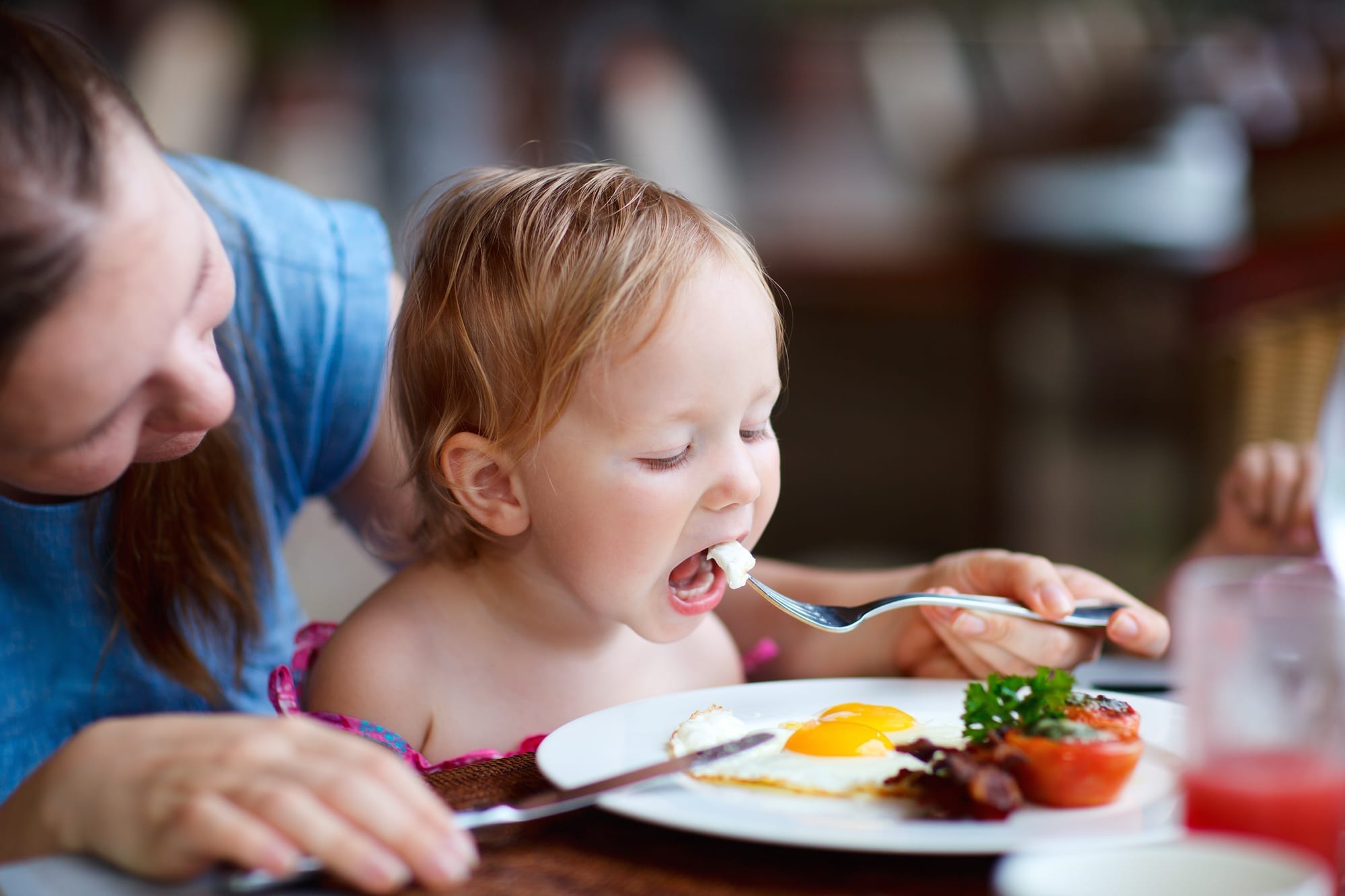 Along with practicing good oral hygiene, such as brushing and flossing, parents must encourage their children to eat a nutritious diet that promotes strong teeth and healthy gums. This process is much easier when parents focus on providing nutritious meals for their child at a young age because he or she will begin to crave nutritious foods instead of unhealthy ones. Just like with adults, children can become addicted to sugary foods that lead to cavities and gum disease. Because of this, it's best to stay away from sugar-laden snacks, drinks, and candy.
If you're having a hard time convincing your child to eat his fruits and veggies, we're here to help! Our pediatric dentist knows what kids like and how parents can encourage healthy eating habits without all the drama.
Here are three categories of delicious and nutritious snack ideas that all (okay, most) kids love:
1. Fruits and veggies
Fruits and veggies aren't just simple snacks, they promote mouth health in several ways. Oranges, broccoli, green and red peppers, leafy greens, and strawberries contain high levels of Vitamin C that protect the teeth and gums from disease-causing bacteria and cell damage. Crispy fruits and uncooked veggies also help clean plaque from teeth.
It may be difficult to get your little one to eat plain fruits and veggies. We recommend providing a yogurt fruit dip or ranch dressing for dipping that will make these foods irresistible!
Here are more ways to serve fruits and veggies:
Zucchini chips
Sweet potato chips
Kale chips
Guacamole with pita wedges
Pepper nachos
Hummus
Celery and apples with low-sugar peanut butter
Peanut butter and banana sandwich
Fresh fruit smoothie
2. Protein
Many of the same foods that contain protein also contain phosphorous, both of which protect and rebuild tooth enamel. You'll find these nutrients in red meats, chicken, fish, milk, and eggs.
Here are some high protein snacks your child will love:
Jerky, salami, and pepperoni
Sliced turkey or ham
Hard-boiled eggs
Greek yogurt
Hummus
Edamame
Oven-baked onion rings
Roasted chickpeas
Though protein bars are convenient—and let's face it, all kids love them—they are usually very high in sugar. It's better for children and adults to get their protein from more natural sources like those we listed above.
3. Calcium
We all know that milk supports strong bones, but did you know that includes teeth? Furthermore, milk creates a protective barrier so that disease-causing bacteria can't infiltrate the teeth and gums. So, while we recommend children drink mostly water throughout the day, a glass or two of milk is definitely beneficial.
In addition to milk, there are several other calcium-rich foods for your little one to snack on throughout the day, including:
String cheese
Almonds
Yogurt
Fortified orange juice
Apples and almond butter
Blueberries and cottage cheese
Yogurt and fruit parfaits
Scrambled eggs with cheese
Foods to Avoid
The key to helping your child maintain good oral health is to avoid sugar as much as possible. Eating too much sugar is one of the main causes of cavities, and contributes to childhood obesity and malnutrition.
Unfortunately, it's not always easy to spot sugar on a food label. It may be disguised as "high fructose corn syrup", "rice syrup", "fructose", "sucrose", and several other names. To learn more about how sugar affects your child and its many names, check out this blog.
Learn More from Our Pediatric Dentist
If you'd like to know more about how to ensure your little one grows up with a healthy, beautiful smile, call our friendly dental team today at (913) 685-9990 to schedule an initial consultation with our pediatric dentist, Dr. Matt.