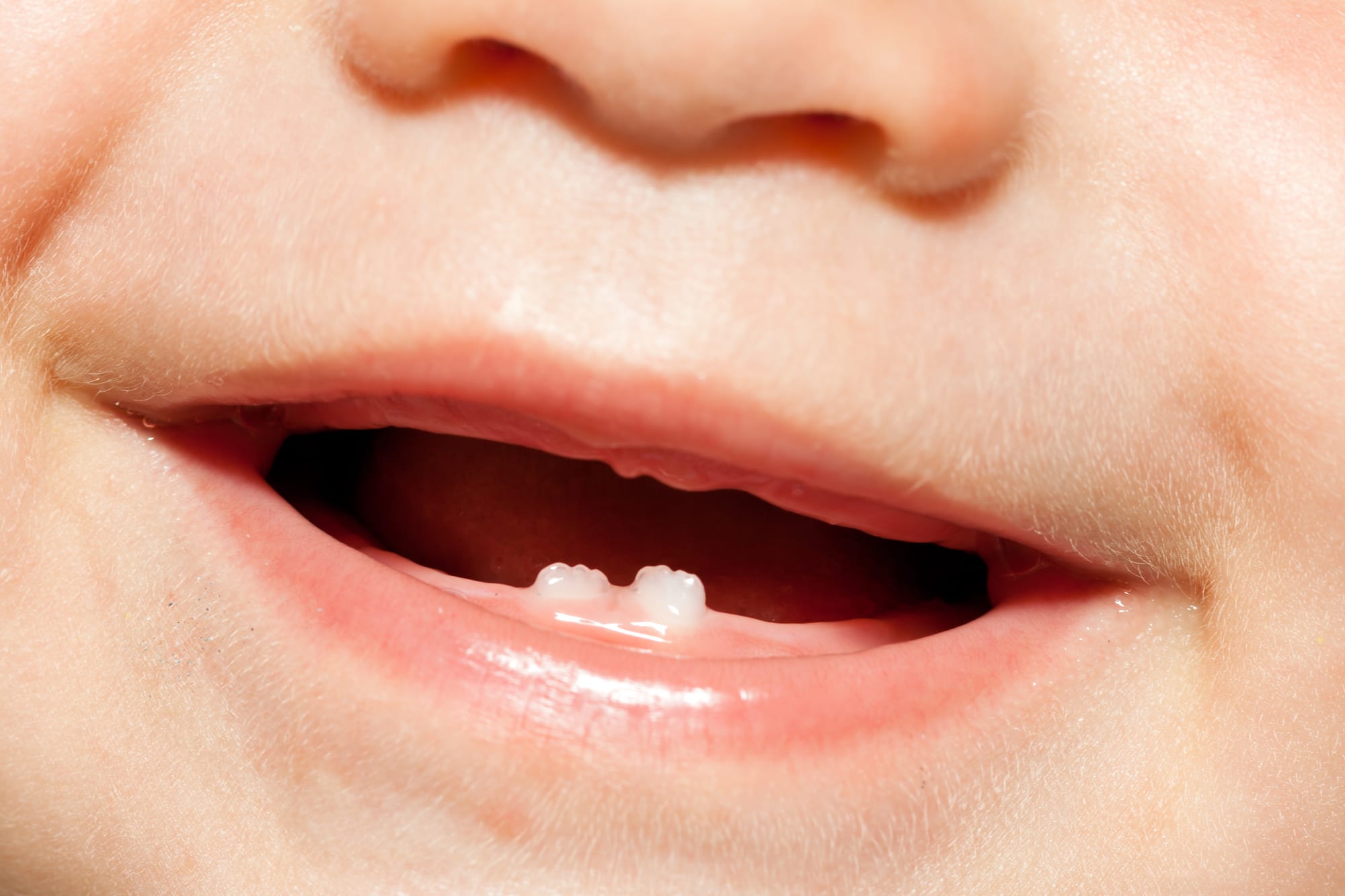 A child's first visit to the pediatric dentist can be overwhelming for both the parent and the child. Unfortunately, dentists get a bad rap, but our team at Smiles Dentistry for Kids is here to change that! During your child's first visit, and every visit after that, we promise to provide gentle and compassionate care in a fun environment.
If you didn't know, children should visit the dentist six months after their first tooth erupts or by their first birthday (whichever comes first). In this blog, we'll discuss what happens during this appointment and provide tips to help parents prepare for their child's first visit to the dentist.
The First Visit
At our practice, your child's comfort, happiness, and dental health are our top priorities. We know the first visit will have a lasting impression on you and your child, so we want to make it a good one!
Here's what happens during your child's first pediatric dental appointment:
1. Review medical and dental history
While your child may not have a long medical or dental history, every detail matters. The dentist may also ask for details about your dental and medical history to help him predict any future oral health problems or orthodontic issues that your child could encounter.
2. Dental cleaning or polishing and discussion about oral hygiene habits
If necessary, a dental assistant will perform a gentle dental cleaning or polishing. During this time, the assistant and dentist will also inform the parent of the best oral hygiene habits for their little one. This might include:
Cleaning the gums after feeding
Types of toothpaste
Baby bottle tooth decay
Thumb and pacifier habits
Cavity prevention
3. An oral exam
During this part of the appointment, your child's teeth, gums, and jaw will be examined by the dentist to ensure they are developing properly. If there are any signs of tooth decay, he will recommend the appropriate treatment. Dental x-rays may also be taken if necessary.
When parents bring their children to the dentist regularly, he is able to track the child's oral health development to predict and prevent future problems.
Tips for the First Visit
Though we are committed to creating a fun and positive experience for every child, there's only so much we can do. Parents are the experts on their children, and we need their help!
Here are three tips for parents who are preparing for their child's first visit:
Schedule the appointment at a good time. You know when your little one is happiest. For many, its right after a nap or early in the morning. If possible, try to schedule his or her first visit at that time. This makes the entire appointment more pleasant for your child, you, and us.
Watch a dental-themed TV show. Your child's favorite TV show character probably has an episode about his or her first visit to the dentist. Watching that episode can help your child view the dentist's office in a positive light and reduce any fear or anxiety.
Bring comfort items. You are most likely your child's favorite comfort item, but he probably has a favorite stuffed animal or blanket that he likes to carry around, too. Bring whatever it is along to help him feel safer and more comfortable in our chair.
Schedule Your Child's First Visit Today
As a part of his commitment to good oral health for all children, Dr. Matt offers free cleanings and exams for children under two years old. We're excited to have your family join ours at Smiles Dentistry for Kids!
Call us today at (913) 685-9990 to schedule your child's first visit.