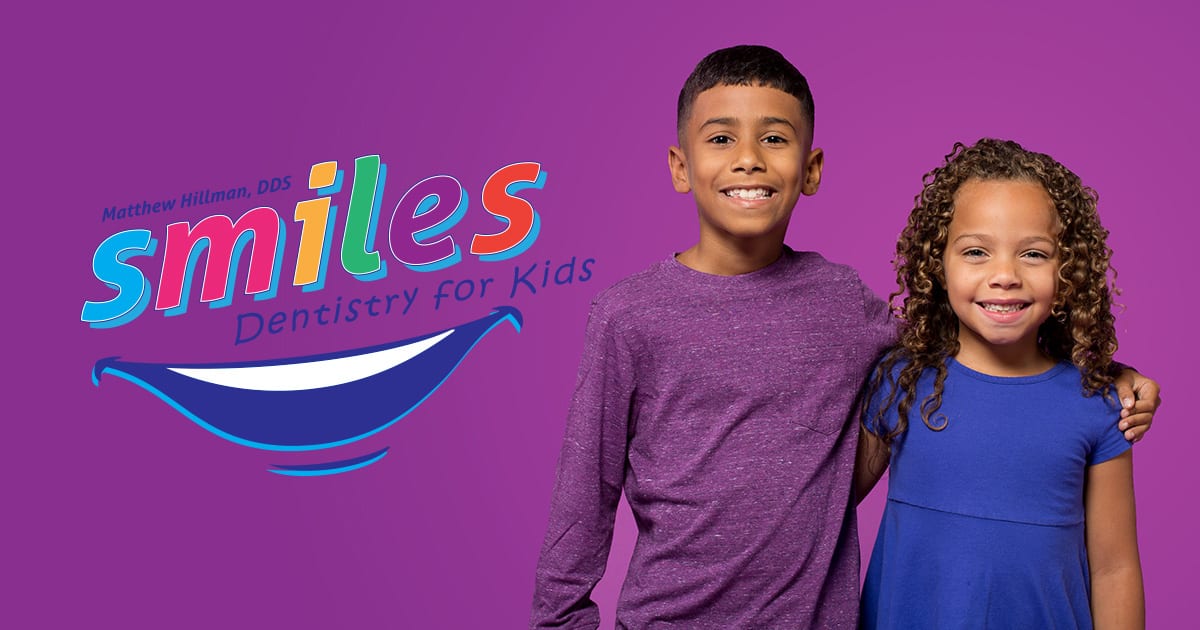 At Smiles Dentistry for Kids, we strive to create a positive environment for our patients (and we must say, we're pretty good at it!). We never want the dental office to be a place that kids fear or dread which is why Dr. Matt is so intentional about how he runs his dental practice.
Part of enjoying a visit to your dental office is knowing what to expect, but that's nearly impossible when you've never been to a place before. While you may have been to other dentist offices, ours is unique in the best ways.
Here's what your child can expect at their first visit to our pediatric dental office:
Friendly and Fun Environment
From the time you and your little one walk in our doors, our team will treat you like family. We prioritize providing quality care for children and teens, but we want the experience to be pleasant for the entire family.
Our office is full of bright colors that will surely grab your child's attention, and Dr. Matt uses props that are sure to keep him or her engaged while learning about oral hygiene.
Discussion About Oral Hygiene Habits
Education about oral hygiene is so important for children and their parents. As your little one grows, he will need to change his oral hygiene routine accordingly and parents are most likely the ones who will enforce those!
During the first visit and each one after that, Dr. Matt and his team will talk with you about your child's specific oral health needs and how to address those at home.
Some topics that may be covered include:
Baby bottle tooth decay
Types of toothpaste and toothbrushes
Thumb and pacifier habits
Cavity prevention
Flossing techniques
Oral Exam
While an oral exam is normal and expected for adults, children are often nervous about it. You can prepare your child for this part of the appointment by playing "dentist" at home and using your finger to count his or her teeth.
During the exam at your dental office, the dentist or dental hygienist will check to ensure your child's teeth, gums, and jaw are healthy and functioning properly.
Dental Cleaning
Regular dental cleanings are absolutely necessary for preventing cavities and ensuring your child's teeth develop properly. This is another part of the appointment that may make your child nervous, but it shouldn't! Our hygienists are extremely gentle to ensure the experience is comfortable and pain-free.
We recommend reading a book or watching a TV show about visiting the dentist before coming so your little one is more comfortable in the chair.
Check out this blog for tips to prepare your child for their first visit to your local pediatric dental office.
Contact Your Local Pediatric Dental Office Today
Now that you and your child know what to expect, it's time to schedule that appointment! Another thing you can expect from us is punctuality. We will always respect your time, so don't expect to be in the waiting room for very long! In fact, we encourage families to arrive at least ten minutes early to complete any paperwork before being called back to one of our private operatory rooms.
Dr. Matt and his team are excited to have you and your family become a part of ours. Call 913-685-9990 today to schedule your child's first visit to Smiles Dentistry for Kids.