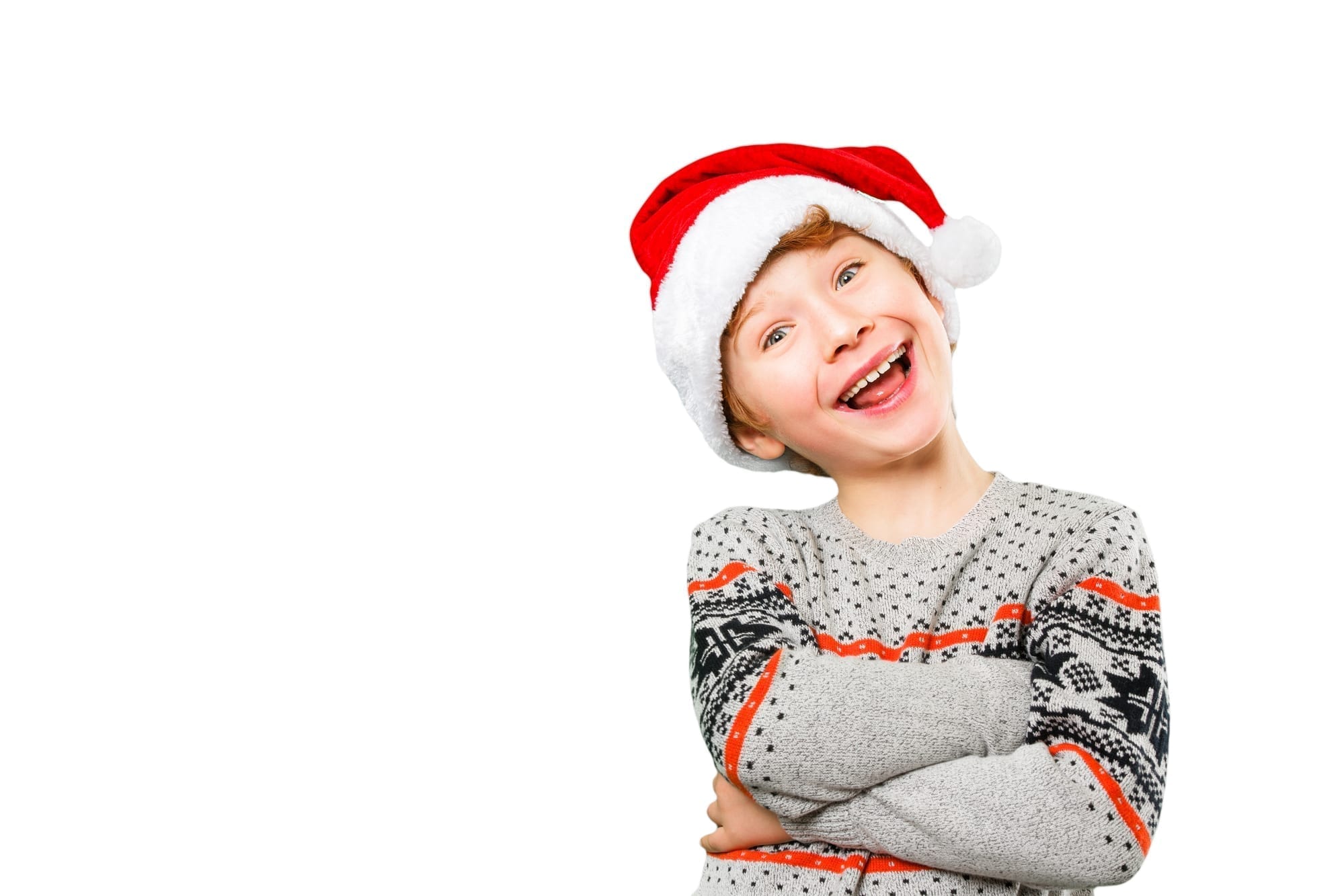 It's the most wonderful time of the year, and we want to ensure your new year begins just as wonderfully. As pediatric dental professionals, kids' dental health is our top priority, especially during Christmastime.
In this blog, we'll discuss 12 tips for a healthy mouth during the holidays and beyond! While these may be pointed toward your child, we encourage adults to abide by these guidelines as well.
1. Brush more often
Although brushing in the morning and evening may be enough, brushing one more time in the afternoon couldn't hurt! During Christmastime, sweets tend to be more readily available to children at home and at school, so try to encourage your little one to brush after lunch or as soon as he gets home. The longer sugar stays on teeth, the more damage it does!
2. Brush the right way
Did you know there is a right way to brush your teeth? If you don't, your child probably doesn't either! While this probably isn't something learned in school, a pediatric dentist is always happy to explain the rules. Here's how you and your little one should be brushing your teeth:
Place a small, pea-sized amount of fluoridated toothpaste on a soft-bristled toothbrush
Using small, circular motions to brush the front, back, and chewing surfaces of every tooth
Do this for two minutes
Brush your tongue
Brush the roof of your mouth
Rinse and spit
3. Floss every day
We cannot stress the importance of flossing enough. How else will the sides of the teeth get cleaned? Children should begin flossing as soon as they have two teeth that touch. We recommend flossing in the evening, after the last meal.
4. Drink lots of water
Winter calls for holiday coffee drinks, apple cider, and hot chocolate, but don't forget to drink water throughout the day as well! Water helps clean food and debris from the teeth and promotes saliva production, which is essential for a healthy, balanced mouth.
5. Limit sweets
Sugar is one of the main causes of cavities, gum disease, and tooth loss. Check out the next two tips for ideas on how to limit sweets during the holidays!
6. Offer healthy snacks
When trying to think of healthy snacks for your little one, stick to these four categories: fruit, veggies, protein, and dairy. For specific ideas, check out this blog.
7. Make healthier treats together!
Cooking together is a Christmas tradition in many families. Why not make healthier treats that you and your little one can enjoy without the guilt? Here are some of our favorite ideas:
Rudolph celery snacks using celery, peanut butter, pretzels, fresh cranberries, and candy eyes
Kiwi Christmas trees made from kiwi slices with the skin as the trunk (get creative with the star!)
Strawberry and banana "candy" canes
Banana snowmen with sliced bananas, raisins or dark chocolate chips for buttons and eyes, and a sliced strawberry for the hat
The internet is full of healthy Christmas treat ideas that are simple and fun!
8. Reduce starches
Mashed potatoes, rolls, and pasta dishes often fill the dinner table at Christmas. Unfortunately, these can lead to cavities just as much as sugary foods do. We certainly don't expect you to keep your little one completely away from these dishes but adding more veggies than starches to her plate is a small thing that could have a big impact.
9. Upgrade teeth-cleaning tools
Christmas is the perfect time to gift your child with a new toothbrush, toothpaste, floss, and mouthwash! He might not be so excited to unwrap these, but they make great stocking stuffers!
10. Pack all the supplies when traveling
If your family is traveling for Christmas, make sure to pack everything your little one needs to maintain a healthy mouth.
11. Be cautious around ice!
This time of year, ice is everywhere which means there's more opportunity for a dental emergency. Make sure your little one is being cautious around ice and snow and always have your pediatric dentist's number on hand!
12. Schedule a dental cleaning and exam
One of the best ways to start the new year is with a clean, beautiful smile. Children should begin visiting the dentist as soon as their first tooth erupts and every six months after that.
To ensure your child maintains a healthy mouth year-round, don't forget to schedule his or her dental cleaning and exam.
Contact Smiles Dentistry for Kids Today
Our team at Smiles Dentistry for Kids is happy to serve the families of Overland Park, KS. To schedule your child's dental cleaning and exam with Dr. Matt, call (913) 685-9990.