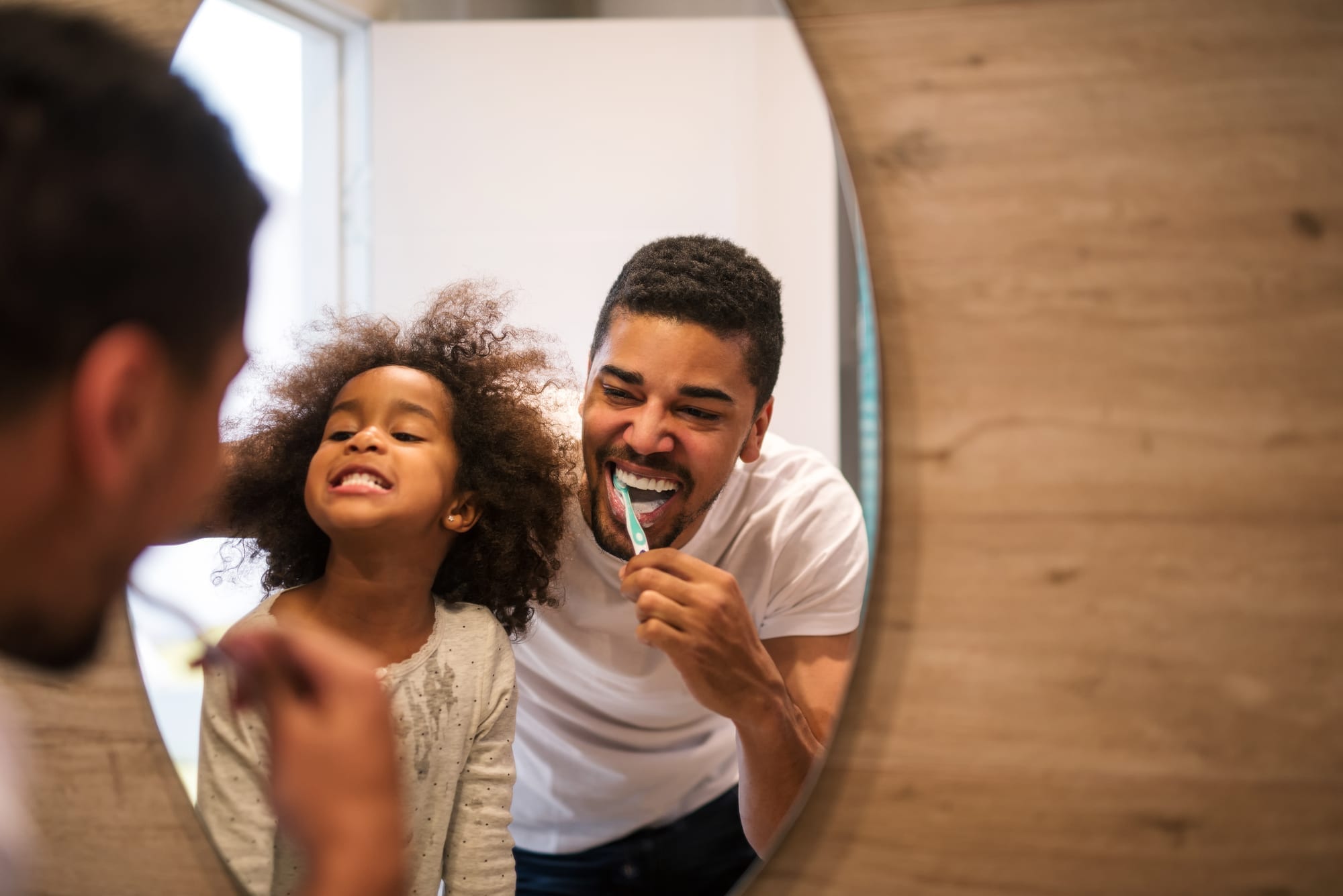 Oral hygiene doesn't come naturally to most children—it must be taught! We, of all people, understand that teaching any type of hygiene to kids is no easy task. However, it can be done with consistency, motivation, and a little bit of fun.
In this blog, our pediatric dentist offers dental care tips to help your child maintain a healthy smile. These include proper brushing and flossing techniques, healthy snack ideas, and some ideas for how to make oral hygiene exciting. Continue reading to learn more!
Dental Care Tip #1: Let your child choose his tools.
When your child is old enough to care about the color of his toothbrush or flavor of toothpaste, take him to the store so he can pick out his oral hygiene tools. In most stores, there will be a variety of cartoon character options and tasty flavors (just make sure he knows not to swallow the toothpaste!).
In addition to a toothbrush and toothpaste, have him pick out floss and mouthwash as well. If you aren't sure which types of tools are best, be sure to talk to a pediatric dentist for recommendations.
Dental Care Tip #2: Make sure she brushes and flosses properly.
Let to their own volition, most children will brush for about ten seconds and skip flossing altogether. Be sure to take the time to teach your child how to brush and floss properly before leaving them on their own.
If you aren't sure about the proper techniques or just need help explaining them, check out this blog or watch this fun video with your little one!
Dental Care Tip #3: Offer tooth-friendly meals and snacks.
Providing healthy meals and snacks to your child is beneficial in so many ways, including:
Quicker brain development
Stronger immune system
Fewer chances of chronic health problems
Better oral health
Along with avoiding sugar as much as possible, serve your child these foods:
Fruits and veggies
Protein
Calcium
Click here for healthy snack ideas for your little one!
Dental Care Tip #4: Watch TV-shows or read books about oral hygiene.
There are several TV-shows and books about the main character visiting the dentist and learning to take care of his or her oral health. Most children are much more inclined to do something when they know their favorite character has done it too!
Here are some shows and books that we recommend:
"The Tooth Book" by Dr. Seuss
"Ready, set, brush!" By Che Rudko (Sesame Street)
"The Berenstain Bears Visit the Dentist" by Stan Berenstain
Peppa Pig
Arthur
Bubble Guppies
Dental Care Tip #5: Have fun with it!
One of the easiest ways to make oral hygiene fun is to do it together. Join your little one in her bathroom or invite her into yours, put on some music, and brush and floss together! After all, the best way for her to learn is by watching you.
Putting on a two-minute video is another fun and helpful way to get your child to brush for the appropriate amount of time. If your child responds well to rewards, consider creating a sticker chart and offering a prize once he or she has brushed every day for a specific period of time.
Get More Dental Care Tips from Dr. Matt
For dental care tips that are more specific to your child, contact our friendly dental team today at (913) 685-9990 to schedule an appointment with Dr. Matt. We can't wait to meet you!